Auto Business
News
Tata Sons has donated 20 BS6 Winger ambulances and 100 ventilators to the BMC
On top of this, Tata Sons Private Limited has also spent Rs 10 crores to build an Immunology and Virus Infection Research Center, which would surely help in the fight against Covid 19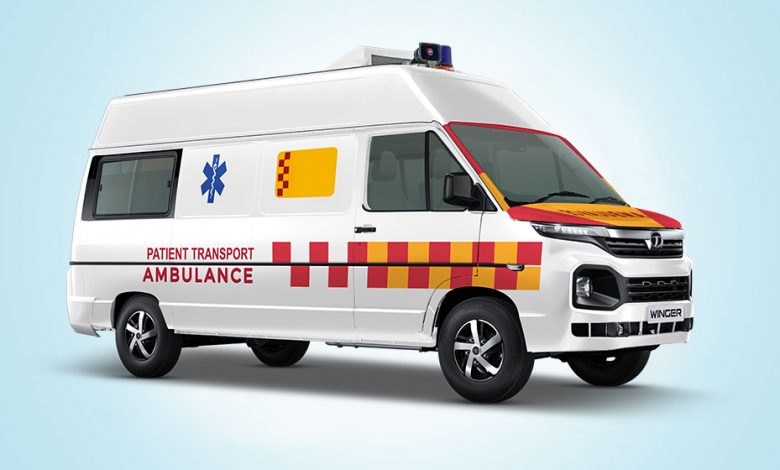 The Tata Sons Foundation has always has always been a thoughtful donator to the needy. Tata has always had the reputation of being the ethical and generously giving company. A capitalist world could use a company like Tata Sons. This time Tata sons have donated 20 BS6 Winger ambulances and 100 ventilators to the BMC (Brihanmumbai Municipal Corporation). This donation was carried forward in the presence of the Chief Minister of Maharashtra, Uddhav Thackeray, Mayor Kishori Pednekar and Board member of Tata Sons, N Chandra.
Both of these commodities are the need of the hour, especially the ventilators as they can quite literally save the life of a person. Coronavirus hit the country hard, and resources have often ended up being exhausted in medical facilities.
However, automakers have contributed in their own ways by joining the fight against Covid 19. Apart from the donation of the vehicles and medical machines, Tata sons have also set up an Immunology and Virus Infection Research Center, and this center will be equipped with high tech and latest facilities. The Chief Minister went on to praise the Tata Sons group for their help and initiatives that they have undertaken, which would help improve and strengthen the health care facilities.
Since the lockdown has been relaxed, the country has seen an extreme surge in cases, and this has made life difficult for the hospitals. The country has crossed the grim 7 lakh case margin, with Maharashtra having the highest number of cases at 2,11,987. However, the silver lining is that the recovery rate is increasing and is now at 60.9%.
The 20 BS6 Tata Wingers are the very same ones which had been unveiled during the 2020 Auto Expo. The Tata Winger is available in 2 trims, 3200 WB and 3488 WB. Coming to the dimensions of the vehicle, the Winger is 4,940 mm long, 1,950 mm wide with a height of 2,670.
Furthermore, the Winger has a wheelbase of 3,200 mm, which makes the cabin roomy and spacious, within which a single stretcher can be placed. With a ground clearance of 185 mm, the vehicle can go over the bad patches of the road, and has a smooth drive as well. Talking about the powertrain, the Winger is powered by a 2.2 litre engine which produces 98 ps and 200 nm of torque. The dimensions and powertrain makes the vehicle an apt option to function as an ambulance. Tata surely needs to be commended for their good work, and I hope other automakers draw inspiration from this and continue such acts.