Auto Business
Connected Car
Mercedes Benz unveils brand new MBUX system for 2021 S-Class
The new S-Class will be revealed in September and is expected to be filled to the brim with technological changes and features that will outdate the 7-series and the A8. How it looks though, is still a matter of discussion.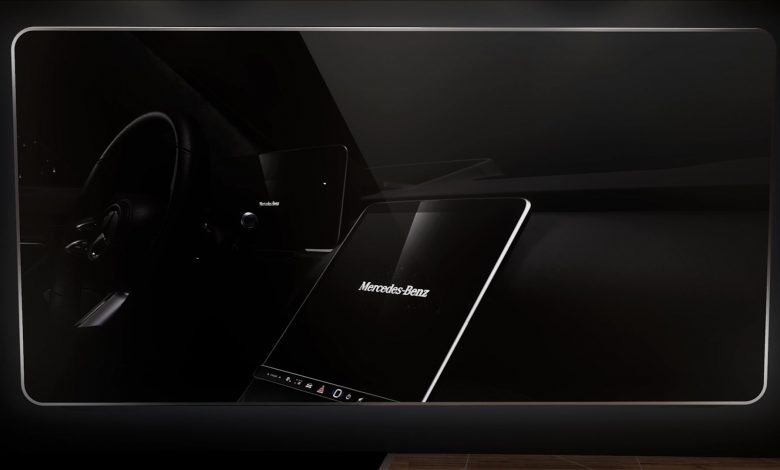 Mercedes Benz today digitally revealed their brand new MBUX system which will be available in all of future Mercedes vehicles, starting with the 2021 S-Class. The virtual reveal showcased the features and capabilities of this new system and spoiler alert, it is basically a fully functional smart phone with a huge screen. Driving modes, seat-functions, climate control, lighting, media, doors and you name it. Everything is controllable via this huge portrait oriented screen on the central console.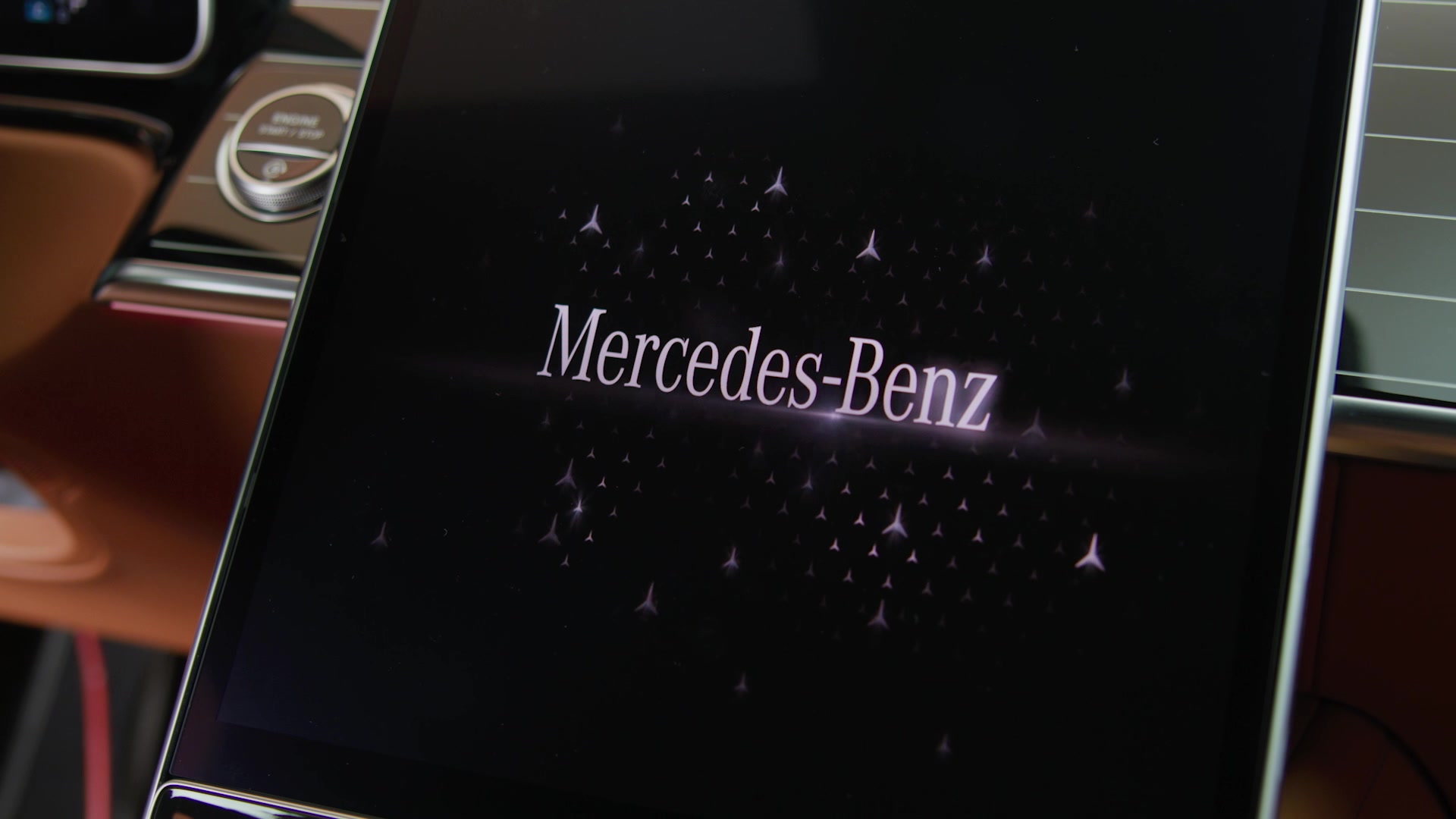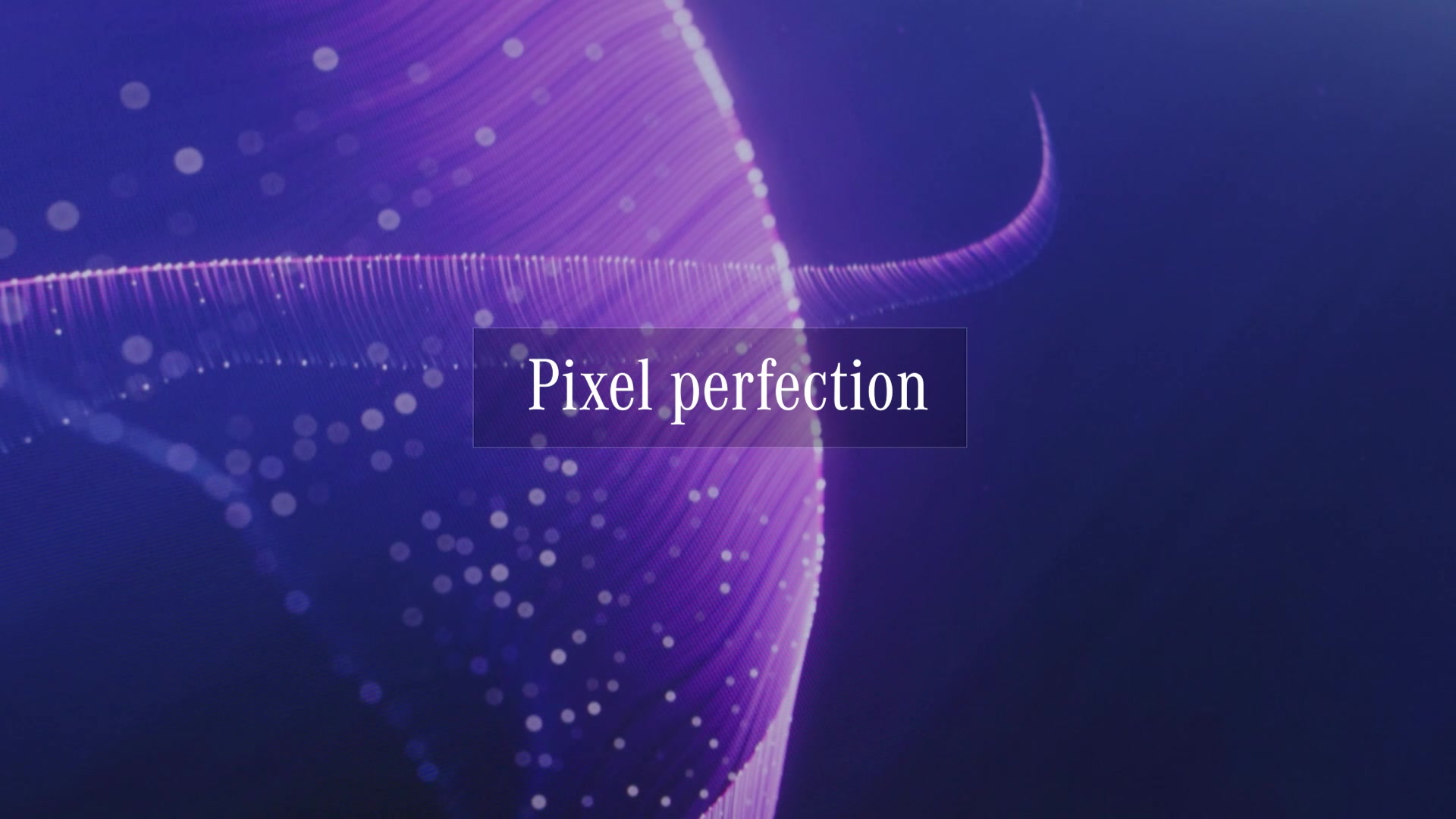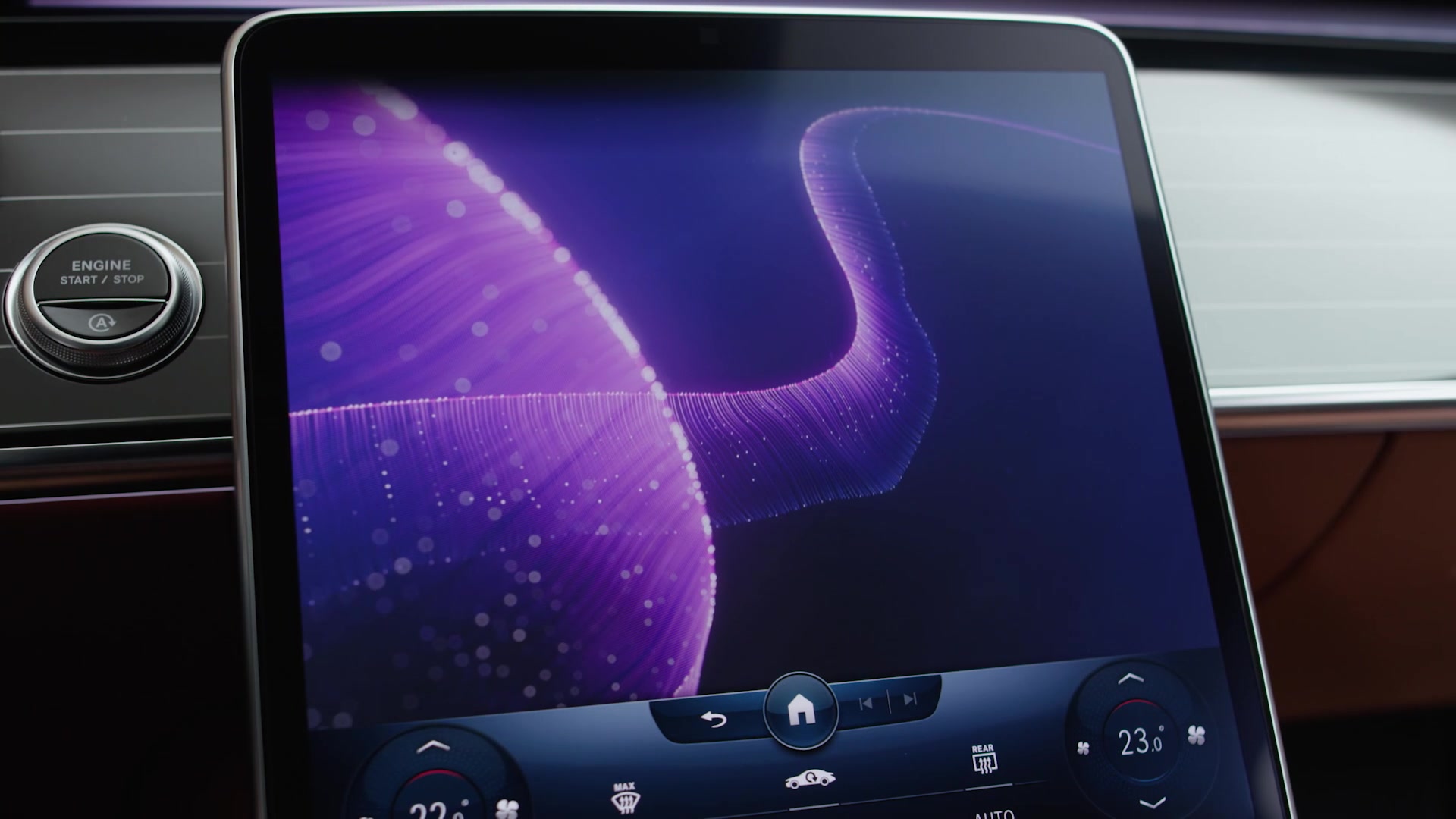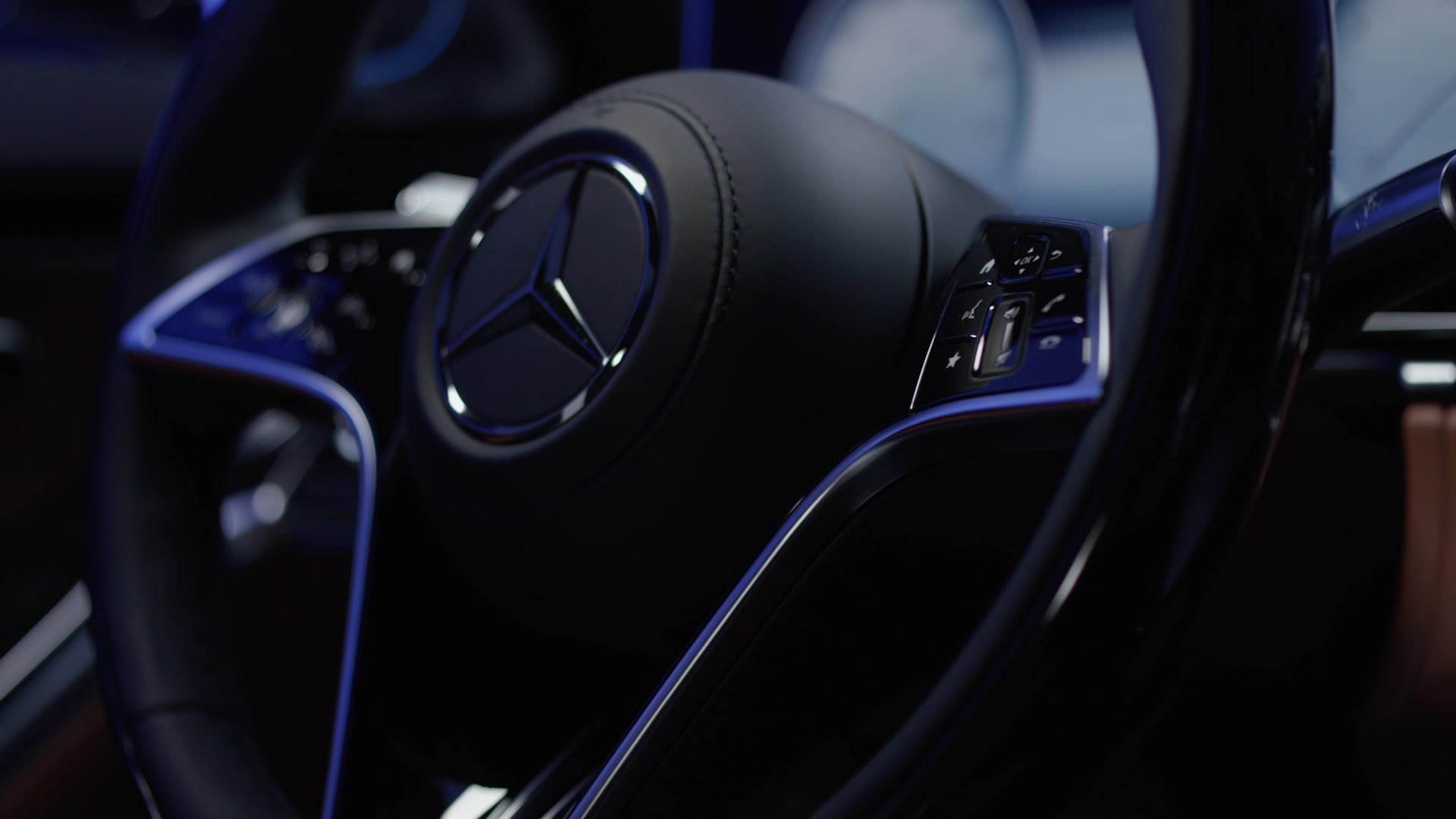 The second generation of this learn-capable system now has its debut in the new S-Class. The vehicle interior is even more digital and intelligent, as both the hardware and software have made great strides. Five high resolution and brilliant displays on five large screens, in part with OLED technology, take control of vehicle and comfort functions even easier. yet, the human factor still has the central consideration. According to Mercedes, the possibilities for personalization and intuitive operations have become far more extensive.
Applicable to both the rear and front displays. There is a new 3D driver display allows a spatial view at the touch of a button for the first time. A real three-dimensional effect is achieved without having to wear 3D glasses.
The voice assistant has also made technological strides. It can now understand certain phrases without initializing via "Hey Mercedes" phrase. Also, it is now much more interactive. It can now explain where the first-aid kit is located, or how to connect a smartphone via Bluetooth.
The new security system ensures that apart from PIN, a user can enable biometric authentication as well. In fact, Mercedes went above and beyond (Sorry Landrover) as you can enable a combo of face, voice and fingerprint.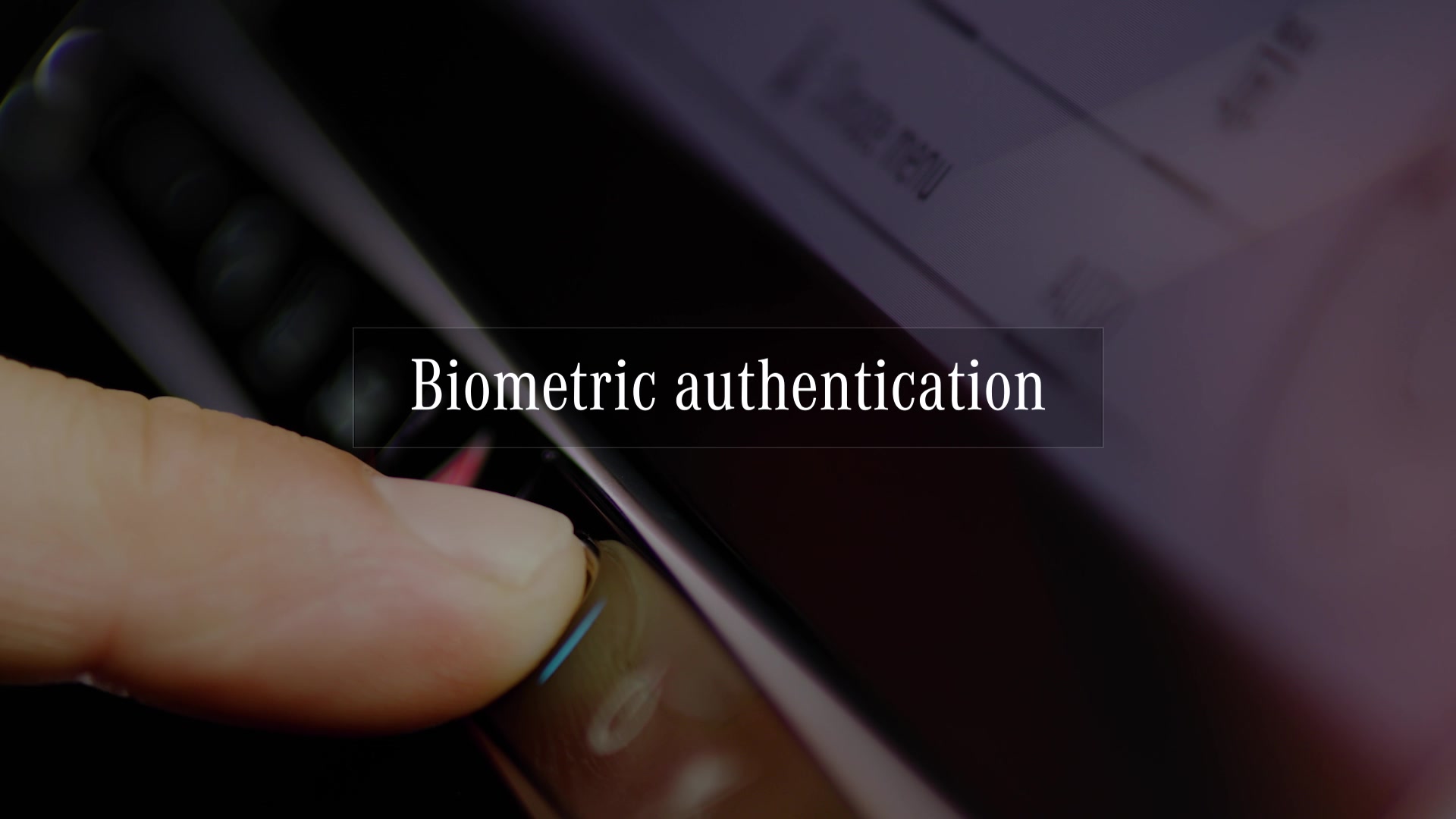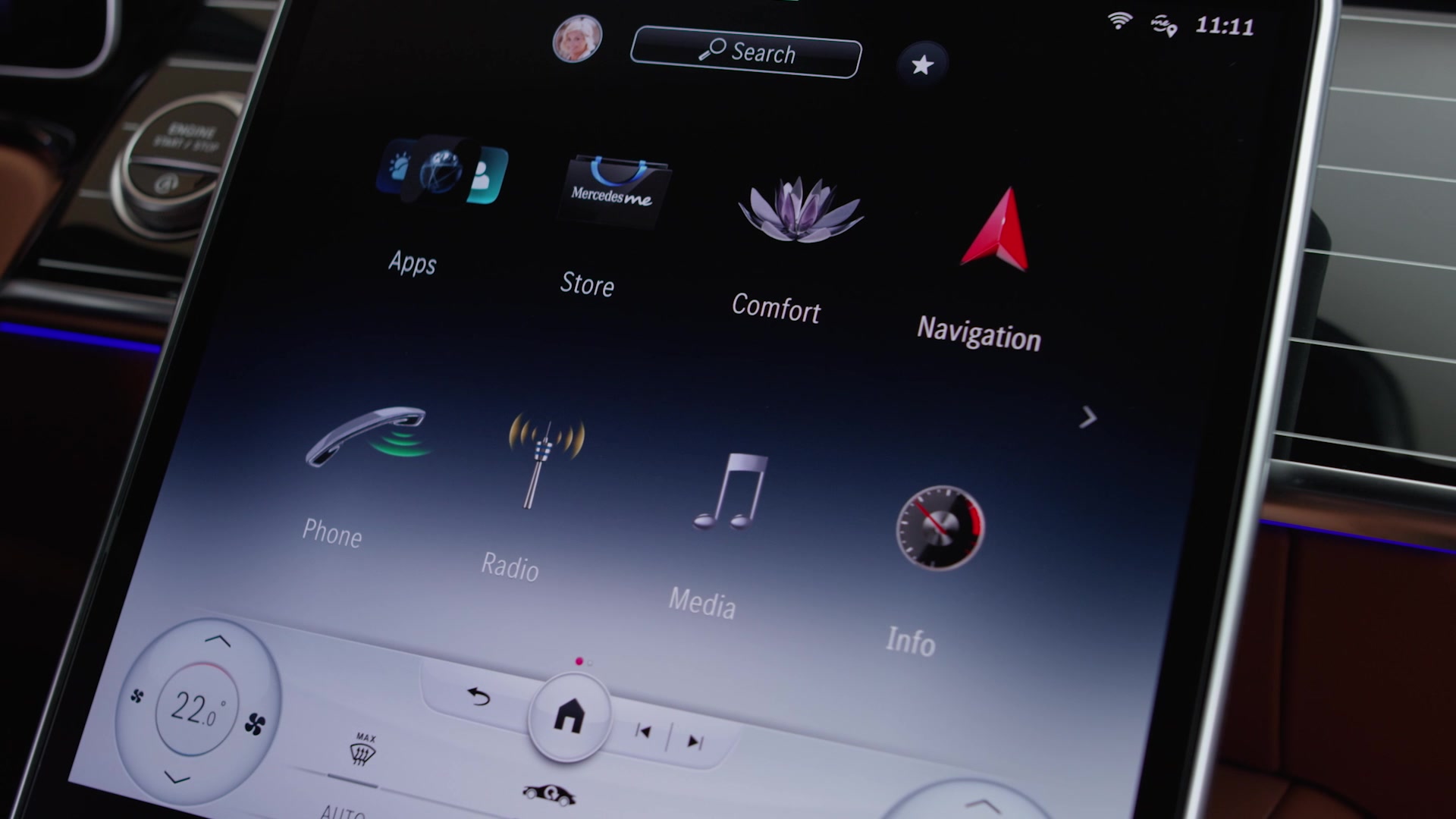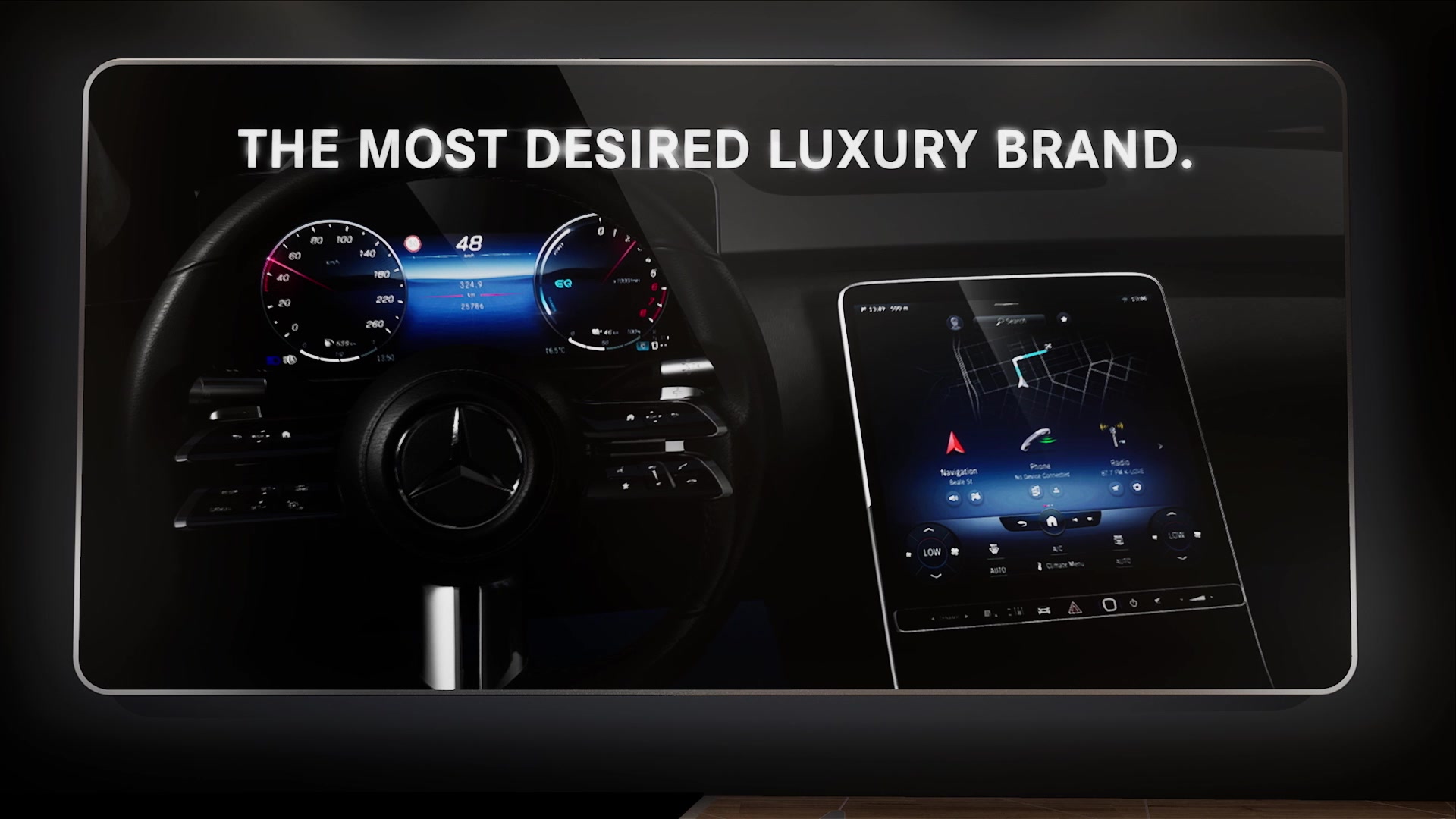 But, the most unique set of updates wide range of vehicle systems and sensor data. For example, the exit warning function in the S-Class now uses cameras to recognize that an occupant wants to leave the vehicle. If another road user is approaching in the blind spot, the active ambient lighting becomes part of the exit warning system and flashes red. MBUX Interior Assist checks whether the child seat is correctly attached to the front passenger seat. The driver's attention level is also monitored. The driver is warned by ATTENTION ASSIST if there are signs of microsleep.
"Our overarching goal is to offer the utmost in comfort, personalization and convenience for our customers. A system that is more detailed, thoughtful and individual than ever before. So I would even call it My MBUX. Through even more ease-of-use, our customers gain extra time and added value. This goes beyond just displays and voice control. My MBUX now becomes the spinal cord, or even the central brain of the vehicle."
Sajjad Khan, Member of the Board of Management of Mercedes-Benz AG, CASE
"With our MBUX we have designed the most desirable automotive operating system. We transferred the bipolarity of our aesthetic soul Sensual Purity to our MBUX operating system – the desire for beauty and the extraordinary with the Wow of how it works."
Gorden Wagener, Chief Design Officer of the Daimler Group
There is a long list of features that I (or anyone) SHOULDN'T be allowed to publish in an article. But, here are those features via pictures.