Auto Business
Electric
News
The rumored Nissan 400Z may not come with a hybrid option
It will be powered by a twin-turbo V6 producing 400 BHP.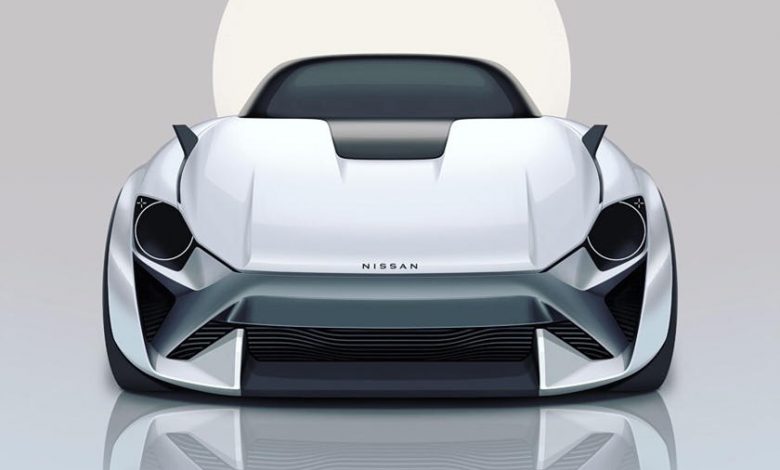 For more than a decade, the Nissan 350Z and its beefed-up cousin the 370Z were one of the favourite sports cars and a true JDM legend. From featuring in movies like the Fast and Furious to being the coolest car in Need For Speed Underground 2, it had its own aura. It was a simple yet effective recipe. A small light coupe with killer looks and a renowned 3.5-litre V6 engine, it was truly fantastic.
It has been more than 10 years since the 370Z came out and all enthusiasts have on their mind is when will we get to see the next chapter? There have been rumours floating for many years and we finally had some concrete information from Nissan, when they announced the Nissan Z concept. But now, we have more info, and something which may not go down well with enthusiasts. According to a report from CarAdvice, the upcoming Nissan Z may not feature a hybrid engine after all.
The new junior sportscar by Nissan, the rumored 400Z, was teased back in May. It looks fresh with futuristic looks and an overall aggressive style but still remains true to its heritage by retaining the coupe design. The biggest highlight though; is the powertrain. In this day and age of cars where every company is moving towards the electric vehicle, it is normal to see electric or at least hybrid versions of their cars but Nissan has gotten rid of all that nonsense and given it an ICE heart. It will be powered by a twin-turbo V6 producing 400 BHP.
When questions were raised about the life cycle of the 400Z and why is it not electric, it was said that the technology of electric supercars is advanced but not at a level which can provide enough for the Z division. The batteries still very heavy for them and will require more development before this technology can be used in these cars.
However, it doesn't mean that Nissan is not making feats in electric car technology. It is the same company that gave us the revolutionary Leaf too and more recently, the all electric cross-over Ariya.
Will the 400Z get a new electric or hybrid engine in future is still uncertain, but what we can be certain about is hearing the good old sound of an ICE turbo V6.