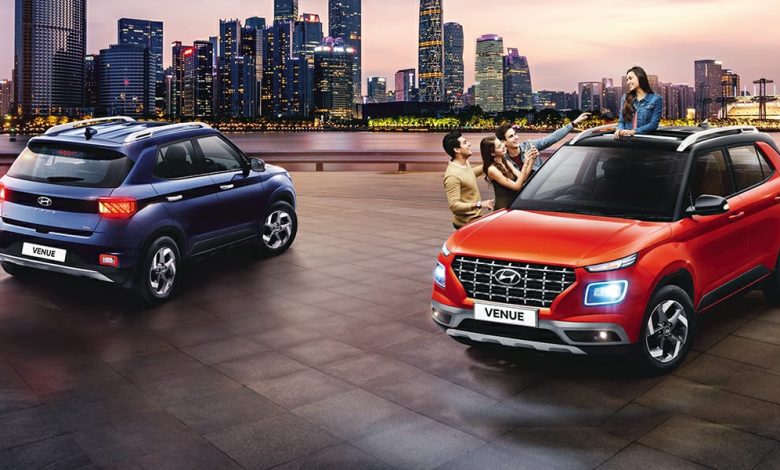 From the good folks who gave us India's first connected car and the most awarded SUV of 2019-2020 comes an updated Venue. Hyundai has diversified its Venue SUV and added in a fancy new intelligent manual transmission, along with a new sport trim. IMT tech will be offered on the basic SX and SX(O) as well as the sportier trims. Hyundai is additionally launching an S+ trim for the Venue – Kappa 1.2 Petrol engine with 5MT. This new variant comes with Projector Headlamps,Projector Fog Lamps, and a 20.32 cm touch screen display.
How IMT works
The debut of iMT basically means clutchless manual transmission. This clutch pedal free technology is only available for the  Kappa 1.0 T-GDi Petrol BS6 engine with 6-Speed Manual Transmission variants. Here's how it works:
It features a Transmission Gear Shift (TGS) Lever with Intention Sensor. The Transmission control unit recieves a signal from the intention sensor when the driver wants to change gear.
This signal engages the Hydraulic Actuator, hence forming Hydraulic Pressure.
The pressure is passed on to Concentric Slave Cylinder (CSC) through a Clutch Tube.
The Cylinder uses this pressure to control the clutch and pressure plate. (In other words this translates to engaging and disengaging the clutch)
Thus, it is possible to obtain the involved -feel and performance of Maual Transmission wihtout the use of a clutch pedal.
Sportier trims
The new sport trims are being offered for both the petrol and diesel. The specs and prices are as follows( in INR):
Kappa 1.0 l T-GDi Petrol BS6/ iMT [SX]- 10,20,360
Kappa 1.0 l T-GDi Petrol BS6/ iMT [SX(O)]- 11,20,900
Kappa 1.0 l T-GDi Petrol BS6/ 7DCT [SX+]- 11,58,400
1.5 l U2 CRDi Diesel BS6/ 6MT [SX]- 10,30,700
1.5 l U2 CRDi Diesel BS6/ 6MT [SX(O)]- 11,52,700
Another feature to note is that the SX+ comes with paddle shifters. Paddle shifters enable the driver to electronically shift gears by pulling on the paddle. This usually involves the use of two paddles- one for upshifting and one for downshifting. This means quicker and smoother, hassle free acceleration or slowing down. The sport trims have some interesting colour options as well: 1)New Dual Tone Titan Grey with Phantom Black Roof or
2)Dual Tone Polar White with Phantom Black Roof
These new additions will give the Venue more assortment of options and a definite edge over its existing rivals like the Ecosport and Nexa.