Auto Business
News
The Urus becomes quickest Lamborghini to hit the 10,000 production units milestone
The 10,000th unit of the super SUV rolled off the production line at the Lamborghini factory in Sant'Agata Bolognese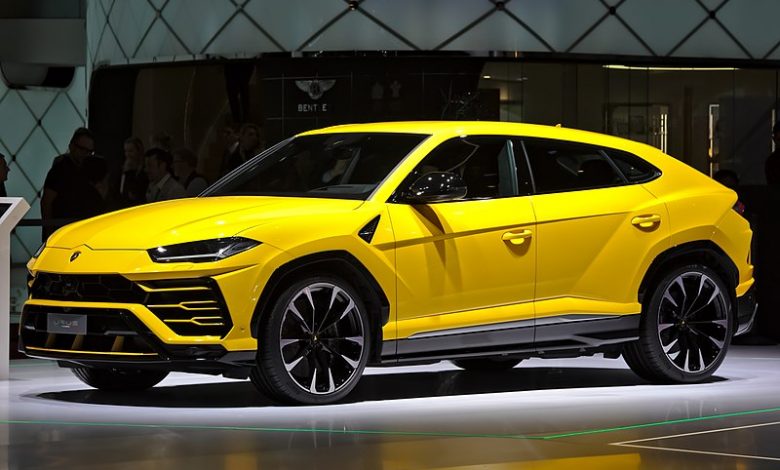 The world is observing a shift from sedans and hatchbacks to crossovers and SUVs. People love them. They are more practical and also give them a sense of pride. The SUV lineup of almost all car manufacturers has seen a boost in the last five years. From budget brands like MS and Ford to luxury brands like Mercedes Benz and BMW, everybody is on the move. Lamborghini took this trend up a notch by introducing the first super SUV, Urus. Many predicted that it is a huge disaster and the Urus will be a waste. 2 years later the story is the exact opposite
The Italian stallion has just hit a huge milestone. Lamborghini has managed to produce 10,0000 units in a mere 2 years, a milestone that their best selling car the Huracan took 4 years to achieve and the baby Lambo,the Gallardo took 5. The 10,000th unit of the super SUV rolled off the production line at the Lamborghini factory in Sant'Agata Bolognese
The Urus has been on the roll since it was first unveiled in 2018. It has previously helped Lamborghini achieve its highest sales figures ever in 2019, an astonishing 43 per cent jump over the previous year's sales, accounting for well over half of the 8,205 cars Lamborghini sold. And why wouldn't it? Its mentally fast, producing 650 ps of raw power and sprinting from 0-100 kph in just 3.6 seconds. It was also the fastest SUV for a long time with a top speed of 305 kph until the Bentley Bentagya Speed stole its crown with a top speed of 306 kph.
Lamborghini celebrated this milestone by making the 10,000th unit special. It is specced in a new shade of matte black that Lambo calls Nero Noctis Matt, an exterior carbon fibre package and personalised through the Ad Personam service with two-tone black/orange interiors. Lamborghini sure knows how to celebrate their wins.
Some may argue that Supercar brands like Ferrari and Lamborghini are supposed to be exclusive, that's the whole point. But here's the thing. You need money to produce mad cars and for that, you need to sell cars. Ferrari went bankrupt once and Lamborghini is smarter.