Auto Business
News
JLR develops new 'Predictive Touch' technology: An initiation for a safer world
Jaguar Land Rover's patented new contactless touchscreen, a safer experience for drivers.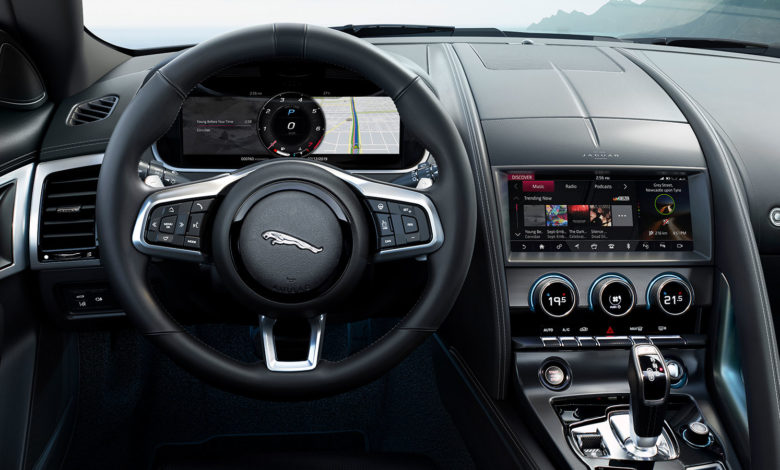 Jaguar Land Rover has announced their new 'Predictive Touch' technology, that it plans to use on the inside in future JLRs, developed in collaboration with the University of Cambridge. The technology will use Artificial Intelligence and sensors to predict the user's intended action, thus removing the need for contact. The main goal of this initiation is to prevent the spread of bacteria and viruses that transmit through touch. Additionally, it will help keep the driver's eyes on the road by reducing the effort needed to interact. The contactless touchscreen was developed in hopes of making a safer post-COVID19 world.
Why is this important?
JLR and the engineers of Cambridge have put their brains to work in order to create this patented technology. The use of a contactless touchscreen will prove immensely effective in the containment of viruses and bacteria that accumulate on the screen, especially when using touch controls. In the post COVID world, once we return to a new "normal", special precautions will become part of everyday life. Strict adherence to these precautions will be necessary in order to maintain a clean and safe environment. Predictive Touch will be one such tool that won't comprimise on personal hygene.
In addition, JLR has existing technologies for driver and passenger well-being such as: Driver Condition Monitor, engine noise cancellation and most importantly, cabin air ionisation. The ionisation tech uses a  PM2.5 filtration system which captures smaller particles and allergens and as a result, makes the cabin air cleaner.
The Human Machine Interface Technical Specialist at JLR, Lee Skrypchuk says: "The technology also offers us the chance to make vehicles safer by reducing the cognitive load on drivers and increasing the amount of time they can spend focused on the road ahead. This is a key part of our Destination Zero journey."
The Predictive Touch technology makes uses of vision-based sensors, radio frequency based sensors and even eye-gaze trackers to "predict" what the user intends to do based on input from these sensors. The tech then carries out the action intended. It can be used to control the likes of Sat-Nav, entertainment settings and temperature controls using zero-contact.
Since drivers require more effort and concentration to use these controls, especially on uneven surfaces and bumpy roads while using touch control, this feature will drastically improve road safety by helping keep the driver's eyes on the road as it requires less effort.
Professor Simon Godsill of Cambridge( department of engineering) says: "Touchscreens and other interactive displays are something most people use multiple times per day, but they can be difficult to use while in motion, whether that's driving a car or changing the music on your phone while you're running."
Destination Zero strategy
JLR's 'Destination Zero' approach is aimed at making the world a better place with zero emmisions and zero accidents. They plan to do this through the use of engineering , innovations and new levels of creativity. Examples would include the Jaguar I-PACE which is an all-electric SUV and the Land Rover Defender which uses a vast array of in-cabin technology.
So far, lab and on-road tests have proven effective as the contactless touchscreen makes a big reduction in time and effort required, cutting it as much as 50%. It is also worth noting that predictive touch technology was a finalist in the annual Jaguar Land Rover Innovista Awards. This cutting-edge innovation will become one of many steps that will lead us into a cleaner and safer era. I guess the only question left is – will it still be called a "touch"-screen?