Auto Business
Launch
Mercedes-Benz announces the T-Class, a luxurious new small city van
Mercedes introduces a new 'T-Class' consisting of compact vans.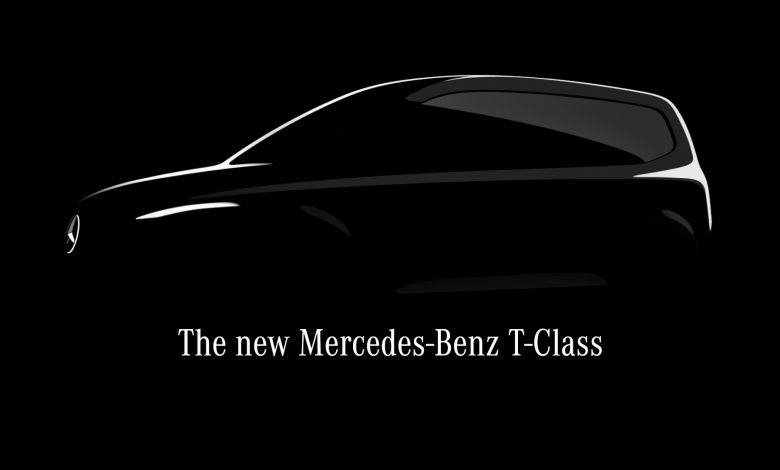 Mercedes has always had a stake in various van segments, which is why it makes sense for them to introduce a clever new compact van that is both meticulously planned and exclusively designed – the new T-Class. The automaker who gave us the 2012 Citan is now following up with a new vehicle that is specifically tailored for families and leisure enthusiasts. Mercedes-Benz Vans will be catering this fresh product to private customers only.
A new concept
Though it is a nifty little creation, the new T-Class is characteristically Mercedes. This includes the external features, the three-pointed star, their vast array of safety and connectivity features and of course, brilliant design.
The T-Class is aimed at a private-customer market that consists of families and leisure-oriented people. The designers have emphasized on providing appealing visuals and ample space without comprimising on function and comfort to create a model compact family van, especially with the modern crowd in mind.
Head of Mercedes-Benz Vans, Marcus Breitschwerdt said: "With the new Mercedes-Benz T-Class, we will offer a vehicle which makes it possible for families and those with active pastimes to step into the Mercedes-Benz world. These customers seek attractive and practical compact vehicles – and it is precisely these demands which the new T-Class fulfils."
Mercedes will be offering the new small van platform in the conventional drive trains as well as electric, which is a smart move considering the big switch everyone is making to electric. It certainly does bode well for them to keep more number of options as customers are pretty picky these days. Did I mention the T-class has sliding doors? Yes, the new compact van holds true to van design tradition and will have sliding doors on both sides.
The new van has the ability to perform a variety of tasks from being a family usable van to passenger transportation. Mercedes-Benz Vans will be using the flexible small van platform for two products: the Citan, which will be delivered to commercial customers, while the new T-Class will be more focused on private customers. Both models will be initiated in cooperation with Renault-Nissan-Mitsubishi.