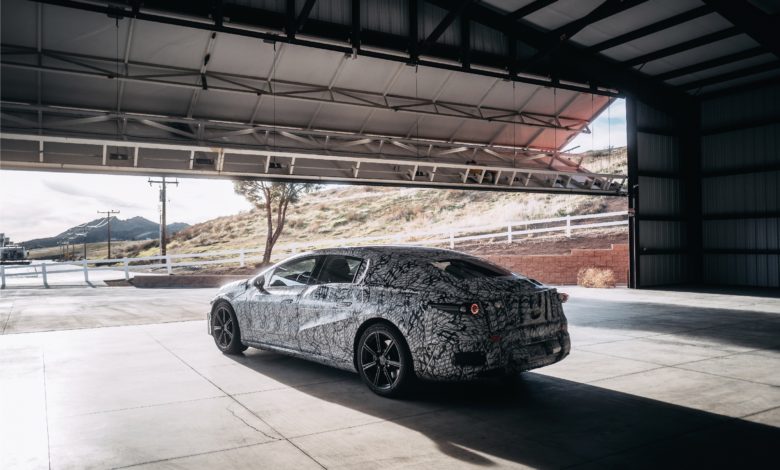 Mercedes S Class is the epitome of luxury. Since time immemorial it has been the flagship design of the German automaker and been in the fleet of some of the most influential people, from Mossad to Putin. The 2021 Mercedes S Class is set to debut this September but with it, they have also been working towards a secret project.
It is named the EQS and will be the second electric model after the EQC. The Car was spy photographed during street tests, as reported by Carbuzz. The 'S' in the name suggests that it will be the electric equivalent of the S Class and will be a fierce rival of the Tesla Model S and Model 3. The headlamps and rear lamps were also revealed the first time. The concept featured 188 individual LEDs at the front and 229 star-shaped lights adorning the rear, but we will have to wait until the camouflage comes off to see if they carry over to the production model.
The EV is largely based on the 'vision EQS' but is less curvy than the concept. But it is set to have frameless doors as the model.
Powering the car will be two electric motors, one for the front tires and one for the rear, making it an AWD model. This setup is made to churn out 469 hp and 560 lb-ft of torque combined which will shoot the car from 0-100 in 4.5 seconds.
India debut is unlikely as the Indian automobile industry is still in the early ages of the ICE- electric change.