Auto Business
News
2021 BMW M3 spied with almost no camouflaging
And its quite different from the regular 3 series
The new BMW M3 has been the talk of the town for some time now. People have also spied it wearing a camouflage many times. But this time the spy shots gives us a very clear view of what's it gonna be like, thanks to certain shots leaked by Motor1.
The first thing that catches the eye is that huge and respectfully, hideous vertical kidney grille which is inspired by the 4 series. The headlights look pretty aggressive and sharp and are most probably borrowed from the latest gen 3 series. Rear bumper vents and wider rocker panels should improve aerodynamics by reducing under-car turbulence, as will a chunky rear diffuser. Also camouflaged is the M3's scalloped roof panel, suggesting it is likely hewn from lightweight carbon fibre instead of sheet metal.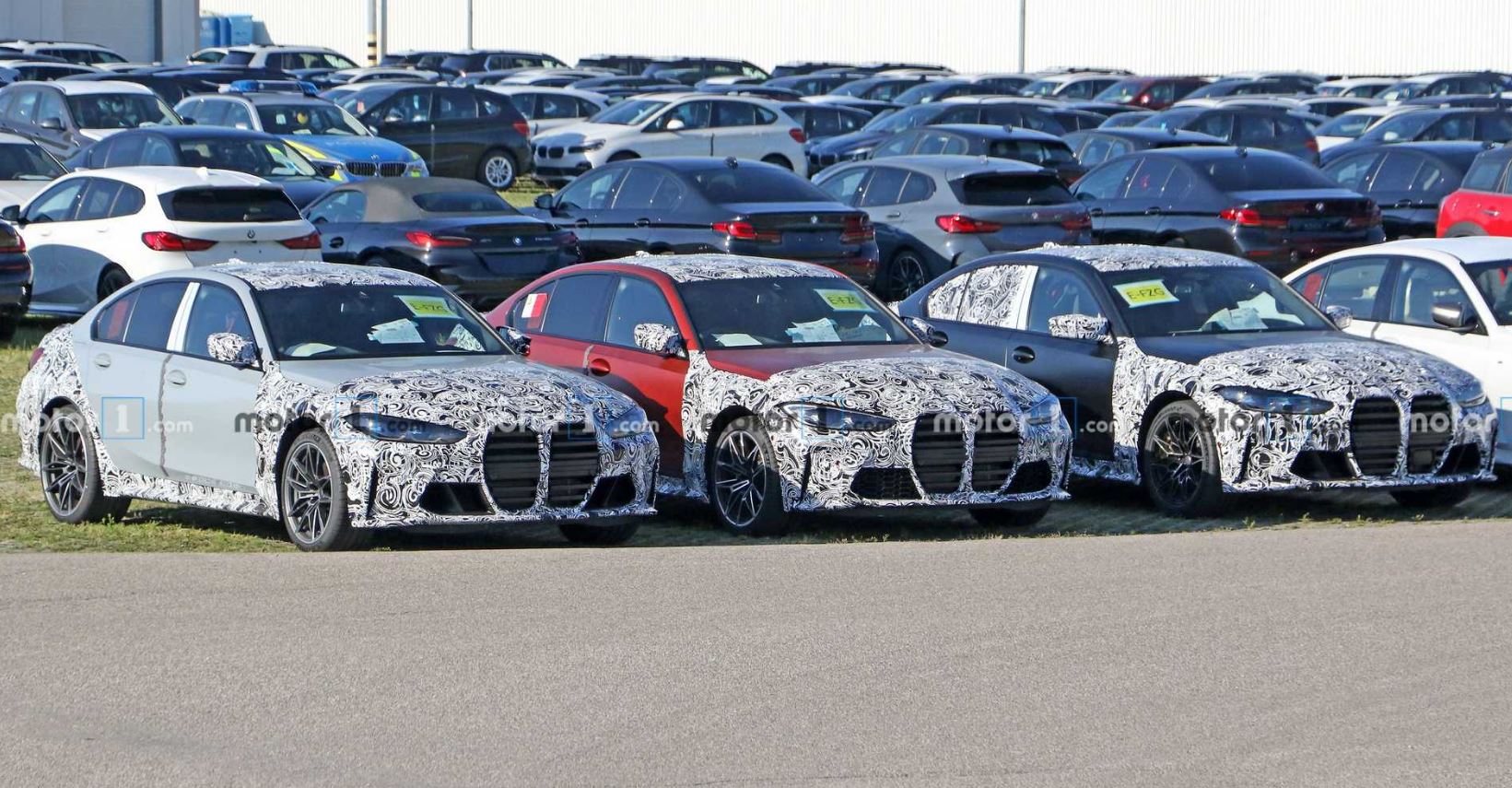 The most amusing this about these spy shots is that we can see not one, but two different types of M3's. Most likely one will be a base retro gen M3 and the other will be hardcore all-out car. Talking about the powertrains, the hardcore car will mostly get a 480-horsepower (357-kilowatt) and further pushing it to 510-hp (380-kW) combined with xDrive all-wheel drive and an eight-speed automatic transmission (both tuned by M) while the retro back to basics car will have a  460-hp (343-kW) mated to a six-speed manual and rear-wheel drive.
The new BMW M3 is pretty exciting, especially because of the two models and we can't wait for its unveiling this September, but just one request. GET A BOTOX LOOSE THE NOSE.