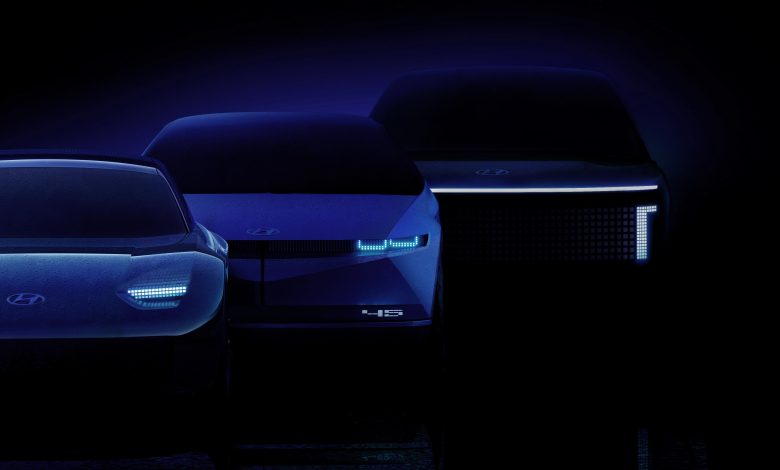 Hyundai is making a calculated move today as it has announced the debut of their savvy new sub-brand, Ioniq. The new venture will focus its efforts on the company's vision for smart mobility and leverage Hyundai's resources to become a role model in the rapidly growing electric segment.
The Ioniq brand's roots can be traced back to 2016, when Hyundai launched the Ioniq vehicle (the world's first car to offer 3 electrified powertrains) as part of Project IONIQ, which is a long-term research and development project.
Now, 4 years later, Hyundai kickstarts the brand officially to pioneer in creating and evolving a sustainable lifestyle with eco-friendly solutions and products.
Executive Vice President and Global Chief Marketing Officer at Hyundai Motor Company, Wonhong Cho said: "The IONIQ brand will change the paradigm of EV customer experience. With a new emphasis on connected living, we will offer electrified experiences integral to an eco-friendly lifestyle."
The first vehicle in their suave new lineup is then IONIQ 5 midsize CUV based on the concept EV '45' which was first unveiled at the International Motor Show (IAA) 2019 in Frankfurt. It is expected to to launch in the early stages of 2021.
The second will be the IONIQ 6 sedan based on Hyundai's most recent concept EV- the 'Prophecy', unveiled in March. This release is set for 2022.
And finally we have the IONIQ 7, which is a gigantic SUV set to premiere in 2024.
All the new vehicles of Ioniq's electrifying lineup will be built on the Electric Global Modular Platform, also known as E-GMP, which they claim will enable fast charging capability and a generous driving range.
Hyundai has also announced that they plan on selling 1 million units of battery-powered electric vehicles. With that plan in mind, the South Korean auto giant is also looking to capture an ambitious 10% share of the global EV segment in the next 5 years as part of their 'Strategy 2025'.
If all goes according to plan, Hyundai will become the world's third-largest EV producer by 2025.
The recent pandemic has hit all automakers globally. But as of July, Hyundai reported a recovery rate of 98% compared to July 2019. With the Ioniq brand's lineup waiting in the near future, the South Korean auto giant is also preparing to conquer the electric segment and will have established themselves firmly in the global markets.