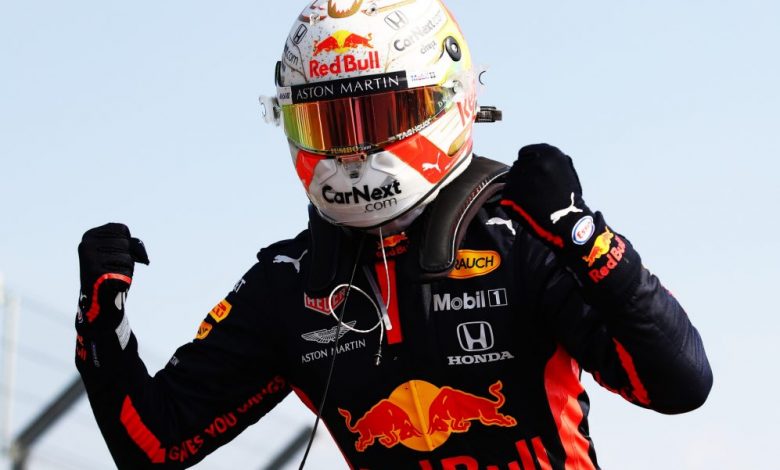 Another exciting weekend as the F1 racers put on an amazing showmanship of expert skills and clever tactics. The 70th Anniversary Grand Prix at Silverstone, the same circuit as last week, went seemingly well (compared to last week's punctures) and ended with Red Bull's Max Verstappen FINALLY taking a tremendous win.
The dutchman had some pretty good runs previously but was never able to take P1. Luckily, things worked out in his favour today.
The race began with Bottas firing away in the lead thanks to his pole position, with Hamilton, Verstappen and Hulkenburg right behind him. Though Hulkenburg started in P3, Verstappen, who started in P4, quickly manuevered ahead and stayed on track.
The turnover began when Bottas pitted for a fresh set of tyres on lap 14. That left Hamilton and Verstappen fighting at the forefront and both had to pit, but Hamilton's tyre situation seemed more critical. Looks like starting with a sturdier set of rubber gave an edge to Verstappen, who carefully planned his pit stops.
Both Hamilton and Verstappen switched back and forth for the lead and yet again, Mercedes was not looking good with their tyre situation.
From the 48th lap,  it was smooth coasting to the finish line for the Red Bull racer, with both the Mercedes trailing behind.
Speaking on his victory, Max Verstappen said: "I didn't see it coming but after that first stint we seemed to be really good on our tyres. An incredible result, we just had a great day, everything went smoothly."
At the end, Max Verstappen was able to grab a much needed victory for Red Bull and put a stop to the Mercedes win streak. Hamilton, though he fell behind, was able to pull out some moves from his bag for a decent P2, while Bottas follows in at P3.
Ferrari's Leclerc and Red Bull's Albon finished in P4 and P5 respectively, an amazing performance and some professional moves from these two as well.
Maybe not drama packed, but the race definetely had a load of  'edge-of-the-seat' moments. Looking forward to the Spanish Grand Prix on 16th August, which will be held at the Circuit de Barcelona-Catalunya. Will the sunny Spain give us more tyre malfunctions? And will Vertsappen hold his position or will Mercedes reclaim the throne?