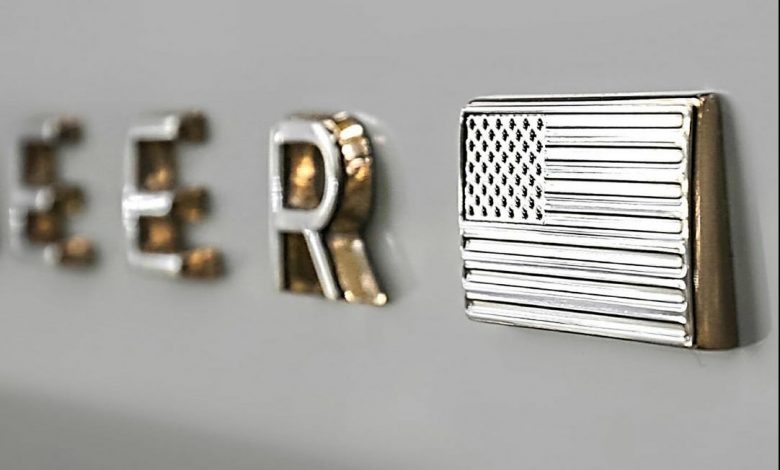 First, Jeep encoded a message in a picture featuring the Grand Canyon with the words "Grand" and "coming soon" printed at the bottom, that is most likely linked with their new Grand Cherokee release. Now, whoever is in charge of this teaser campaign has made an attention-grabbing move, and teased the logo for the new Wagoneer.
The pictures released partially show the name of the machine with the American flag next to it, followed by an image of a glistening engine start/stop button. Folks, we can already tell you that the styling elements are going to be epic when we get a full picture.
The decal is definitely a noteworthy detail as it emanates a classic retro and rugged look associated with the brand. The interior on the other hand, atleast from what we can see, combines high-end luxury with elements of an all terrain vehicle.
Some details that have been confirmed so far on Jeep's new release is that it will be a three-row SUV that shares the same platform as  the Ram 1500. The rumours whisper of a comeback by the 'Grand Wagoneer' name and a hybrid variant, which seems to be what everyone is getting hyped about. Only time will tell.
When the aggressive SUV does come out, it will compete with other large rivals like the Kia Telluride, Hyundai Palisade, and Land Rover Discovery.