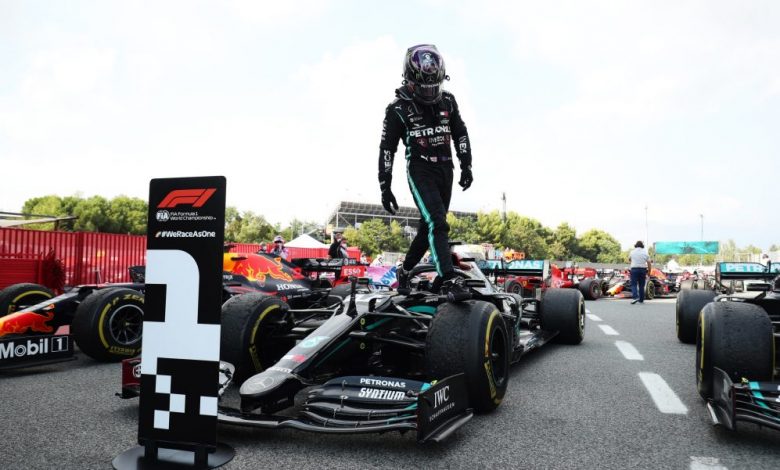 Round 6 of the 2020 season has finished and the sunny skies of Spain witnessed a brilliant run by Mercedes' Lewis Hamilton that led him to victory. His teammate Bottas started P2 and dropped down to P4 before finally recovering in the ultimate laps.
This round also saw the return of Racing Point's Sergio Perez, who was benched a while back due to testing positive for COVID-19. The driver made his return this week after isolation and test results that proved negative.
Hamilton was able to have fairly relaxing laps at the end, the aftermath of an amazing start. Thankfully, the heat did not cause any tyre incidences to Mercedes or any of the other competitors (like the disasters at Silverstone). Hamilton's win today now ranks him as number 1 in most podium positions with a record breaking 156 podiums.
Speaking after the race, Lewis Hamilton said: "I was just in a daze out there, it felt really good. It was a real surprise as we'd had this problem with the tyres, I didn't even know it was the last lap in the end that's how in zone I was. I studied very hard before the race to understand which tyres we were going to use, so I could make them last longer. I was even debating going for a one-stop."
Highlights from today:
Hamilton eased into P1, Bottas had to pull back up to P3 after losing the lead at the start and Red Bull's Max Verstappen split the Mercedes racers for a well fought P2.
Sergio Perez, who returned today after days of isolation, initially finished at 4th but due to a 5-second penalty for ignoring blue flags, the driver was down to P5. This saw his teammate, Lance Stroll, move up to P4.
Ferrari's Charles Leclerc had to retire on lap 38 due to an unfortunate spin caused by electrical issues in his SF1000.
The driver of the day, chosen by fans, is Sebastian Vettel. Ferrari's vettel has also put on a stellar performance that saw him move up from P11 to P7. The points acquired today accumulates to a total of 3,000 career points for the 4-time title winning German racer.
The next race will see the drivers compete for the Belgian GP trophy on the 30th of August. The race will take place at the Circuit de Spa-Francorchamps. Stay tuned for more updates.