Launch
Motorsport
News
Porsche gives us a glimpse at the 2021 Panamera in their Nurburgring record video
It is expected to be more powered up than the current one.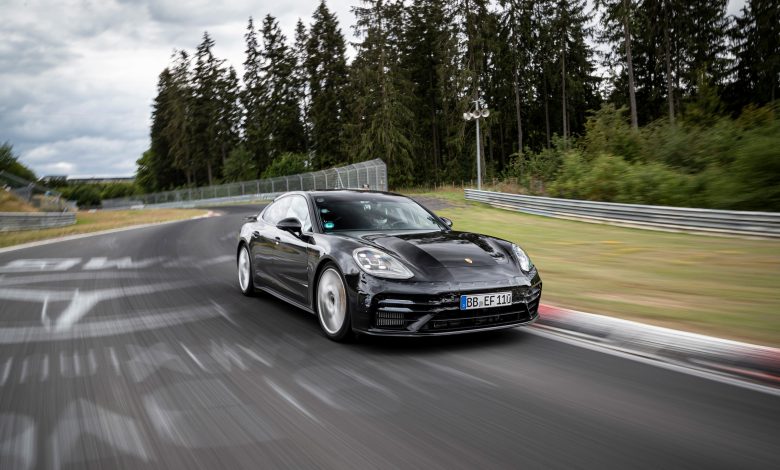 The Nurburgring is no normal track, and to have a record lap time there should definitely be something to put on your resume. After releasing the report of their test run at the Nurburgring, Porsche has now released a video of the same that gives us a better glimpse at the upcoming facelifted 2021 Porsche Panamera.
Porsche has many records at the mean ring with previous models like the 918 Spyder (2013), the 911 GT2 RS (2017), and the 919 Hybrid Evo's magnificent time of 5:19 back in 2018.
The most recent record time of 7:29.81 minutes dubs the new Panamera as the fastest in the 'executive car' category.
The new release is most likely going to be a Turbo S model, and Porsche has mentioned it will have more power over the current Turbo model. The on-board video of the 2021 Panamera driven by test driver Lars Kern that was released backs up this claim as it shows the power levels reach up to 625 hp and 832 Nm of torque. This is a decent increase to the current Turbo that boasts 542 hp and 770 Nm of torque.
Additionally, Porsche has also released a teaser image of the 2021 Panamera, since the one we see at Nurburgring is partially camouflaged and has a roll cage, most likely not the final production version. The car is set to make a global premiere on August 26 and is sure to be an exciting one.