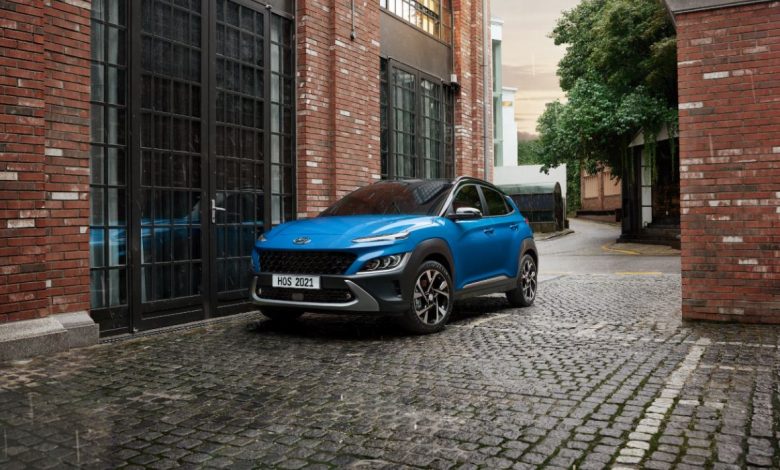 The Initial Hyundai Kona debuted in 2018 and was considerably successful especially in the European market. Now the Korean auto brand has just revised its B-SUV with looks that excite, better quality interior and a new N-Line variant that is sure to bring in more young customers. Though carmakers have a history of putting performance badges on slightly different looking variants of their boring old cars and calling it a "performance model", Hyundai has actually rolled up it's sleeves on this one. It's not just for the practical middle-aged man who goes camping on weekends anymore. It is actually exciting.
Design
The new Hyundai Kona gets thorough design change all around, while still keeping the general profile of the old car. the front now has a more aggressive look with sleeker and wider daytime running lights, new grills and sharper headlight assemblies. This gives the car a very sporty look, especially on the N-line variant, which gets a more aggressive look still finished with three slits above the grill and what looks like air intakes on either end of the bottom bumper.
The side gets cladding around the wheel arches for a grunty look and you now get a dual-tone option which makes the Kona look like it has a floating roof, quite in keeping with modern trends. The rear end gets a similar treatment to the front, with a sportier-looking rear bumper and sharp rear-lights with new graphics. The N-line also gets. There is a choice between 16icnh, 17inch and 18inch rims on the standard model, whereas the N-line gets the 18inch rims as standard.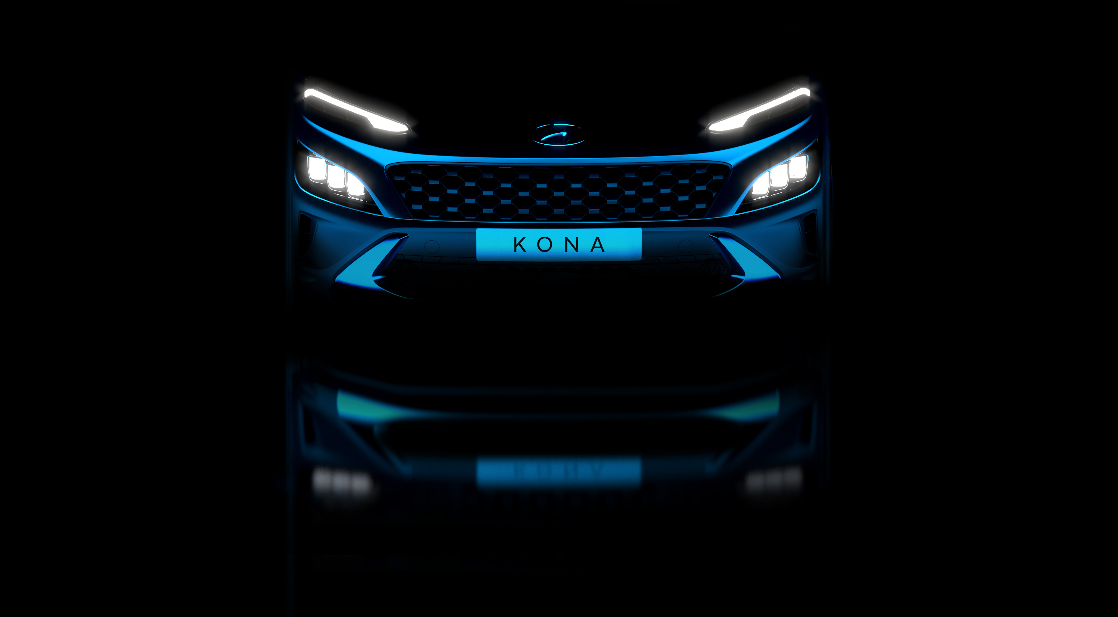 Interior
The Hyundai Kona gets a material upgrade throughout the cabin, as well as new colour options. You also now get ambient lighting (because nothing spells posh like ambient lighting) and new dash design. You now get an electronic handbrake (farewell hand-brake turns) and two screens, one for the infotainment and one for the driver's display, both being 10.25 inches, with new connectivity features including Bluelink and Apple Carplay as well as Android Auto, so you can be happy whether you're an android nerd or an apple elitist.
The N-line is available with black interior only with red stitching because Hyundai knows that god on the tenth day said that all sporty cars shall have a black and red interior. To complement the sportiness you also get pedals finished in metal and N logos throughout the place to let your passengers know that you're all about performance if they can glance over the fact that you're driving a small SUV.
Drivetrain
The 2021 Kona is available with Hyundai's 1.6-litre T-GDI "Smartstream" engine which churns out 198 PS of power delivered through a 7-speed dual-clutch transmission. There is also a 1.6-litre diesel option which makes 136 PS of power and comes with a 48-volt mild-hybrid motor. It is mated to either a DCT or 6-speed iMT. Finally, there is the 1.0-litre petrol with 120 PS of power which can also be had with the mild-hybrid motor and the iMT transmission. Depending on the variant you can get the Kona in 2-wheel drive or 4-wheel drive. The N-line being the sportier version gets the 1.6-litre T-GDI engine with 4-wheel drive along with what Hyundai call "Steering tuning that matches the car's character" which probably means it'll be easier to topple over if this is your first car. Hyundai say that there will also be an all-electric option of the new Kona which will be unveiled soon.
Price and Availability
The 2021 Kona has been designed keeping the European market in focus, as the previous Kona was more successful there than anywhere else. However, it is still likely that the new Kona will be brought to India. Currently, Hyundai offers the electric-only version of Kona in India which starts at INR 23.76 Lacs. Expect the facelift to be priced a tad higher.