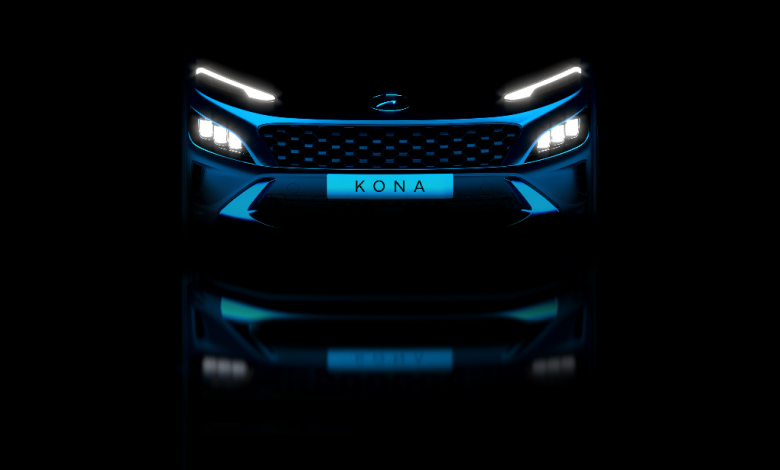 The Hyundai Tucson has been the SUV of choice for many families for decades now, but it's never quite been all that interesting to look at. And as a result, it has never quite struck the attention of the youth or actually, anyone looking for something that is more than just a people carrier. There have been numerous rumours, third-party renders and some leaks out of South Korea for a while now. But now Hyundai has finally given us a taste of what the new 2021 Tucson looks like, and boy does it look exciting.
The front gets a new arrangement which makes it look like the grill spreads out and pinches to the sides as it morphs into the daytime running lights. At first glance, it all looks like one large unit, which gives the impression that the grill itself is quite large and daunting, in-keeping with modern trends of ever-growing grills. The headlights seem to be located just under the DRLs which help this large SUV give a sleek and powerful look without being overly bulbous.
From what is visible in the pictures side features a chrome strip that follows the A-pillar down the roof and finally forms the shape of the C-pillar, giving the roof itself a floating look. not much is visible of the side panels, but the Alloys have a distinct and futuristic design, with chunky and asymmetrical spokes which goes well with the overall look of the SUV.
The back end features sharp taillights that look like fangs, two on either side, connected through a single lightbar. reminiscent of the 80s trend brought back recently brought back by Porsche and Audi. There is a rear spoiler, which probably houses the rear wiper as it is not visible, and also holds an integrated third brake light. There is a shark fin antenna mounted on the roof with body-coloured roof rails. The rear bumper incorporates a skid plate, stop lamps, and some faux air vents (because carmakers never can really get enough of faux air vents, do they?)
Hyundai has also released a render of its interior, and it looks futuristic, to say the least. it seems to have a dual-level dashboard design, with a large 10.25inch screen mounted on the upper dash and the centre console. The console itself seems to have a rather minimalist, clean look with buttons for the gear selector. The driver also gets a large digital display in the gauge cluster and a fresh new design for the steering wheel.
The 2021 Tucson will be available in a long-wheelbase version for markets like China, the United States and India, whereas the standard version will be available in the European Markets and the Middle East. However, no word on the engine specifications has been given by Hyundai, these details are to be announced on September 15, 2020.