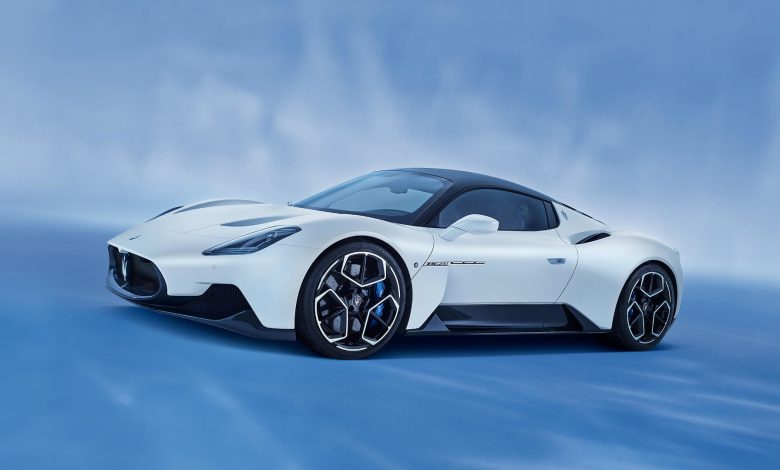 Even if you're not a petrol head, you've probably heard about Maserati, mainly through pop culture references and mentions in Jay-Z lyrics. Despite such popularity, the once legendary Italian car manufacturer hasn't really been turning many heads lately. "Why," you ask? Well for one Maserati hasn't really been adapting well to the 21st century.
You talk to anyone who has owned a Maserati and you won't be able to get through two complete sentences before they start talking about its numerous quality and reliability issues. Then, there's the brand's dissolving legacy, which has turned the once ultra-desirable carmaker to one, that makes okayish crossovers and overpriced sedans. That also includes a Grand Tourer that seems to be fitted with a transmission from the stone-age.
However, Maserati hasn't really given up completely on the Italian Dream and in fact, might have something to revive its legacy as the brand you'd like to have a poster of in your bedroom wall.
This is the new 2021 Maserati MC20. Clearly borrowing from the name of a legendary MC12 track car, the car indeed seems quite impressive on paper. And yes, it looks like this time, folks at Maserati are in with the times.
Maserati makes some gorgeous cars, no doubt, and the MC20 is no different. It's stylish without being overstyled. It's got presence, without being too daunting, and bulbous. It's got a kind of clean, but utilitarian look to it, with no fake vents and unsightly lines, the kind that makes you stop and look at it for a moment before you get in. Oh, and did I tell you it has scissor doors?
To power this beautiful beast, Maserati has given it two power trains. The first one is a Twin-combustion Twin-Turbo 3.0 litre "Nettuno" V6 producing 621 horsepower and 729Nm of torque mated to an 8-speed dual-clutch transmission, which basically means you'll be able to do 0-62mph in a mere 2.9 seconds and reach up to 201mph. The Engine has been developed completely in-house using clever F1 tech and the carbon fibre monocoque means the entire car has the power to weight ratio of just 2.3kg per hp, which is better than the competition. In fact, the entire car weighs only 1500kg, needless to say, it's going to be quick around a track. The other powertrain option is all-electric, and though Maserati has not revealed any details about the battery size and charging, it does promise that the MC20 will do 0-62mph in 2.8 seconds, a top speed of 193mph, and a range of 201 miles in Europe.
The interior seems to be rather up-scale in the MC20, especially when compared to other Maseratis, with a lot of trim in carbon fibre complemented by Alcantara and stitched leather. The MC20 comes standard with a 10.3inch infotainment system with the new Maserati Intelligent Assistant (MIA), as well as a 10.3-inch digital instrument cluster.
Maserati seems to have knocked the ball out of the park with this one, especially with the price which is expected to start somewhere between USD 195,000 and USD 210,000. And if this baby is anything like the way Maserati tells us, this is going to be one hell of a car. The king isn't dead, long live the king!