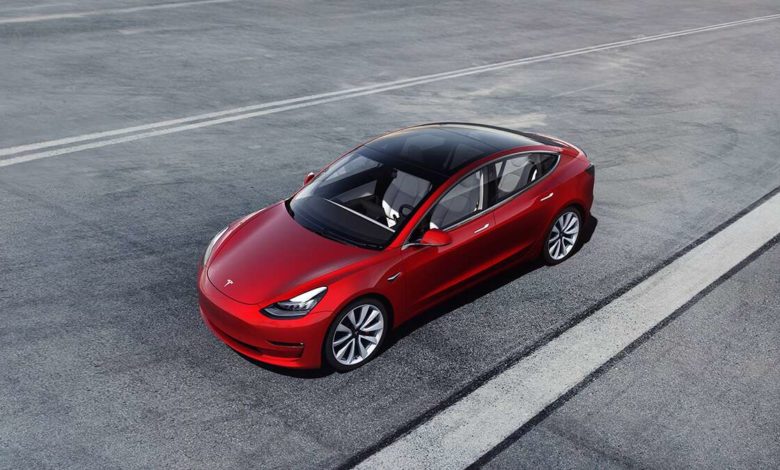 It is no news that Tesla has pioneered the Mass-Produced practical Electric Vehicle segment, and by Practical, I mean an EV that you could actually consider to replace your gas-powered car. But lately, the automaker has been facing some serious competition from both automotive giants and companies just breaking ground, so it comes as no surprise that according to rumours, Tesla is giving the Model 3 a sort of mid-life refresh.
It is rumoured that Tesla may introduce several changes to the Model 3, including a new centre console, steering wheel, addition of a heat pump, and more.
According to a known leaker, Tesla isn't updating its best-selling vehicle to match the technology currently available on the Model Y, which was launched just last year. Though Older, The Model 3 is not exactly old, it was launched in 2017, with volume deliveries starting only in 2018, however, considering the competition, it comes as no surprise, and a no brainer actually, to update the car with better technology.
According to the leak the changes coming to the Made-in-China Model 3 are:
New steering wheel
Center Console 2.0
New headlights and taillights
Powered trunk gate
Chrome delete
Octovalve and heat pump
New windows with double panes
It is speculated that these changes will also be coming to Tesla's Model 3 Vehicles manufactured at the Fremont Factory.
Though rumours, they can't exactly be ridiculed considering that Tesla recently updated the front-trunk, rumoured to be in anticipation for the installation of its new Octovalve and Heat pump, which was first introduced in the Model Y. At the time, it was also rumoured to update Model 3's headlights and add a powered trunk gate.
Chrome delete is also known to have made it's way to the model 3 update plans that Tesla has already submitted to the Chinese authorities.
Tesla has been known to first introduce changes to Model 3 vehicles produced in China before introducing the same changes to Model 3 vehicles built in the US. Perhaps, the updates to the Model 3 would come in a similar fashion.