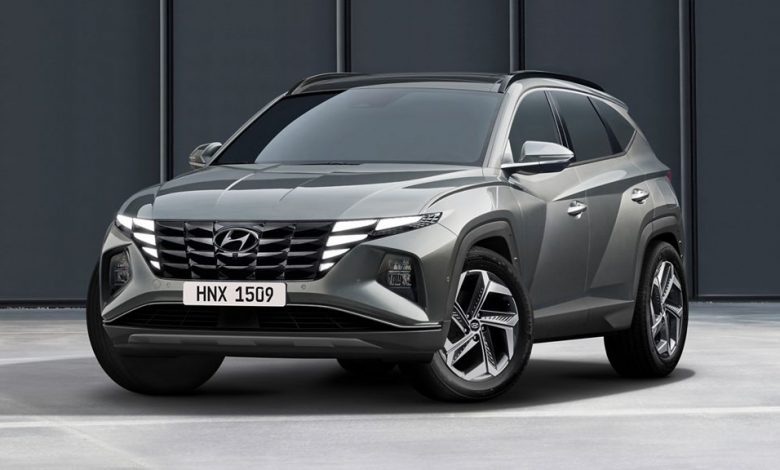 The Hyundai Tucson has always been the SUV you get when you want a sensible and practical vehicle that isn't necessarily too showy and shouty and does a good enough job of getting your six kids to soccer practice and back. And can be used on the occasional family camping trip on a weekend, when your husband isn't on a "business trip" with his secretary.
So, the Tucson has always looked rather understated, with fairly restrained looks that would age well, and help keep the car it's resale value. However, that's changed with the reveal of the new Tucson due for the 2021 model year.
The gradual flooding of the SUV space with new models and carmakers trying to capitalise on the high-riding trend has meant that the market share of the Tucson has been shrinking and shrinking. You see, a little while ago, you only had a few SUVs that were properly stable on the road, and could be used as safe and sensible family vehicles. But now, you have SUVs that will outrun a 911 in a quarter-mile race, SUVs the size of flats in Brooklyn, SUVs that will massage your bottom and wake you up with a cup of coffee if you're feeling drowsy, and the list of different SUVs goes on. It is then no surprise that Hyundai now has way more competitors than ever before. And it is also no surprise that Hyundai are now fighting back.
The weapon of choice is the new 2021 Tucson, and it is radical. it's a got head-turning LED arrangement that morphs into the shape of the grill, an aggressive bumper with separate housings for the Headlights and the Body panels, seems to be the work of a Modern Art Sculptor, especially on the side, with what the Hyundai designers call "parametric dynamics" (whatever that means). The back end has a sleek design as well, with Taillights shaped like the fangs of a big cat, connected by a light bar. The new Tucson is without a doubt, something you can't just glance over. It demands your attention, this car, and you may hate it or like it, but you can't ignore it.
The interior of the Tucson is rather simplistic and clean, with the upper dash swooping around the driver and co-driver as it's line continues on the door. There is also an ambient lighting feature that gives you a choice of 36 colours to choose from, and ten levels of brightness. There is a vertically stacked, dual 10.25-inch touch screen in the middle, which means there are no fussy buttons. There is also a hoodless digital gauge cluster, and a multi-air ventilation system.
The 2021 Tucson continues to be a 5-seater, though there will be two Wheelbase options, the larger one offering more cabin space. The SUV's second-row seats will feature fold-and-dive functionality for "optimized reconfiguration capability" between passengers and cargo.
The 2021 Hyundai Tucson, depending on the market,i will offer a 1.6-litre, four-cylinder turbo-petrol which will put out 180hp and 265Nm of torque, a 2.5-litre four-cylinder petrol which will put out 190hp and 247Nm of torque and a 2.0-litre turbo-diesel which will grumble out 186hp and 417Nm of torque. The hybrid model has the 1.6-litre T-GDI engine mated to an electric motor, which together make 230hp and 350Nm of torque. There has been no word on the Battery only range of the Hybrid Model yet.
The 1.6 litre is mated to a 7-speed dual-clutch automatic, while the 2.5-litre petrol and 2.0-litre diesel are mated to an 8-speed auto. Hyundai will also offer the Tucson with its HTRAC all-wheel-drive system which will offer various traction modes for offroading (it is an SUV after all).