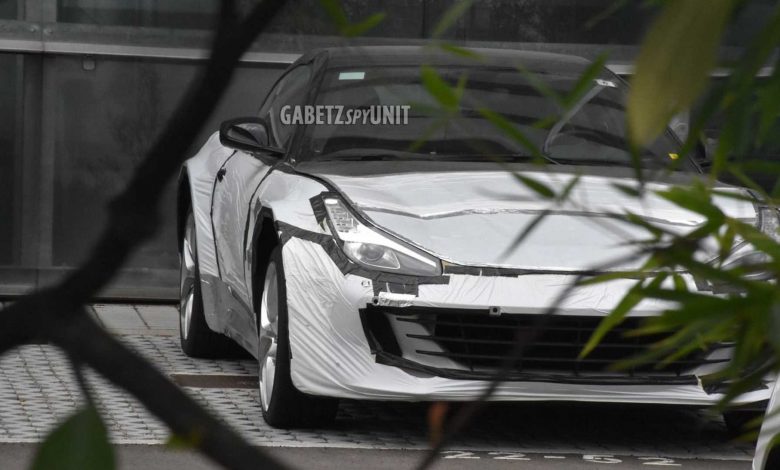 SUVs are all the craze in the automotive world these days, well that's not news. And just about every carmaker is trying to get a piece of that large SUV cake, including some companies that have never made an SUV before, including some really high-end luxury car makers like Lamborghini, Aston Martin, Bentley and more.
Quite predictably then, late last year Ferrari announced that they would be coming out with an SUV called the Purosangue ( I wonder if any car has a name more difficult to pronounce, really) in the year 2022.
Now, when you've got a brand with such heritage like Ferrari building something different from their usual line of things, interest is imminent, in fact, we've just encountered a rather fresh batch of spy pictures of the SUV, well most probably of the SUV.
What you see in the pictures taken by Spy Photographer Walter Vayr is what looks like a GTC4Lusso body, but it looks like it's on stilts. The likely reason why that is so, is that is an early GTC4Lusso based test mule version of the Purosangue, rather than a new GTC4Lusso. You see, the Lusso was axed by Ferrari which basically meant that the Purosangue would replace the Lusso as the new "Family man's Ferrari" in the Italian Manufacturer's lineup.
Another thing to note is the presence of Beefier wheel arches for both the front and rear axles which spell more S-U-V than F-F-F (Failed Four-seater Ferrari).
It's gonna be a while before a Production model is displayed, most likely towards the end of 2022, as previewed by Ferrari's 2018-2022 roadmap.
The Ferrari SUV is expected to be powered by a 6 or 8 cylinder engine coupled with electric motors in a Hybrid setup. Considering Ferrari's love for V12s, there might also be a high-powered version of the car with the same.
The price is expected to be somewhere around the $3,50,000 mark when it goes on sale, so you might as well start saving now if you want to buy one.