Auto Business
Electric
News
Porsche bets big on 3D printing, starts printing its upcoming EV parts
They are already using the printers to make EV parts. Crickey!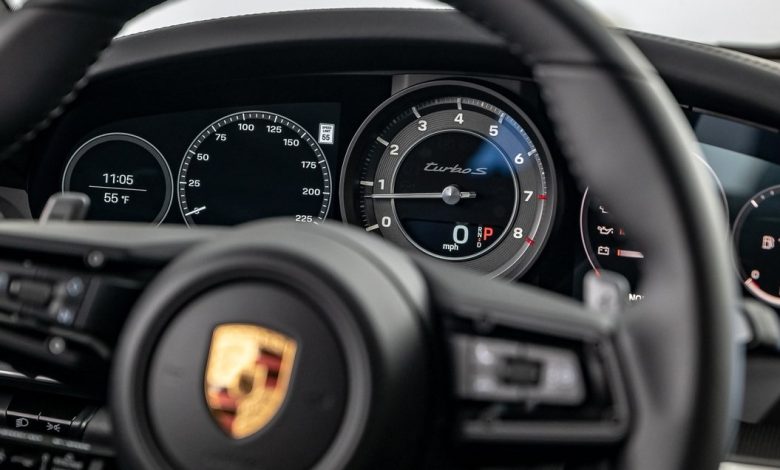 It's as if the electric cars weren't innovative enough, the brilliant minds at Stuttgart have now found a way to produce parts for its electric vehicles using the 3D printing technology.
Porsche is all-in for the 3D printing, by the looks of it. It is already making parts for its inventory of classic car using, what the German car-maker likes to call it, "Additive Laser Fusion Process", and has successfully tested 3D printed seats and pistons; both have offered significant improvements over their regular cousins.
It has managed to print a complete housing for an electric-drive unit. Parts involved in this process are mainly for the electric-drive components and hardware. Using this state-of-the-art applied science, they've concluded that this honeycomb-like aluminum housing has resulted in the complete unit to be a 100-percent (you heard it right) stiffer, 10-percent lighter, and still, much more compact than a conventionally cast part. Hear, hear!
To continue, this tech has allowed for the entire electric-drive housing to be redesigned, including overall shape, weight, and rigidity. Porsche claims that with the help of 3D printing, additional assembly work is eliminated, and the drastic increase in part quality is a bonus.
But, how does it work?
Porsche's printers can use a special alloy powder that when heated up, becomes a lightweight metal material. The printer goes layer-by-layer, carefully placing the melting material around in a circular fashion until the part is a whole. Each layer is melted atop one another. In doing so, the lightweight metal powder instantly bonds to the previous layer creating a virtually natural hunk of metal, except this, the material is much stronger than a cast piece. Porsche's engineers have researched certain patterns to use when printing each layer of material to make them physically stronger and more resistant to flexing.
An add-on to the list of benefits is that due to the integration of the gearbox heat exchanger with optimized heat transmission, it is now much easier to cool down the entire electric-drive unit, which, quite obviously, Porsche says is a basic requirement to increase performance.
The unit is mapped-out in such a manner that it can be used only the front-axle of an EV and has passed Porsche's many quality control tests. However, with the current tech that is available, it can only be built in limited numbers. Though, if Porsche is correct with the time this saves, and the quality that it massively improves, we could potentially see other manufacturers too, using the same tech in years to come. An expensive technology, but given the right time, the rest of the industry may do the same.