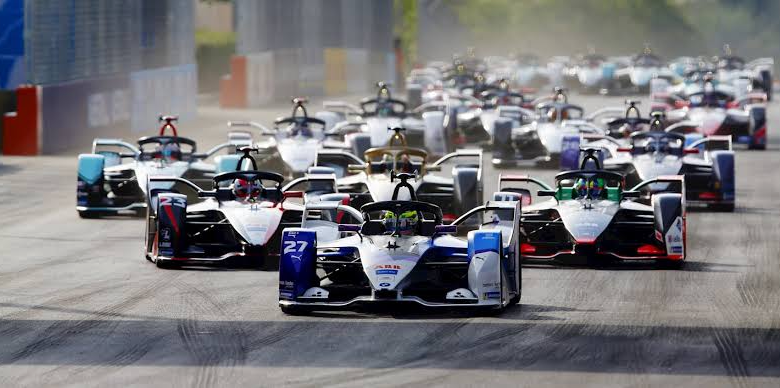 That move could see them enter the all-electric racing series when it enters its 2022/23 season. That's when the Gen3 cars make their debut. Slick timing, Woking!
McLaren's 'Applied' division has been FE's battery-supplier for quite some time now, although that changes when the Gen3 cars are made public with Williams Advanced Engineering taking over the role of McLaren's, and in turn, handing out the historic team a get-out-of-jail-free card with which McLaren Racing now stands a chance to enter its team in the series.
"Signing an option" to enter the series has guaranteed them a place on the grid, should Zak Brown, CEO, McLaren Racing & Team feel it is the need-of-the-hour. Moreover, with both, Audi & BMW set to leave the series after the end of this season, the space for McLaren to race has never seemed so empty, and opportunistic.
Man-of-the-moment, Mr. Zak has said: "We've been closely observing Formula E for some time and monitoring the series' progress and future direction. The opportunity to take an option on an entry, together with the completion of the McLaren Applied supplier contract with the FIA at the end of Gen 2, gives us the necessary time to decide if Formula E is right for McLaren as a future competition platform."
FE CEO Jamie Reigle commented on this move: "It's a vote of confidence in the championship. They're going to do some work and evaluation on that over the coming months and then make a decision. If we can go from the option stage to full confirmation, I think that would be very exciting."
Formula E's co-founder and chairman Alejandro Agag also said: "McLaren Racing securing an option to join the Formula E grid from Gen3 is testament to the ongoing impact of our sport. With some of the most famous names in motorsport already competing in Formula E, we are thrilled that McLaren Racing has decided to examine a potential entry to Formula E."
Brown's move to "sign an option" comes after it was decided that the Gen3 cars will have a 120kg reduced in the car weight, with a power boost up-to 350kW, equivalent to 470bhp, running the headlines.
It is important to mention here that apart from Formula 1, McLaren has been increasing its involvement in other series as well, including a couple of entries for the Indy 500 with Fernando Alonso, before joining hands with Arrow Schmidt Peterson Motorsports for a full-time 'career' that commenced last year.
We have to wait for some time before we get any confirmation about whether we are going to see a 'Papaya-Orange' livery on an FE car or not. Tick-tock!