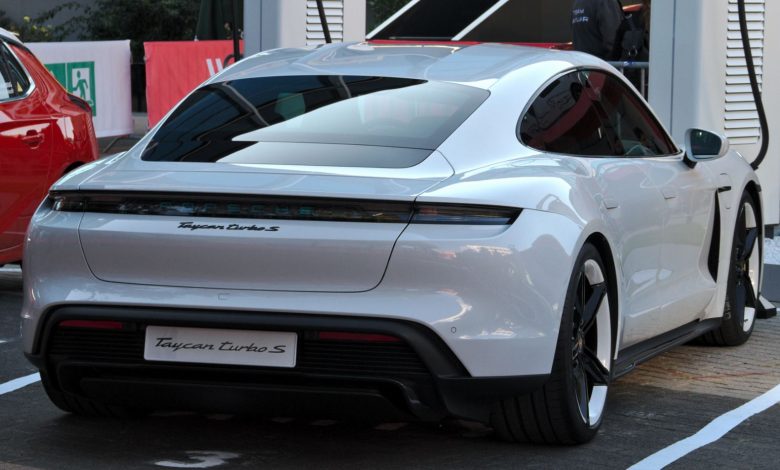 2020 wasn't a good year, by all means. This has now become the tag-line of every post, hasn't it? But then again, it is the harsh truth. Although for Porsche, not really!
A global-pandemic couldn't stop those who were determined enough to welcome a Porsche (or two) in their lives, last year. The carmaker from Stuttgart has released its global sales of 2020 and it is everything nice.
Porsche's worldwide deliveries (new, of course) stood at 2,72,162 vehicles, marginally, well, three-percent lower than the target set in the year before – 2,80,800 in 2019. "The coronavirus crisis posed a great challenge from spring 2020 onwards. Nevertheless, we were able to keep deliveries comparatively stable for the year as a whole," said Detlev von Platen, Porsche's Executive Board Member for Sales and Marketing.
In the US alone, Porsche sent out 57,294, brand-new vehicles last year, only 6.9% lower than what it managed in 2019. The biggest-success story for the marque was Taycan, and it showed that in the EV's sales figure. A total of 20,015 all-electric sedans were sold in 2020, despite the six-week production shutdown, coming at a time when the production rates were increasing to meet its demand.
To get a better understanding of the Taycan's impressive sales figure, a total of 21,784 units of the 718 Boxter and Cayman were handed out to its buyers last year, Now, we can only imagine as to what figure would the Taycan had achieved if it wasn't for the pandemic and the production shutdown.
There was no stopping the icon, 911 either, as it ended the year with flying colors. Not really. Though it did manage to please 34,328 owners. The Cayenne was one car, or an SUV, that saw the highest, biggest, what-not demand as nearing the end of the year, it sold a hefty 92,860 units. Safe to say, people, are loving them SUVs!
Away from North America, the total European deliveries stood at 80,892 units, a hefty 9% decrease from 2019. In its hometown, Porsche sold 26,152 vehicles, down from 31,658 units. Although China, the Asia-Pacific, Africa, and Middle-East markets saw an increase in the delivery figures. China's figures were up by 3%, while all the other regions made way for a combined increase of 4%.
As far as this year is concerned, Porsche is sticking with its plans which made them record a big number in sales when the other manufacturers were shutting down entirely. Some new models for Taycan, like the Taycan Cross Turismo, and for the 911 range, are also expected to be revealed this year, among others.