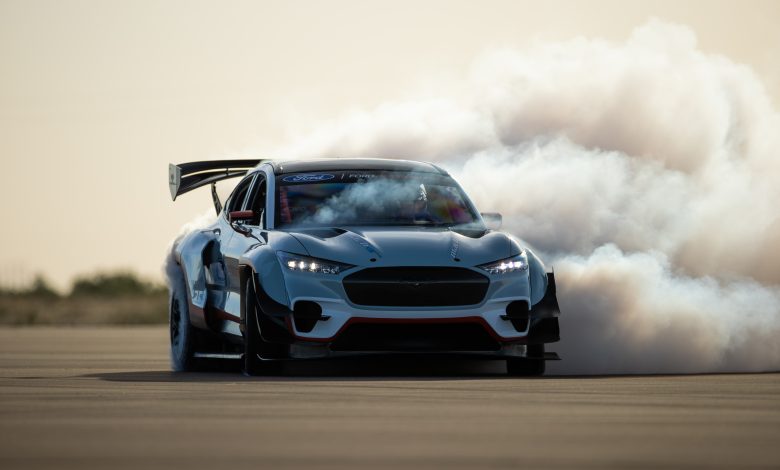 The Ford Mustang Mach-E – probably the most important milestone for the American giant by a mile in recent history. Not only is it the automaker's first-ever fully-electric vehicle, but it also inherits the infamous badge and a 'pony car' heritage. And considering all of that, it is safe to say that the Mach-E does have some gigantic expectations from everybody involved.
To ensure that every Mustang Mach-E delivered is brand-new, Ford is voluntarily delaying the deliveries as it does not want to take any chances when it comes to quality and customer satisfaction. Take some notes, Tesla.
"As part of our commitment to delivering high-quality vehicles, we are conducting additional quality checks on several hundred Mustang Mach-E models built before dealer shipments started last month. We want to ensure they meet the quality our customers expect and deserve," a company spokeswoman said.
"We notified affected customers (several hundred in the US and Canada) that they may receive their Mustang Mach-E on different timing than previously discussed," she said. "The team is working to expedite these vehicles, and we hope that customers receive them ahead of targeted dates, providing there are no COVID-19-related transportation delays." Hitting the soft-spot in humans with your care, we say.
As of now, few units have already been delivered to their owners on schedule. The Mach-E is built at a plant in Mexico from the ground-up, although they are not yet in dealership lots; one can only pre-order it for the time being.
Deliveries too are taking place only in North America for now, as the global deliveries are set to commence at a later date. One can expect many angry customers from this move however, it's all for the greater good. Henry Ford must be proud.
It is essential to understand that this move comes after Ford managed to goof up the deliveries of its Explorer and Lincoln Aviator when both the SUVs suffered massive quality issues in 2019, after which both, the dealerships and buyers, showed their anger. Don't rush into production, we suggest. Got it, Tesla?
The 2021 F-150 is another vehicle that is following Mach-E's footsteps as it is also undergoing additional quality checks before it reaches the showroom floors. There are reports of thousands of F-150s being currently stockpiled near the Detroit Metro airport.
Ford Motor Company's new CEO, Jim Farley, has vehicle quality at the top of his priority list hence, the delays. Although if by delaying the cars, it means better satisfaction and top-notch quality, this should be mandatory in the entire automotive industry!