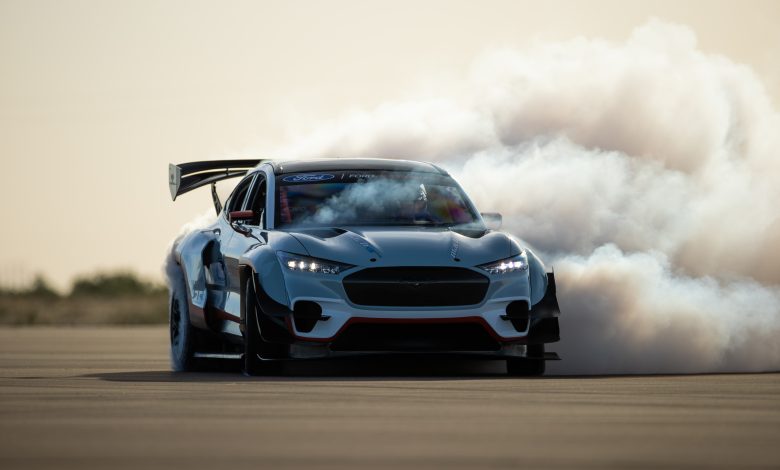 "Change is the only constant", said many philosophers. In the automotive industry, a change can either take a minute or a year. For the Ford Motor Company, the change has arrived, it seems. Readers, do place a tissue in your hands for this is going to be an emotional one.
A new report from Autoline Daily claims that arguably the most famous sports car to have ever existed (not the Camaro or the Corvette) will take on a new challenge to become the flag-bearer of zero emissions and thus, will follow the Mach-E's tyre-treads by going fully electric.
The production of a Mustang minus the 4-cyl EcoBoost or the infamous V8 will probably begin in December 2028 making it a 2029 model. Weird.
It is believed that the next Mustang will carry the batteries and electric motors, instead of the ICEs from the word go. Production takes place at Ford's Flat Rock Assembly in Michigan where the current, sixth-gen model is being assembled.
The sixth-gen Mustang which has been around for nearly six years now will now have to run for almost 13-14 years until its EV counterpart is revealed. Although the next-gen, the S650 (not the Maybach) model is rumored to arrive before the all-electric Mustang, and it shan't be too different from the current-gen on sale when it reaches the dealerships as a 2022-2023 model. Nothing is official at this point, though.
A lot could change between now and the year 2028. However, Ford seems to be fully-committed to an all-electric Mustang. Though by the looks of it, for the sixth-gen Mustang to continue to sell for another 6-7 years is highly unlikely and so, Ford has to launch another generation of the pony car, even if it isn't the EV Mustang.
Ford has already shown the world its idea of a Mustang with electric power in the form of a Cobra Jet 1400 (one-off prototype) and a Lithium EV concept, confirming its intentions to remove the ICE altogether, and giving people the only choice of buying a Mustang albeit an all-electric one.
Imagine how much torque it will have. It should then beat the Dodge Demon in the Burnout Challenge, what say?