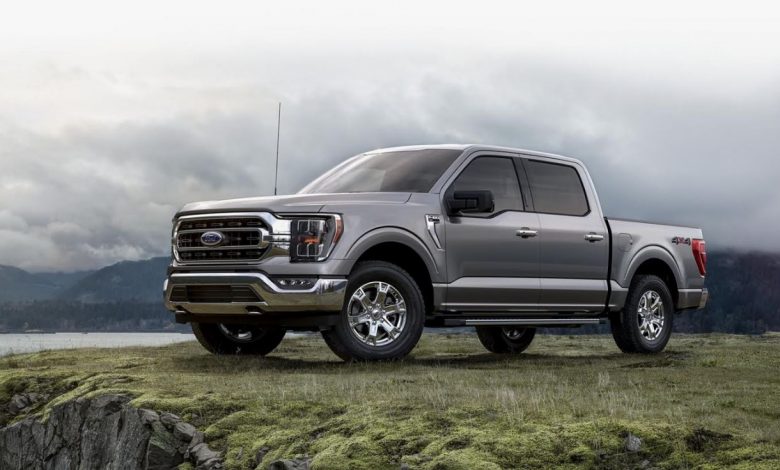 The standard, 2021 version of the F-150 is already on sale, indirectly hinting at the 2021 version of its hotter-sibling, the F-150 Raptor. Prototypes of the Raptor have been spotted for well over a year with Ford confirming that what we see on the roads is what the world gets. Now, Car and Driver has confirmed that the debut will be made on February 3, 2021. Yippee!
Ram, with its 1500 TRX pick-up, has been repeatedly mocking the F-150 Raptor for having a mere 450hp twin-turbo V6. Ooh, they did not! Ford now has some answers, and pretty big ones this time.
Come February 3, 2021, Ford will reveal the 2021 F-150 Raptor, with probably an upgraded twin-turbo 3.5L V6 churning out 450hp, with a 10-speed automatic transmission to drive the wheels. Along with that, Ford is also expected to bring a 3.5L V6 hybrid powertrain, known as PowerBoost. However, things only get serious and fast from now-on.
The Mustang Shelby GT500's mammoth 5.2L supercharged V8 making somewhere upwards of 700hp, is rumored to go under the hood of an even-extreme version of the Raptor, dubbed the Raptor R, when it too, is revealed on the same date as the 'regular' Raptor. Crying are you, Ram?
The 2021 model of the pick-up truck will also sport a change in form of a coil-spring rear suspension as opposed to the leaf-spring setups previously. The Raptor is expected to have 35-inch all-terrain rubber, wider fenders, the infamous "Ford" grille when compared with the standard F-150.
Things in the Raptor R world will look substantially different as it might be home to an even more aggressive grille, fenders, wheels, and exterior graphics. One could also see additional accessories available from Ford like a spare tire carrier and rock rails. Get ready to be scared!
The world will know more about the 2021 Ford F-150 Raptor and Raptor R on February 3, and they should arrive by the end of this year to make the battle for off-road supremacy a little more interesting. Our verdict – it's going to be a beast!