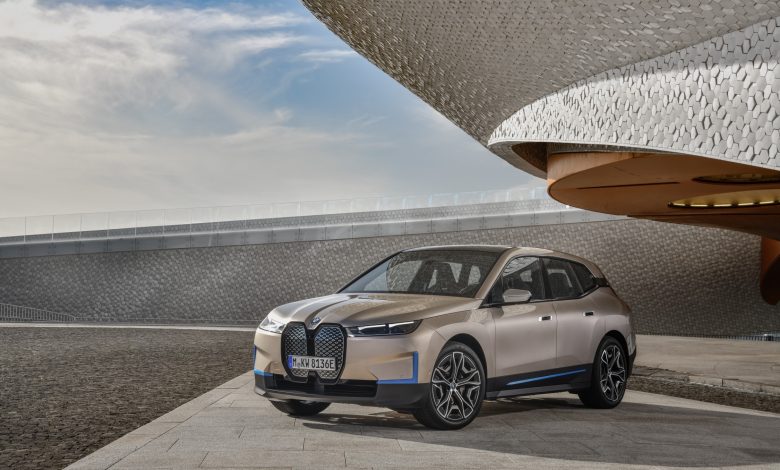 These EVs aren't on sale for now, obviously, but are in various stages, from concept to production. However, some of them may never be charged. Or launched.
Aspark Owl (was expected to be launched in the late-2020)
Remember Aspark? A Japanese EV maker with the potential to challenge the likes of a Lotus Evija or a Pininfarina Battista with its Owl? Rings a bell? Either way, the hypercar was supposed to be launched late last year but owing to we-all-know-what, it was postponed. However, the EV is up for grabs, now. Only 50 units will be made, though.
The Owl produces 1984hp from its four electric motors, with a 64.0 kWh lithium-ion battery pack that comes with a promise of 280 miles in driving range. Claimed top speed is 249mph so it's fast, and expensive too, as one Owl would cost you $3.2 million.
Audi e-tron GT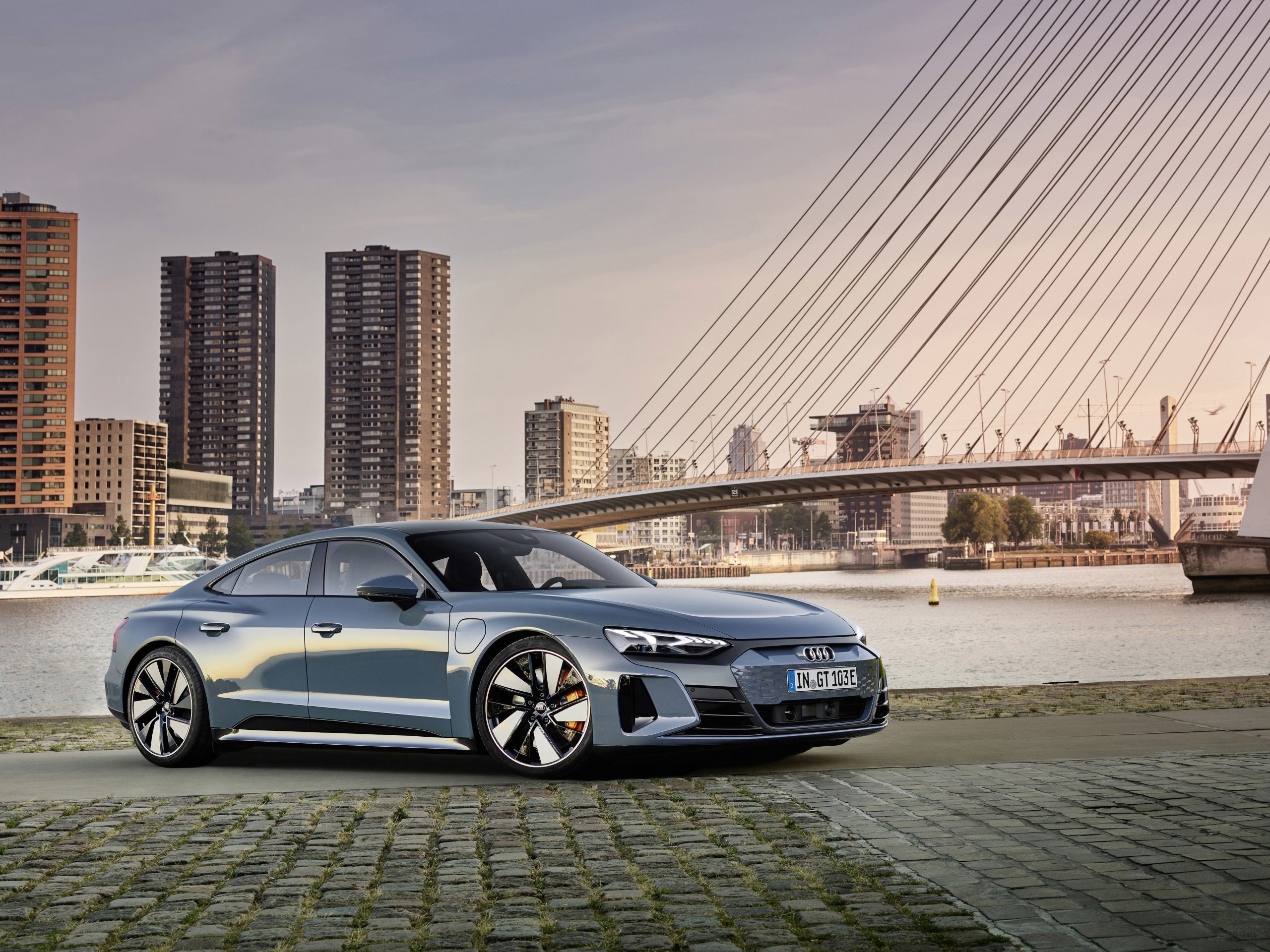 Boy did this global-pandemic screw up almost every carmaker's plan!
The e-tron GT, which shares its underpinnings with the Porsche Taycan, was set to be given a green light for its production at the end of 2020. However, with everything that was going on, it was pushed to early-2021, at the very least and it made its debut a few days back.
A 96kWh battery, capable of going 248 miles on a full charge, along with 350kW rapid charging and twin-electric motors producing the digits of 637bhp is what is expected out of the car when it arrives at some point this year. Has a top speed of 149mph. Slow.
Audi Q4 e-tron (expected this year; 2021)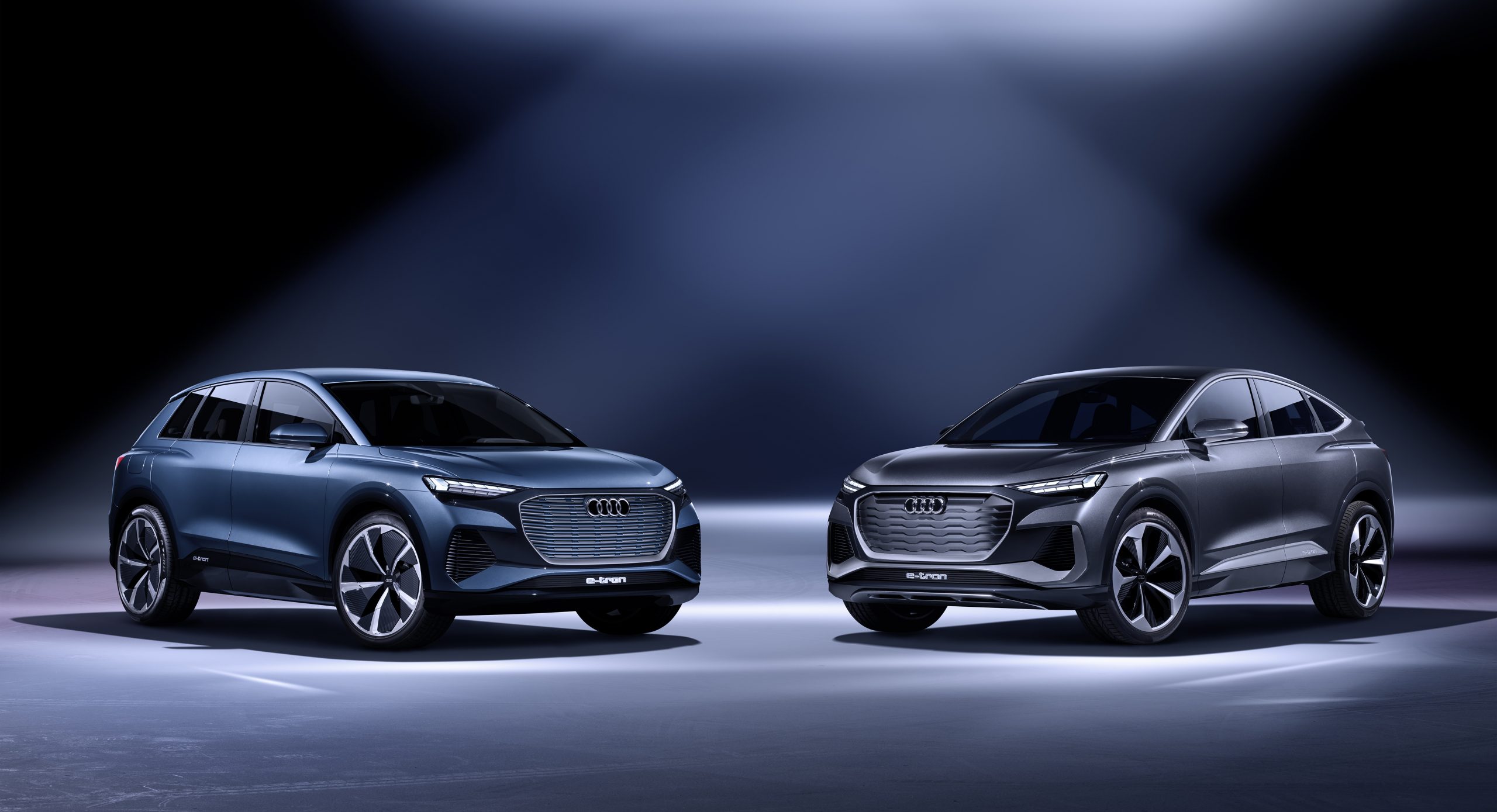 The all-electric SUV will slot in between the Q3 & Q5 in size. Like many of the other upcoming EVs from the Volkswagen Group, this too will use the oh-so-dependent MEB platform. Twin-motors will power this SUV, with Quattro, of course, and will produce nearly 300bhp.
Lexus' UX300e (mid-2021)
The first all-electric from the marque will see the UX300e being built on the UX compact crossover. A front-mounted motor will produce 200bhp, while the energy comes from a 54.3kWh battery pack good for a 196mile-range. It will reach 0-62mph in 7.5sec, and has a governed top speed of 100mph.
BMW i4 (expected late-2021)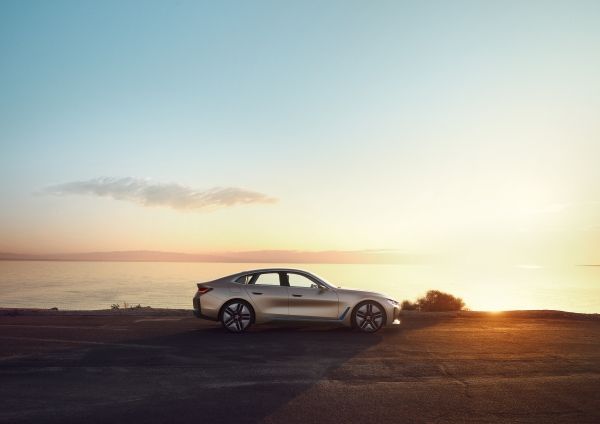 After the launch of i8 and i3, the German automaker is gearing up for the production of its next car of the said series, the i4. It will be similar to the 4 Series Gran Coupe and will have 523hp, along with an 80.0kWh battery-pack. Production will begin this year.
BMW iNext (expected year-of-arrival – 2023)
iNext is BMW's hugely-important project as it is supposed to become the flagship of its "i" range of EVs. BMW says it will have a range of over 400 miles with Level 3 autonomous driving characteristics.
BMW iX3 (deliveries to begin in mid-2021)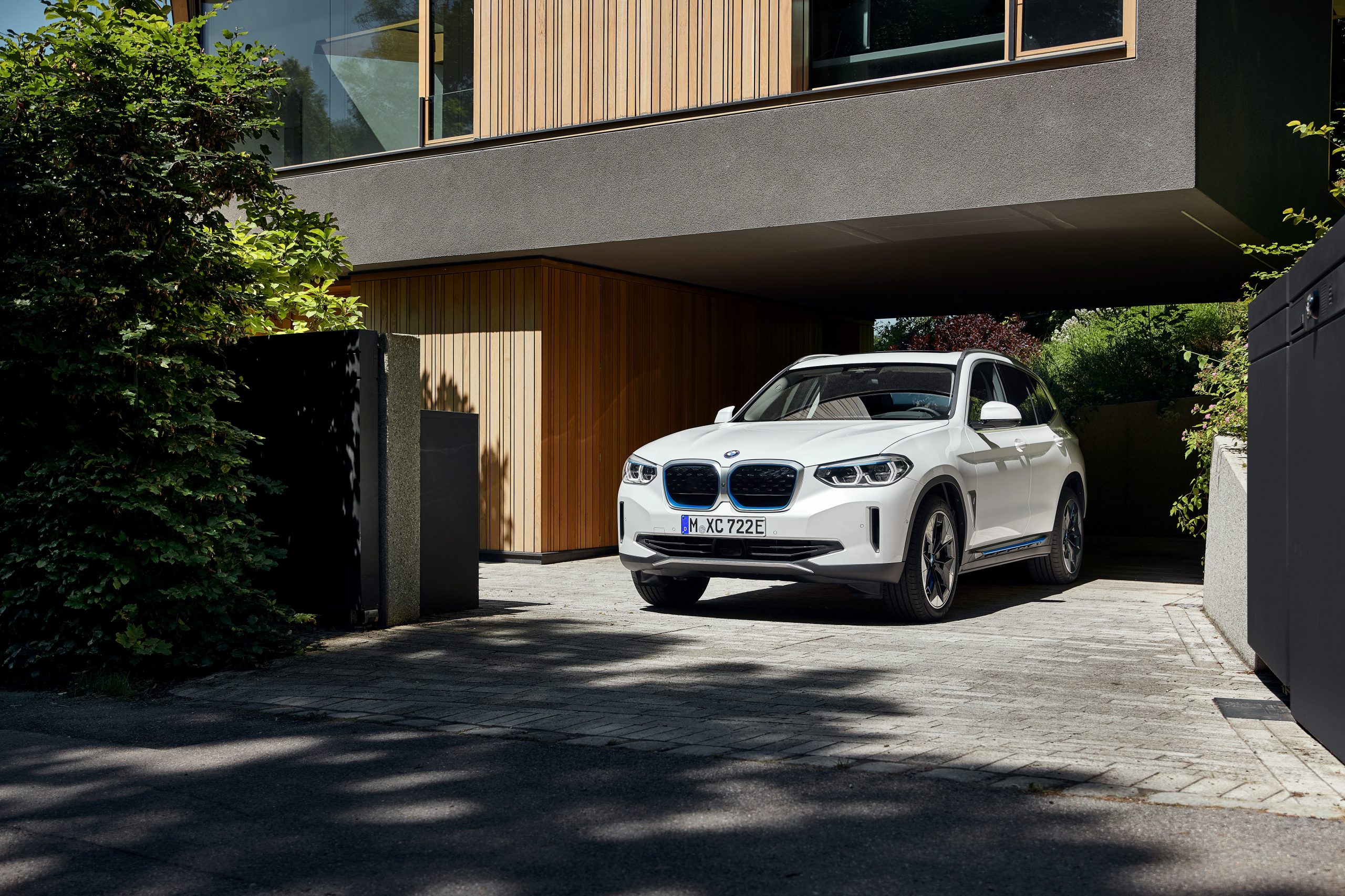 An all-electric version of the 'regular' X3, the iX3 made its debut in mid-2020 with an all-new rear-wheel-drive powertrain consisting of a single electric motor. Since it's an electric version of the X3, it closely resembles the petrol-powered SUV. Fair-enough.
The iX3 will be the carmaker's second pure-electric car. The motor will churn out 282bhp, will have an 80kWh battery, and a WLTP-certified range of 285 miles.
Chevrolet Electric Pickup (expected by 2025 or sooner)
Chevy is late to join the EV club. Their EV pickup is supposed to be going into production before 2025, and it will be different than the upcoming GMC Hummer EV. By the pictures, it might be based on the Silverado. The truck may also be home to a 200.0kWh battery-pack, twice the amount of those found on the Tesla(s), meaning it should at least go 300 miles on a single charge. Will be intriguing to find out its confirmed specs, though.
Ford F-150 Electric (expected this year)
Nothing about the detailed specs, but it seems Ford is finally listening to itself and hence, launching its most-prestigious pickup's electric version. We sense a Ford v Tesla coming real soon.
Ford Mustang Mach-E (GT variant expected this year)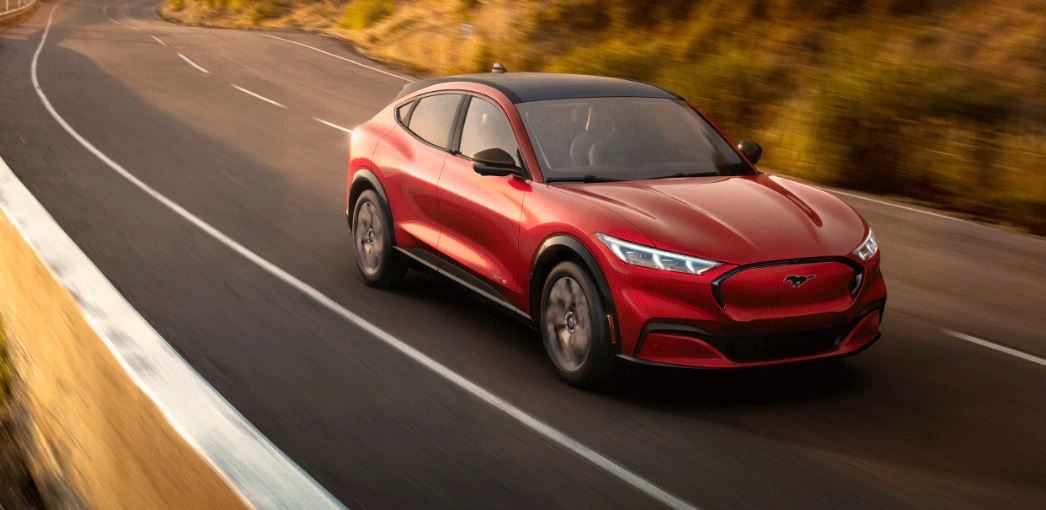 Now, this is a vehicle that had everybody's eyes on it when Ford revealed that this all-electric crossover will join Mustang's lineup. The Mach-E was supposed to be launched last year as a 2021 model and it did just that however, its GT variant, along with a GT Performance Edition, will be available from late summer of 2021, as Ford's website quotes it.
The GT variant will have 480hp on tap, along with a significant increase in the torque, too. Though it will lose out on the range to its other siblings/variants.
GMC Hummer EV (expected this year)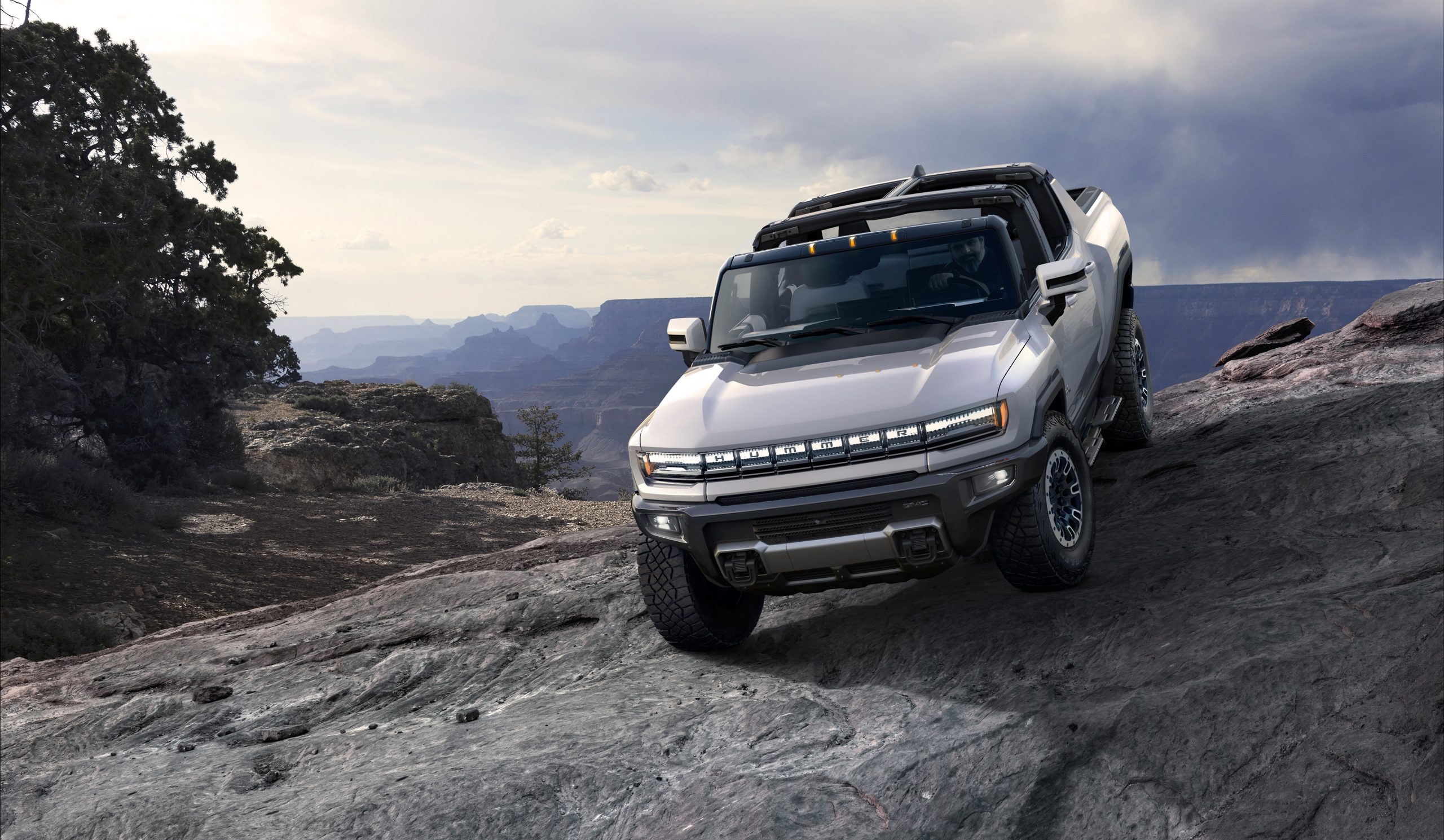 The true talk-of-the-town. GMC's Hummer will undergo a drastic change and will come out in the form of an EV. And an SUV and a Pickup, too. It will be offered in one, two, or even three-motor form, with a promised 1,000hp, and a rather horrendous 11,500lb-ft of torque. Imagine the burnouts!
Jaguar's XJ. EV. (2021)
"It's a Jaaaaaaag." Having quoted Jeremy Clarkson there, let's continue with the list. Another car to face the electrification is Jaguar's flagship, the XJ. The uber-luxurious, and the fast, sedan was supposed to be relaunched as an EV in 2020 but has been postponed to this year.
It will use the same platform, battery, and motors as the i-Pace, but it's a given that it will be much more elegant to look at and sit in.
Lotus Evija (expected to reach the owners by end of this year)
Another hypercar on the list and this one is the most serious one of the lot. So far. So much so, the Evija already sold out its first-year allocation, despite costing £2.04 million each and with the build slots requiring a £250,000 deposit. Crazy numbers.
Talking about crazy numbers, powering the Evija are multiple electric motors delivering all the wheels with the output of 1973bhp, making it more powerful than a Bugatti Chiron, and a Pininfarina Battista. Let that sink in.
Fiat 500 (to go on sale in early-2021)
Don't worry, Fiat hasn't revealed another facelift of its 500 model. However, what they have done is to reveal an all-electric version of the famous model.
Styling is pretty much the same, but underneath, it's different. A bespoke architecture, 117bhp motor, 42kWh lithium-ion battery, range of 199 miles as quoted by WLTP, this 500 is new, yet a legend! It has the Mini Electric and Honda E as its direct competitors.
Mercedes-Benz EQA (estimated to go live this year)
All-electric compact SUV from Mercedes, and a part of the EQ family. Little is known about the SUV's powertrain and specs, but production will have begun late last year.
Mercedes-Benz EQB (launch near 2022)
The EQB will the electric version of the GLB. Simple as that. A 60kWh battery is rumored to power the SUV, with a potential range of around 310 miles.
Mercedes-Benz EQS (arrival later this year)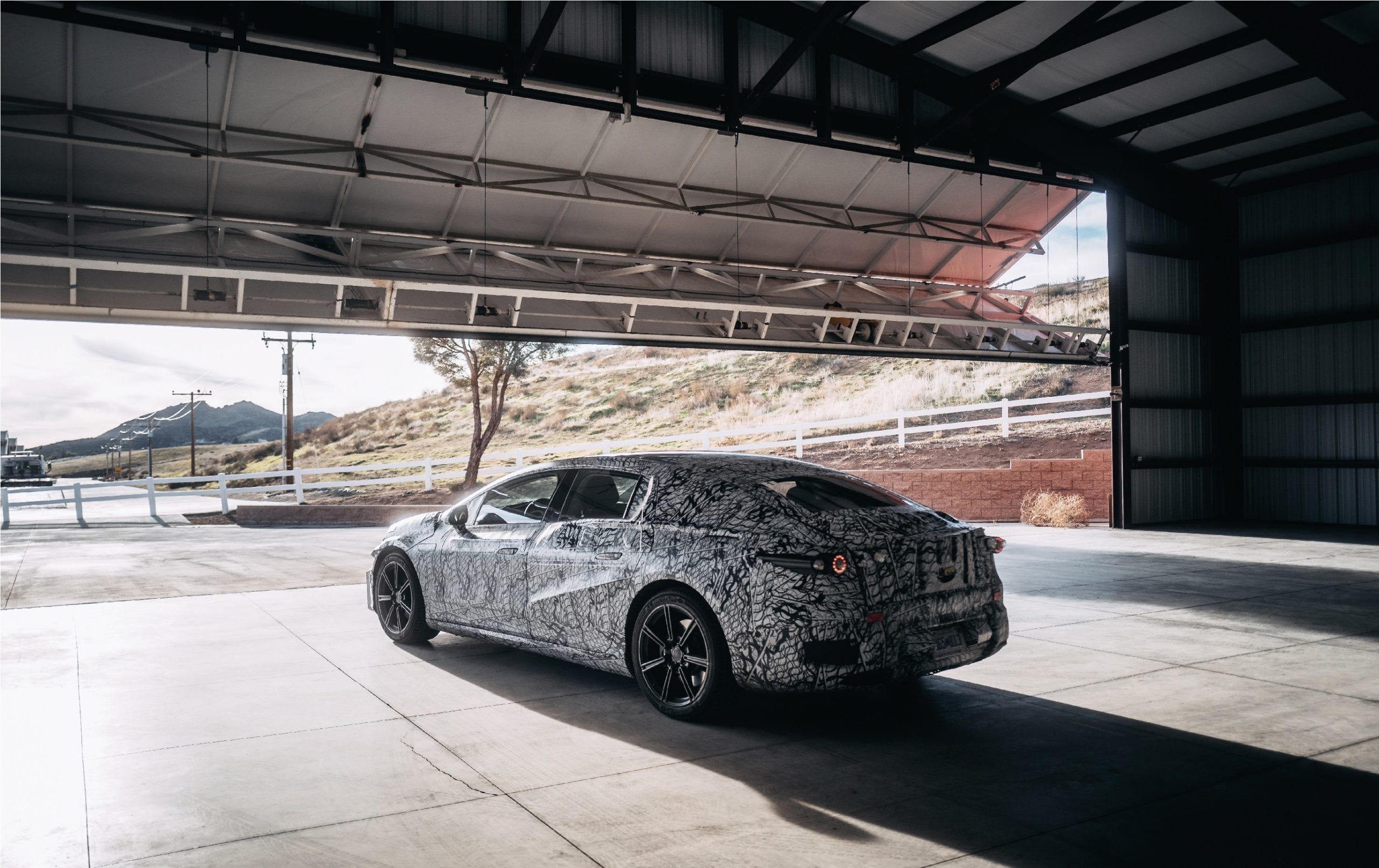 The S-Class of EVs, in every sense. A Daimler Chairman has said the EQS will have a WLTP-verified range of over 435 miles.
Mercedes-Benz G-Class Electric (near 2022)
Daimler CEO has stated the company's plan to build an all-electric version of the mammoth G-Class, although it is suggested that the world will welcome a plug-in-hybrid version of it sooner than the all-electric one.
Nissan Ariya (mid-2021)
The Leaf helped Nissan enter the EV race, but with the Ariya, Nissan hopes to fight with the likes of Tesla Model Y and Volkswagen ID 4.
The SUV will have 389hp in its range-topping performance variant, while the variant with the most range will have 310 miles to offer when it makes its debut. It will have Nissan's semi-autonomous driving system, ProPilot 2.0, and will arrive in Japan first, and then the US and the UK.
Porsche Taycan Cross Turismo (early 2021)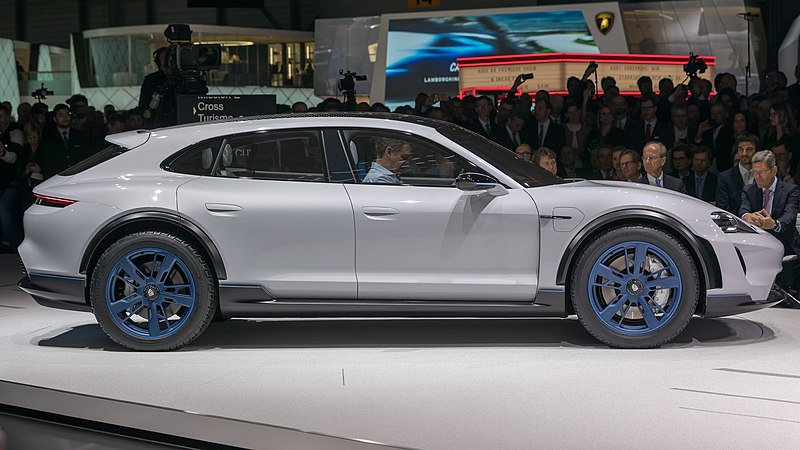 The more practical version of Porsche's first EV will retain the same powertrain options as the saloon meaning it will boast dual-electric motors generating 523bhp in entry-level 4S, 671bhp in Turbo, and 751bhp in the Turbo S variant.
Volkswagen ID 4 (April 2021)
It will be VW's first "global" EV which will use the same MEB platform as its ID 3 younger sibling and will be sold in rear and all-wheel-drive variants. Four different power outputs and two battery capacities will create a line-up of cars, with a range-topping ID 3 GTX performance model to follow soon.
Skoda Enyaq iV (mid-2021)
The Czech automaker's first EV, it will also become the first Skoda to be built on VW's MEB platform. It will reach the showroom floors with different power and battery combinations, along with a flagship vRS performance model.
Being as long as an Octavia, but with almost as much interior space as the Kodiaq, the Enyaq promises up-to 316 miles of range in the rear-driven 80 iV variant, or 285 miles in the all-wheel-drive 80x. The vRS version promises 302bhp and a 0-62mph time of 6.2sec.
Tesla Model S Plaid (production to begin in latter-half of 2021)
Promised by Elon Musk, the Plaid version of the Model S will challenge the Taycan Turbo S for the electric performance saloon crown. It will use three motors to produce nearly 1100bhp and will be capable of 0-60mph in less than 2.0sec. Top speed is expected to be 200mph, with Tesla claiming it to be the most powerful and quickest-accelerating production car in the world. 
Its unveiling made headlines for the refreshed interior with a horizontal scree, that fighter jet inspired and severly impractical steering wheel and the numbers it promised.
We'll wait for the Roadster, Tesla before we make our minds.
Rivian R1T (expected to arrive in 2021)
The R1T is a production-ready truck from American startup Rivian, ready to take the fight to Tesla's Cybertruck. The electric truck comes with standard AWD, the ability to tow up to 11,000 pounds, adjustable air suspension, and Level 3 autonomous-driving capabilities.
The three available battery packs are 105.0, 135.0, and 180.0 kWh, with ranges of 230, 300, and 400 miles, respectively.
Tesla Cybertruck (early 2022)
Let's not get started with how the Cybertruck is designed. It's made of stainless steel and is rugged, and could potentially weigh nearly 4.08 tons in production-spec. Smart move, Tesla?
Single-motor comes with RWD, while both, dual and tri-motor come with AWD. Has up to 500 miles of range (estimated) but all the specs are US-specific only, for the time being.
The aforementioned EVs are chosen based on importance and those who are in demand as of now. If we missed any EV, let us know in the comments!