Auto Business
Motorsport
News
Opinion
4-time Formula 1 World Champion Sebastian Vettel is selling some of his super cars
No, Ferrari didn't make him do it, and nor did Aston Martin.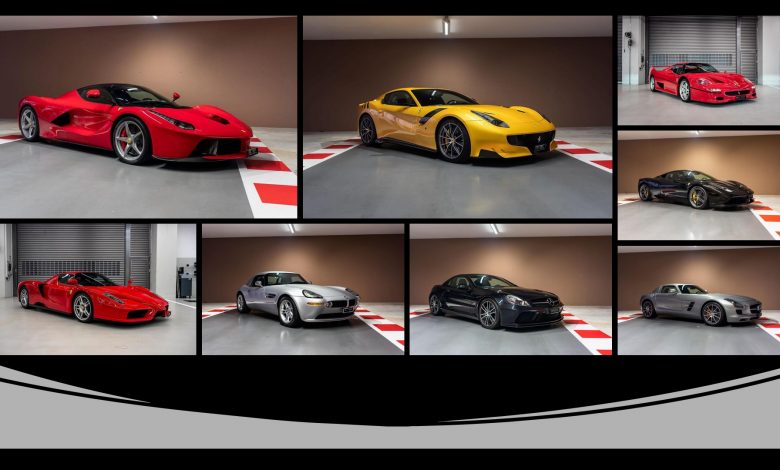 Seb's collection includes a cars from Mercedes, Ferrari (of course), and even a Beamer – shortly put, the collection is breathtaking, to say the least. He's one of the nicest guys in the paddock in today's time, and nobody can even dare to think otherwise. So then, what can that niceness bring? Out of the top of my head, a LOT of money for his cars.
Sebastian is a Formula 1 superstar, and along with that, he gets to drive some *really* powerful and great cars both, on the track and off it, whenever he gets the chance. His collection (more on this later) speaks volumes for his taste, too. However, considering change is inevitable, there does come a time when you no longer feel the need for a car to just sit in your garage. With deep regret, Mr. Vettel has done the same…
The German has decided to let go of his eight exquisite machines via Tom Hartley Junior for reasons best known to him. Should you feel the need to buy one, we inform you beforehand that two of his cars have already been sold out, and although the remaining six are still up for grabs, they are going to cost you a fortune. But, what are these cars that everybody is going gaga over?! We tell you…
First on the list is the one-third of the 'Holy Trinity' – a 2016 

Ferrari LaFerrari

. The 6.3L V12 is finished in the signature Rosso Corsa paint-scheme and classy black interior. To add, Sebastian has a German flag embedded on the dash, with his 'Vettel' logos on the headrests in red. Drool-worthy.

You can argue, but the next car on the list is what made Ferrari possible to challenge for top-honors – the 2004 

Enzo

! Offered for sale with only 1,790km from new. Benefits from a fantastic service history and Ferrari 'Red Book' Classiche certification.

The third Ferrari, correction, the third infamous red Ferrari to be owned by Sebastian Vettel is the rather-controversial 1996

 F50

. Just like the LaFerrari, this too has been sold.

Continuing with Seb's "inclination" towards Ferrari, his limited-run 2016

F12tdf

 is up for grabs for just over a million. To my surprise, it's finished in the signature yellow.

His daily-driver 2015 

458 Speciale

 is finished in black with yellow brake calipers and grey stripes. Man, this man knows how to spec a car! Yours for $485,000.

The next car on the list includes a beast that was gifted to him by the Yas Marina Circuit official after he won the inaugural Abu Dhabi GP in 2009. Care to know which car it was? A 2009 

Mercedes-Benz SL65 AMG Black Series

! Will cost you just over $381,000, though.

Finished in silver is another Mercedes – the uber-sensational 2010 

SLS AMG

 ($242,500).

Lastly, it's the gorgeous 2002

BMW Z2 Roadster

 selling for the same price as the SLS.
So, you ask why is he selling these in the first place? I think he's collecting money for the Ferrari F2004 he's set his sights on. Just a rumor.