Auto Business
Launch
News
Welcome the all new 2022 Mercedes-Benz C-Class
Safe to say, C is the new S. And I can bet the letter C and the word safe didn't appear together in a sentence for a long time.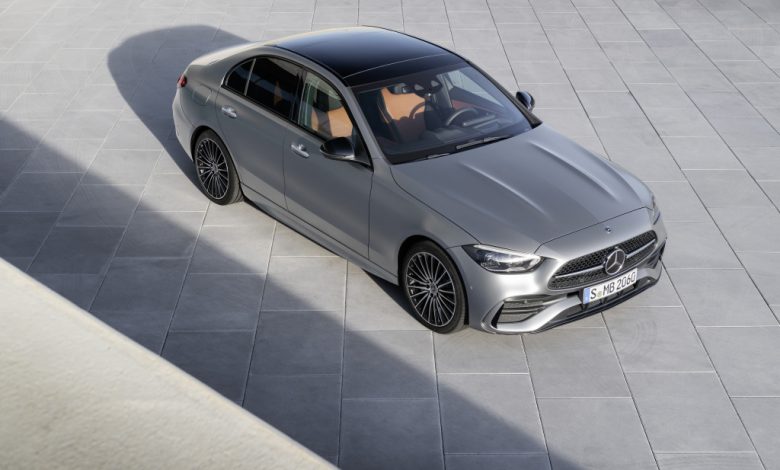 The fourth-gen C-Class has been on sale since 2016, so it was about time Mercedes thought of replacing it with an all-new car, inside-out. With the 2022 fifth-gen model, it has done just that. Here's a concise overview:
What is under the hood?
As noted earlier, the 2022 model of the hugely-successful C-Class will pack a 2.0L turbocharged 4-cyl motor capable of producing 255hp and 295 lb-ft of torque in the C 300 guise. There is now a 48-volt hybrid system attached to the engine to contribute up to an additional 20hp and 148 lb-ft of torque for some short acceleration fun.
Another change on the engine side is that the engine can also be turned off while coasting to ensure reduced fuel consumption. The 9-speed signature AT will send power to the rear wheels only, but the 4Matic all-wheel-drive option is available.
Initially, Mercedes has plans to launch the C-Class in only its C 300 variant, although one can expect some help from AMG in the coming years for more powerful variants. Similarly, a PHEV variant is also on the cards.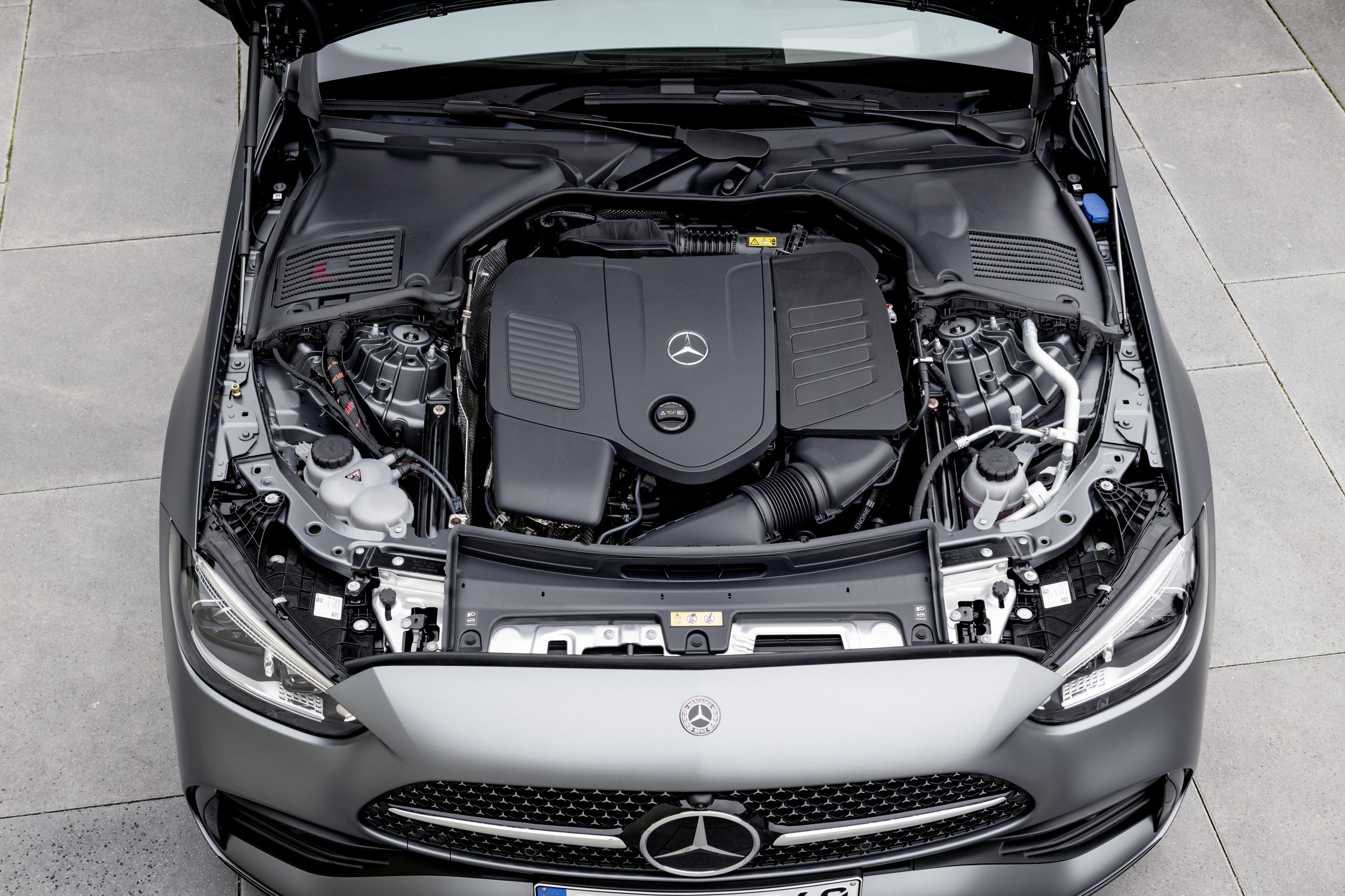 How luxurious does it look on the inside?
For starters, it is a copy of the S-Class, to a large extent. To differentiate, the steering wheel is different to that found in either the E or the S. However, the large vertically-oriented 11.9-inch touchscreen dominates the center of the dash, and, bear with us, is placed an 'integral' 6 degrees closer to the driver for easier operation. Talk about geometry!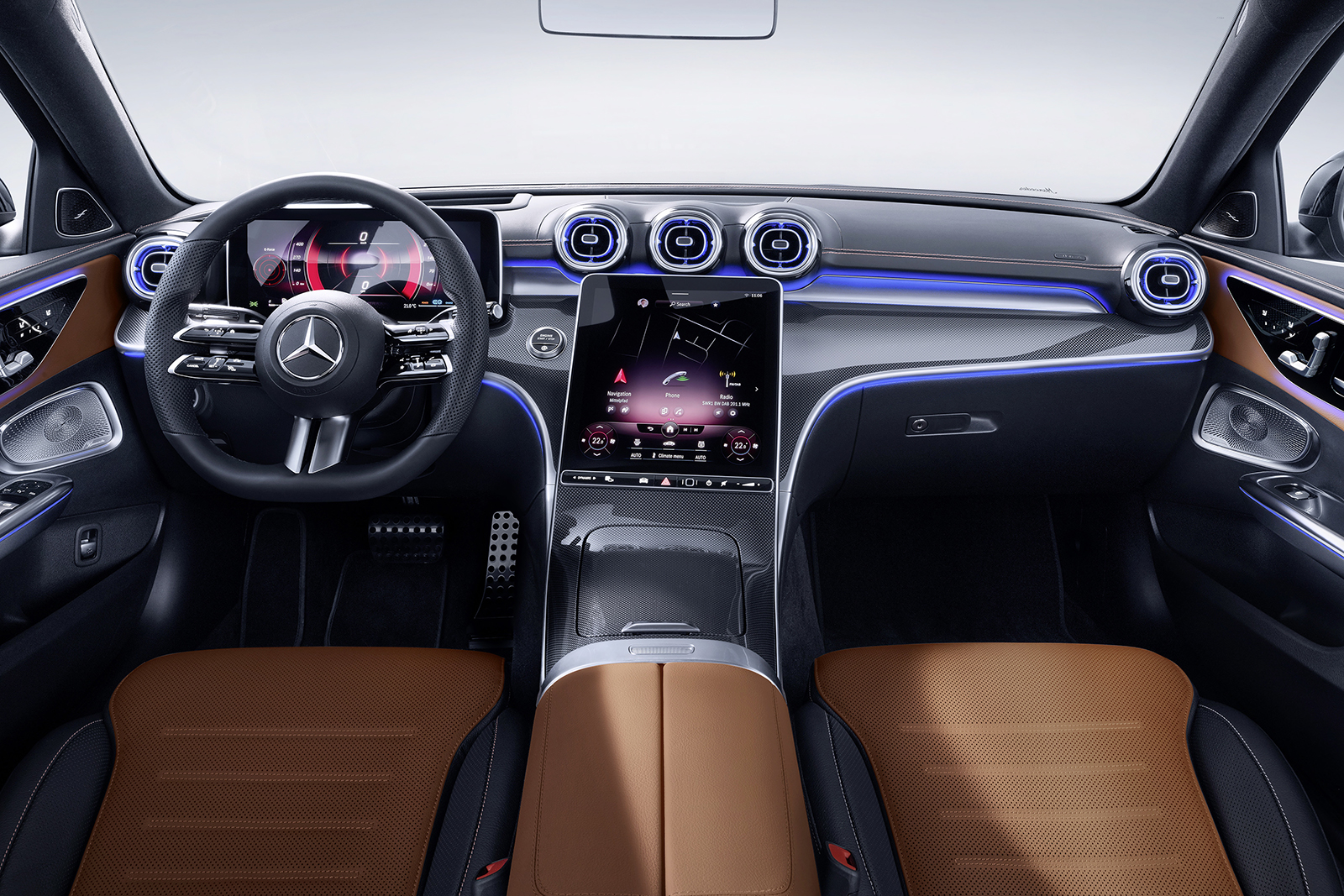 Mercedes says second-row headroom has increased by 0.5 inches, rear knee room is up almost 1.5 inches and there's more shoulder room thanks to a 1.9-inch wider rear track. The cabin looks plusher, richer, and more sophisticated than it has been in recent times. Key additional tech upgrades include fingerprint recognition for enhanced information security – minds are blown!
The striking exterior
The 2022 C-Class is highly influenced by its newest sedan siblings. With a trapezoidal grille and LED headlights wrapped around the front corners, the front-fascia strongly resembles the A-Class and the CLA. Although if you look closely, the side profile is reminiscent of the new S-Class which was a given.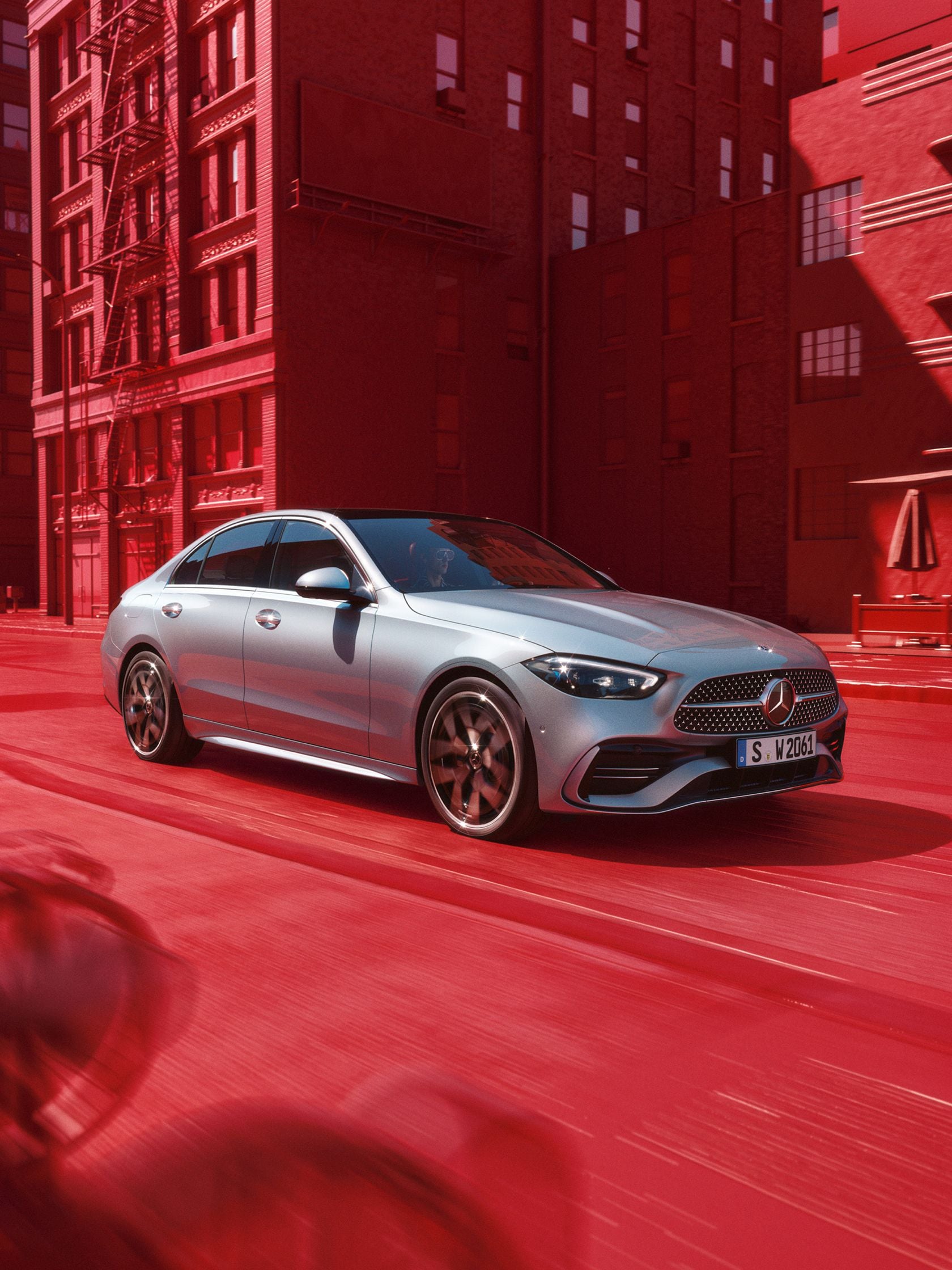 Well then, the C-Class has remained Mercedes' best-selling model over the last 10 years, so it is only sane to think that it will continue to do wonder for the marque, now especially with its S-Class-like characteristics and styling. However, with even Audi and BMW upping their games with the A4 and 3 Series respectively, the race for top-honors could not get tougher.