Auto Business
Launch
Maruti Swift facelift with new K12N Dual-jet motor launched! – Starts at Rs. 5.73 lacs
The new K12N Dual-jet motor produces 89 hp and 113nm of torque.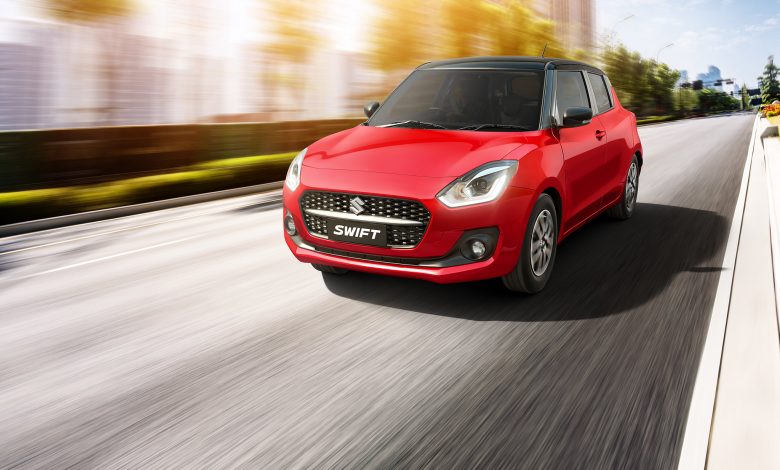 The new and updated Swift has been launched by Maruti Suzuki at a starting price of Rs. 5.73 lacs (ex-showroom). The new Swift is majorly unchanged with minor changes to the front and a new engine. The new front grille is all that's different from the outgoing model. The facelifted Swift has been on sale in many other international markets of Europe, Japan and the likes since last year and has now been launched in India.
Performance
The biggest and the only noteworthy update is the new 1.2 liter K12N Dual-jet petrol engine. This motor produces 89 HP and 113 nm of torque as against the 83 HP of the current gen car. The transmission choices are limited to a 5-speed manual or a 5-speed AMT.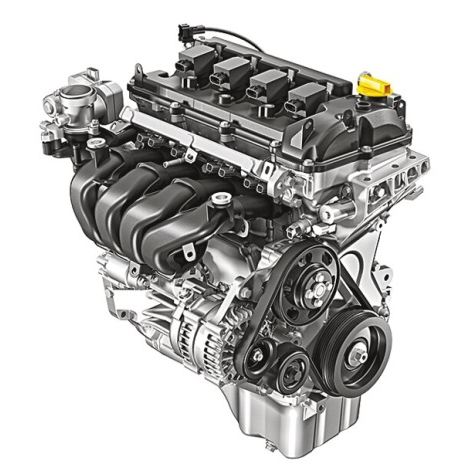 Maruti says "The next Gen K-Series Dual Jet Dual VVT engine comes with Idle Start Stop (ISS) technology for a thrilling experience. The Dual Jet technology (2 injectors per cylinder), coupled with Dual VVT (variable valve timing for both Intake and Exhaust valves) and cooled Exhaust Gas Recirculation (EGR) system result in higher fuel efficiency with lower emissions. This leads to best-in-class fuel efficiency of 23.20 km/l in MT and 23.76 km/l in AGS variants for an unmatched drive."
Exterior
If you look really hard, you'll observe the only change in the exterior is the nose. There's a new honeycomb pattern grille with a thick chrome slat at the center. The current horizontal slat design takes a leave and we aren't gonna miss it! The new grille also means slightly redesigned headlamp housings too. The front bumper also looks redesigned.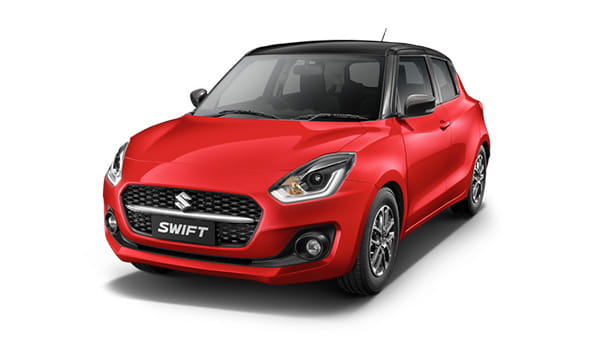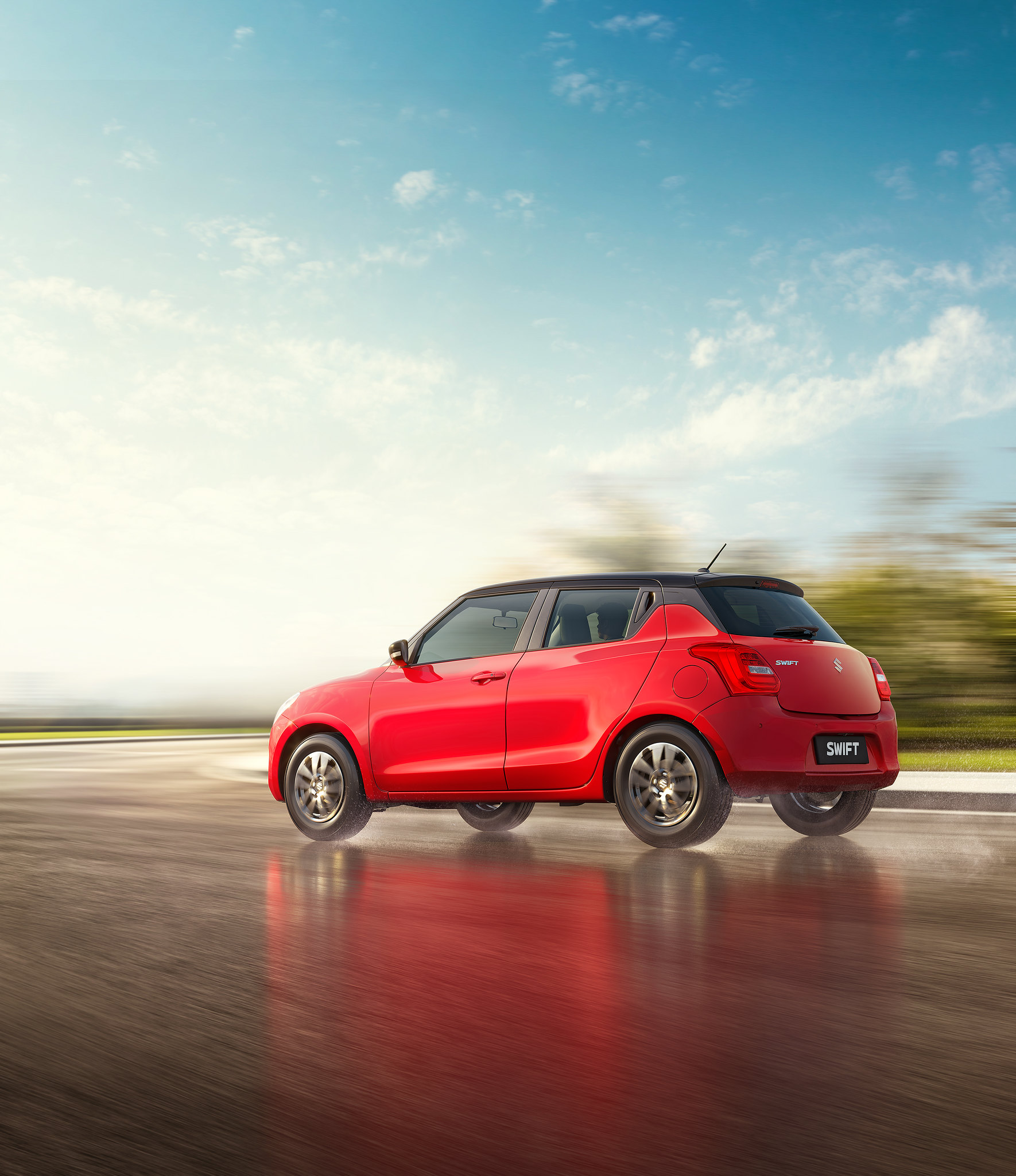 Interior
There's not much different here either. The only noticeable change being silver surrounds/chrome accents near the central console and a  new 10.67cm multi-information colored TFT display giving a "vibrant visual appeal." The 17.78 cm Smartplay Studio infotainment system combines smartphone, vehicle, and cloud-based services to offer a delightful experience.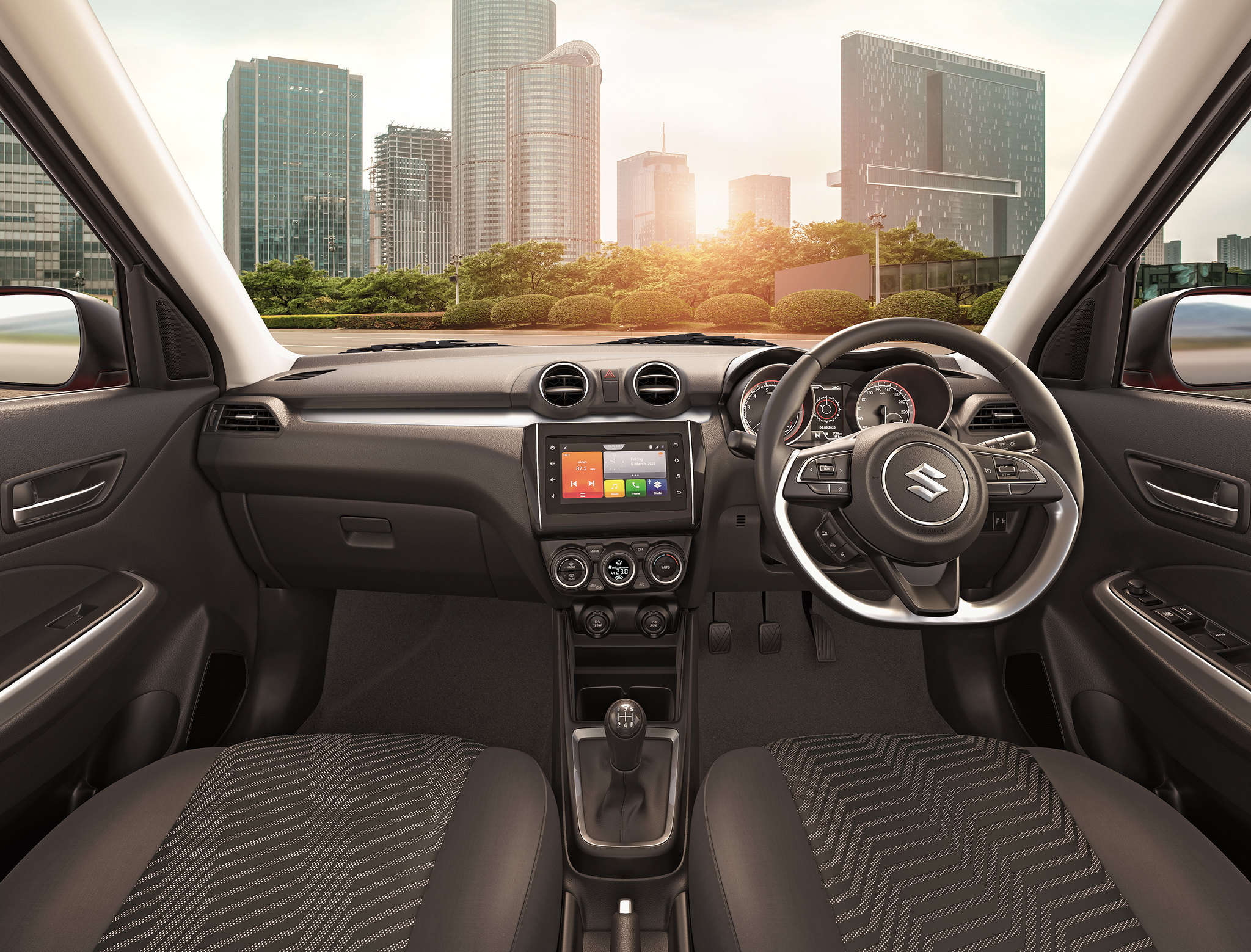 Pricing and safety
The host of features are not the only offerings. There are additional safety features like Electronic Stability Program (ESP) with hill-hold in AGS variants, steering with enhanced return ability mechanism, new bigger sized front and rear brakes, dual airbags, ABS with EBD, Pre-tensioner and force limiter seat belts, driver and co-driver seat belt reminder, ISOFIX and reverse parking sensors with a rear view camera.
The electronic stability program and the hill-hold function in the AGS variants of the new Swift 2021 detect vehicle skid movement and restrain the same. It does not allow the vehicle to roll-back on inclined slopes in stop-start traffic condition.
The only thing of concern is the not so solid built of Maruti cars. With the government and MoRTH paying more and more attention to safety in Indian cars, this should change pretty soon as well. Coming over to pricing, this is where Maruti always shines and outdoes the rivals. This is why Maruti cars sell so much. Whether it is because of cost cutting in quality, built, safety or all three? Well, only time will tell. Here's the pricing for the new Swift: