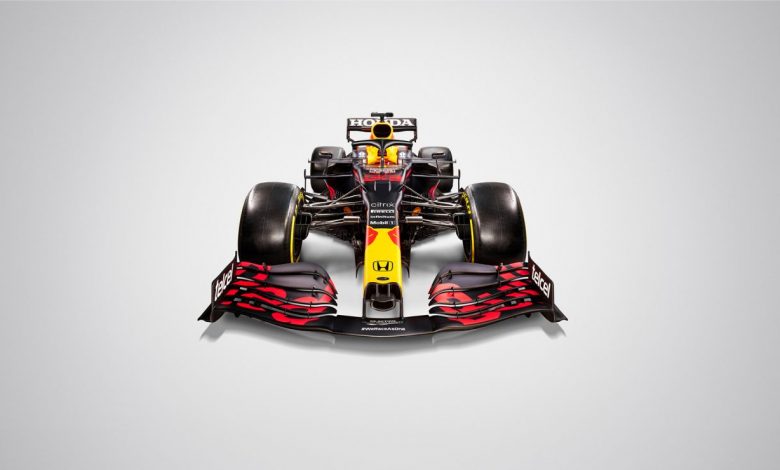 The 2021 F1 World Championship challenger from Red Bull Racing dubbed the "RB16B" provides the Milton Keynes outfit hopes of returning to the top of the leaderboard for the first time since 2013.
As is the case with every new season (for Ferrari at least), this year might just be 'the' year for Red Bull Racing as it not only has the ever-so-young-and-hungry Max Verstappen at the helm but also Sergio Perez, who, as we all know, is now a Grand Prix-winner. And he won it in a Racing Point car. Moreover, with Honda leaving the sport at the end of this season, the determination to do wonders couldn't be any higher.
The RB16B, as hinted at the name, is more based on the 'genes' of the last year's Red Bull – thin nose, the famous rear-wing design. However, with F1's new regulations in place that are subtle yet significant, RBR has made big changes, especially to the sidepods as it bids to overhaul Mercedes.
The question – can Max and Sergio fight with the Silver Arrows when the timing is right?
The RB16 from last year often proved to be unpredictable and so, if Red Bull wishes to end the domination of those in the Silver Arrows, it has to improve drivability and consistency. Well, that only the first set of GPs will tell.
Although it is important to note that only a set of images were made to go live of the RB16B, and with no drivers present in them, there is a chance Red Bull has begun with the "sandbagging" process. In simpler terms, the car that we see right now, may not be exactly similar to the one that we see when the pre-season testing is commenced.
Give Max a Championship-winning car, watch him do his magic. And now they have Sergio Perez, a very competitive force for Max himself, so they definitely have all the right resources. They have proven drivers but, if their cars are as good as they claim, this will be one hell of a season. Although, should Red Bull somehow fail to deliver, well, we all know what shall happen. *cough cough*
With McLaren using a Mercedes engine, Ferrari expected to have a real Ferrari, Mercedes being well, Mercedes and the entry of Aston-Martin with Vettel makes it all the more tough for RedBull and amazingly exciting for us fans. I feel if RedBull focusses more on winning rather than beating Mercedes, they have a real chance. Oh! and they need their drivers to feel more secure.