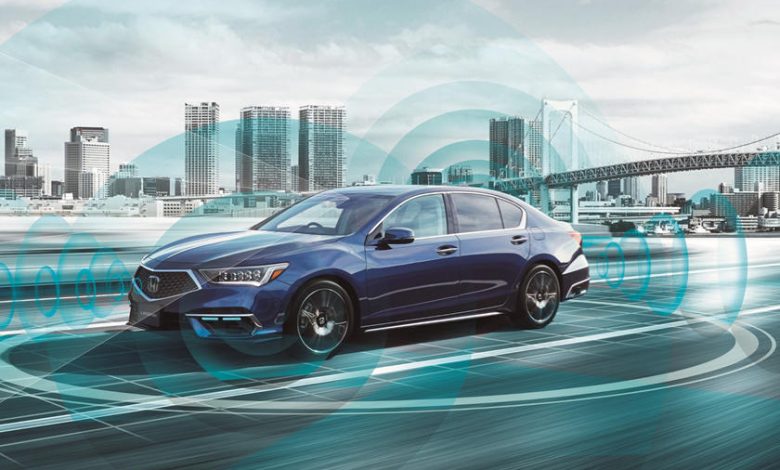 Honda's 'standard' version of its Sensing safety package is already a success, given it includes automatic braking, adaptive cruise control, lane-keeping assist, and traffic sign recognition to name a few. Now, to better it themselves, the Japanese carmaker has launched an advanced version of the package named Honda Sensing Elite.
As of now, the new driving assists can be availed only in Japan for the Honda Legend Hybrid EX, Japan's take on the Acura RLX, but there is a sense that it will come for the overseas market a bit later.
The main highlight of Sensing Elite is a Traffic Jam Pilot function with hand-free Level 3 autonomous driving tech that has the option of taking control of the car in situations such as driving through heavy traffic on highways. Wow.
Furthermore, it also includes functions such as hands-off active lane-change assist, an emergency stop assist that slows down the vehicle if the driver becomes unresponsive to the requests of taking over the control. How are they able to blow everybody's brains out!
This doesn't mean that a driver can relax and read a newspaper as the car will still require a human to control should a situation arise, but even then, this is a massive step taken when we talk about autonomous driving capabilities.
With some help from the data of maps and a global navigation satellite system, the Traffic Jam Pilot feature can detect a car's position and road conditions as sensors on the exterior monitor the said car's surroundings. Moreover, the system can also make accurate decisions and apply the correct amount of acceleration, braking, and steering input accordingly.
Unlike Tesla's take on the full self driving system that is mostly filled with flaws, Honda carried out around 10 million patterns of real-world scenarios and evaluated the technology in its test cars for some 800,000 miles on the highway.
Crazy, huh? The industry is growing so fast, developing at an even faster rate. Although I am a person who thinks that all the levels of autonomous driving capabilities would still be flawed, even if they are deemed a success. What about you? Let us know in the comments below!