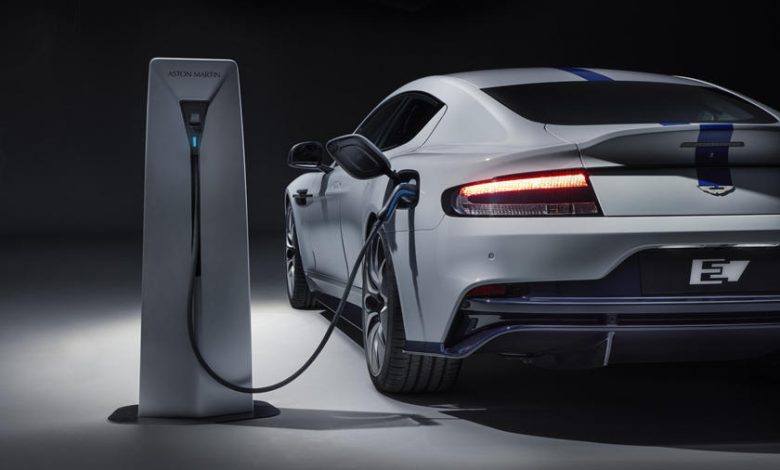 There are two things that are creating all the news in the world of cars. SUVs and Tesla.. I mean EVs. A very common rookie mistake calling EVs as a Tesla because of the sheer number of those out on the roads. Although, there is one very known brand which has been late to both the parties. Aston-Martin.
No doubt Aston-Martin did one banger of a job with the DBX but, they were very late to the party. The car almost revived them but was still not able to provide the money they needed which is when Lawrence Stroll stepped in. In fact, even Mercedes have always seen potential in the brand and they walked the talk by acquiring 20 percent stake in the company.
Aston's financial troubles led them to a Formula 1 team, with a Mercedes engine and a 4-time world champion as a driver. (Both of which are German btw!) If only every company went through this kind of financial troubles. So anyway, this Mercedes partnership has led to Aston Martin's EV plans finally gaining traction.
In an interview with Financial Times, company boss Lawrence Stroll confirmed Aston Martin will build an electric sports car and an electric SUV from 2025.
The sports car will be built in Aston's Gaydon facility in England while the SUV will be built in St. Athan, Wales. Of course the details are scarce but, Stroll is promising "our beautiful body, our suspension, our vehicle dynamics, [and] our bespoke interiors"  will still exist to stand out from the competition. Model names for the electric sports car and SUV are also unconfirmed, but Aston Martin hasn't ruled out using the DB plaque as of yet.
Now while nothing has been confirmed regarding which platforms from Mercedes will underpin these Aston Martin EVs, there is a good chance Merc's EQ branded battery technology will be used. Although, Stroll has also said that Aston Martin is "looking at all options." I doubt they will look at any alternatives considering they have Mercedes resources at disposal.
The UK has imposed a ban on sale of Gasoline and diesel cars from 2030 although Aston-Martin says they will continue producing ICE vehicles even after 2025. They will be embracing electrification this year with the DBX Hybrid but, they say they are way ahead of their competition. Ferrari plans to have an electric car by 2030 while an electric Bentley will be launching around the same time as an electric Aston.