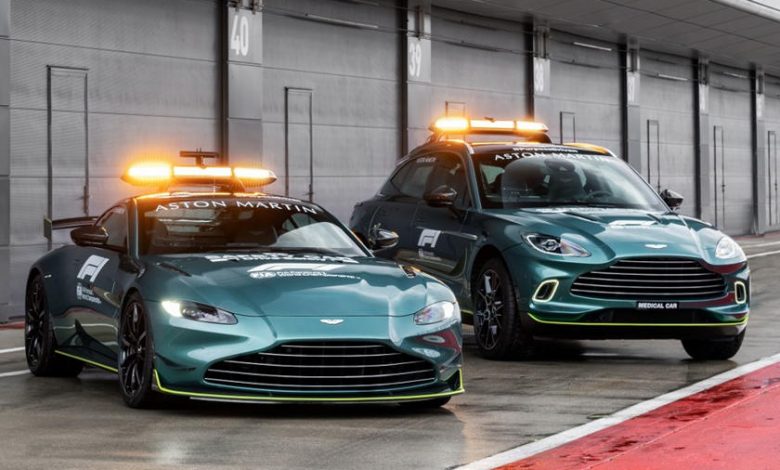 The long-standing partnership between Mercedes-Benz and Aston Martin seems to be working like a charm. The Silver Arrows not only supplies its engine to the Aston Martin F1 team but it now also has some more friends in the pitlane.
Enter the new Safety and Medical Car.
Aston Martin has announced that it will supply the Vantage and DBX models to F1 as the sport's official Safety and Medical Car, respectively. Of course, the GT-R and the C63 S Estate are staying.
As the Safety Car has to be quick, the Vantage has seen a power bump of 24hp, which means the supercar now gives a total output of 528hp. The 4.0L twin-turbo V8 has also been further enhanced to help Bernd Maylander stay ahead of the pack.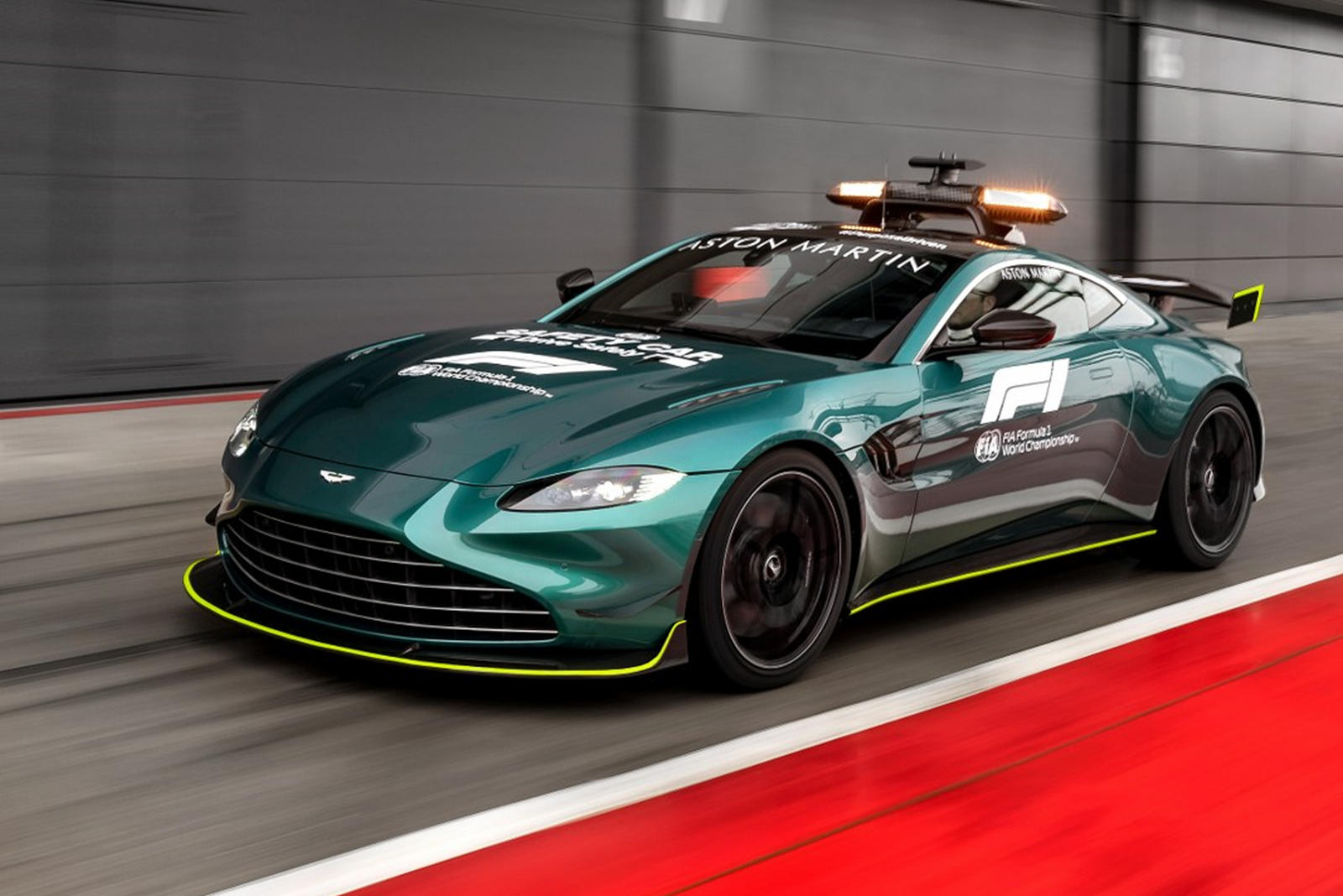 There is now a revised grille, front splitter to help create 343 lbs of downforce at 200 kph, as the front structural stiffness has too improved with even the dampers and steering undergoing an alteration. The Vantage is finished in the signature British Racing Green paint scheme, the same as the F1 team's cars for this year.
An official Safety Car livery and an LED light bar on the roof are applied on the Vantage. Sadly, you won't get these as options when you decide to buy a 'standard' Vantage. On the inside, it has racing seats, a six-point safety harness, two screens that display important information.
Switching to the Medical Car, the DBX is too, finished in the same color as the Vantage, but unlike the supercar, hasn't had a power upgrade, meaning it comes with a 4.L twin-turbo V8 that produces 542hp as standard. However, it has two fire extinguishers, a defibrillator, and a burn-kit to ensure maximum preparation.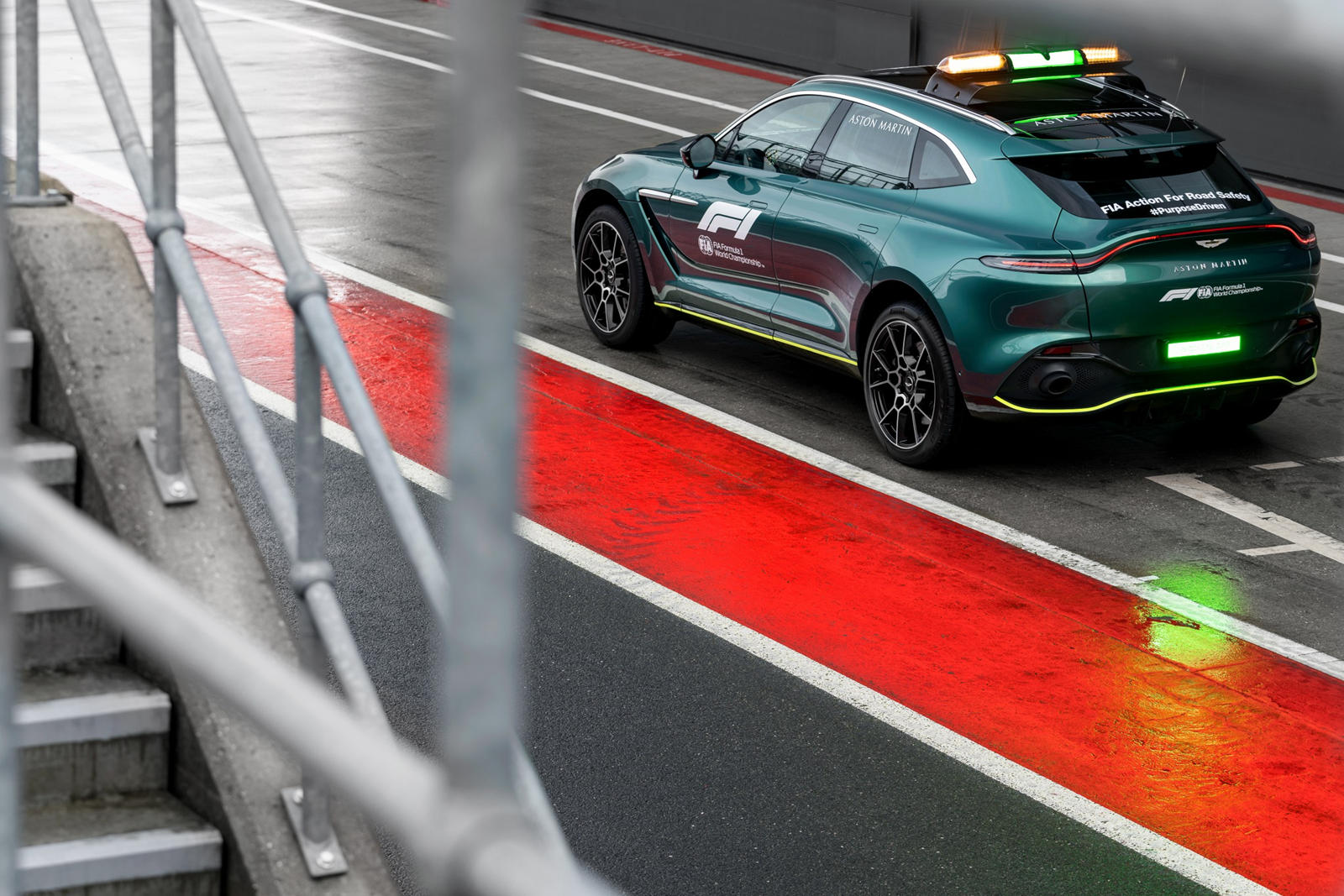 Aston Martin prepared well for this task and tested for nearly 10,000 miles in both of its cars to make sure they are durable. CEO of Aston Martin Lagonda, Tobias Moers, has also described the two vehicles taking on the roles as "a proud moment for us all."
Do you know what this means? Well, an Aston Martin will lead a Grand Prix at some point this year!