Auto Business
News
2022 Mercedes-Benz AMG SL Roadster will have a 4-MATIC 4×4 system
A 4x4 AMG Roadster! I am sold.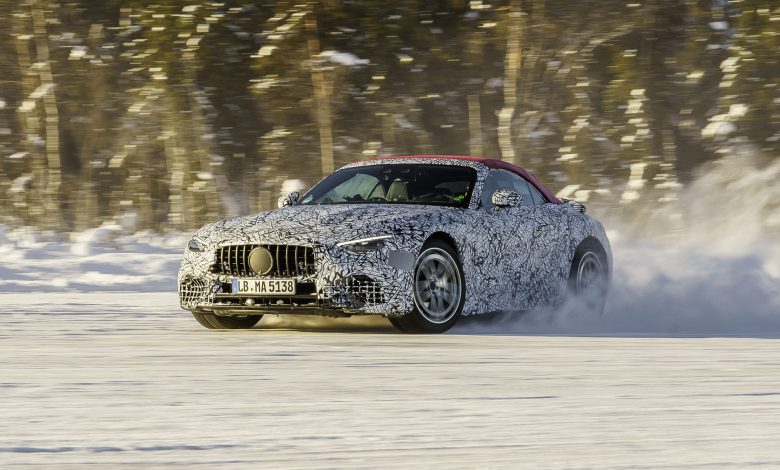 Just some weeks ago, Mercedes announced that it is readying the seventh-gen of its successful SL range, with the 2022 SL Roadster. It has also stated its intentions for a debut of the said model sometime later this year. To make people want the next-gen SL even more, it has also announced that its performance-arm, AMG, will be taking over the development duties. Hooray!
Moreover, it has also confirmed that the 2022 model will have its all-wheel-drive system, but most likely as an option. I guess it'll be the performance-oriented version of the said system dubbed AMG Performance 4MATIC+ which it first used in the 2017 E63 S. Well, it only seems to be the right step to take, doesn't it?
The all-new SL will be based on the MSA (Modular Sports Architecture) platform, which Mercedes will use for its next GT sports car, thus meaning the SL would become a much more performance-prone SL this time.
Two variants at launch named the SL53 and SL63, would be on Mercedes' list once the launch date is near. For the SL53, there will a 3.0L turbocharged inline-6 along with a mild-hybrid system for a total output of somewhere near the 430hp mark. For the SL63 variant, expect a 4.0L twin-turbo V8 with a mild-hybrid system capable of making over 600hp.
More on that, like the 2021 Mercedes-Benz S-Class, we can also see an SL73 variant packing in a V8 and a much more powerful electric-drive system which should see the numbers go near the 800hp mark. Man, these numbers nowadays look like they are nothing, won't you agree?