Auto Business
News
Opinion
Maruti Suzuki Jimny 5-Door (or LWB) has been spied
Move over, the 3-door variant, Maruti wants an LWB version of the Gypsy successor.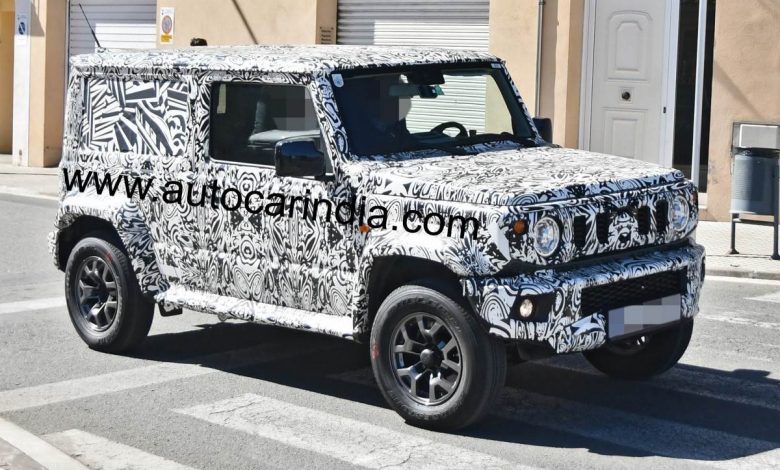 Back at the Auto Expo 2020, I was a Promotor/Host for an Indian automotive manufacturer and as a result, had an access to watch the covers being taken off of some models, live, way before the general public was supposed to. The point being made here is, the Maruti Suzuki Jimny was the car that I instantly fell in love with – had all the soothing proportions, was neatly designed. However, there was still a question mark over its official debut.
A year later, it seems that MS is seriously considering the Jimny, albeit in its five-door or LWB guise, for India. As far as the 'original' three-door variant goes, Maruti made its intentions very clear about not proceeding with the said version's production as its cost structure *might* not have justified the volumes. Well, that we won't know, now.
Nonetheless, a five-door Jimny has been spotted on roads of Europe, but it is important to understand that the Indian market will still have to wait for another year probably for the eagerly-anticipated SUV.
Although some reports doing the media rounds still suggest that Maruti could still launch the 3-door version after-all, probably because of the huge success, the all-new Thar by Mahindra is receiving. However, I agree to disagree here – if MS wanted to launch it, they could've done so. They wouldn't want to take a big risk here.
To those who need a little reminder, the Jimny is a successor to the hugely-successful Gypsy and has been selling like any other Maruti Suzuki-badged car would, but overseas. It has a simple boxy design, a 4WD, and a familiar 1.5L, naturally-aspirated, petrol motor.
I, for one, think that MS doesn't need another sub-4m SUV to remind people that they are the market leader for a reason, the Vitara Brezza is doing just that for them. If at all they choose to officially reveal it, what do you think, will the LWB version rival the likes of Kia Seltos, Hyundai Creta? Let us know in the comments below!