Auto Business
Formula 1
Launch
News
Pagani unveils a fate slicer: This is the Pagani Huayra R
The Huayra R is so extreme that Horacio Pagani's team spent more than two years on the engine alone.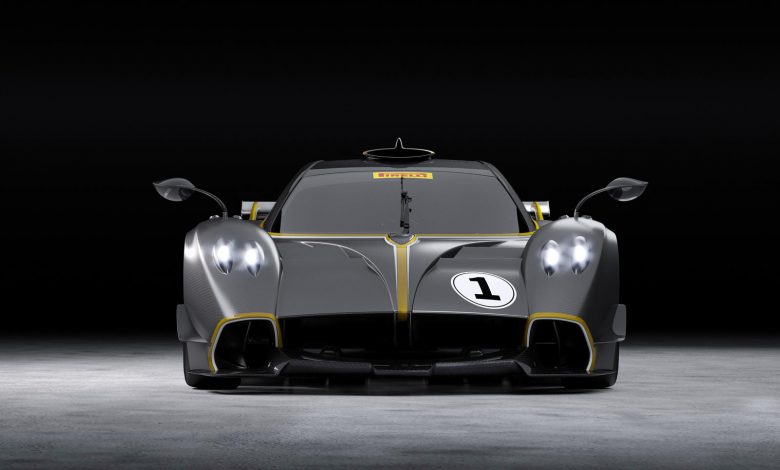 The Pagani Zonda was a marvelous creation to come out of Italy. The Zonda R variant was a true "Beauty, and the Beast". Years later, Pagani released the Huayra and my God it has been a breathtaking, mean-looking, fascinating machine. Bear with me, just like you, I too am always startled by the way it looks. Especially the ORVMs and the center-console.
Sadly, the Huayra is now nearing its end so, Horacio Pagani thought about a *proper* farewell. Enter the Huayra R. For starters, the car is a mixture of the Zonda R and their years of research and development mixing it with Huayra's gene. So then, what do the years of R&D mean?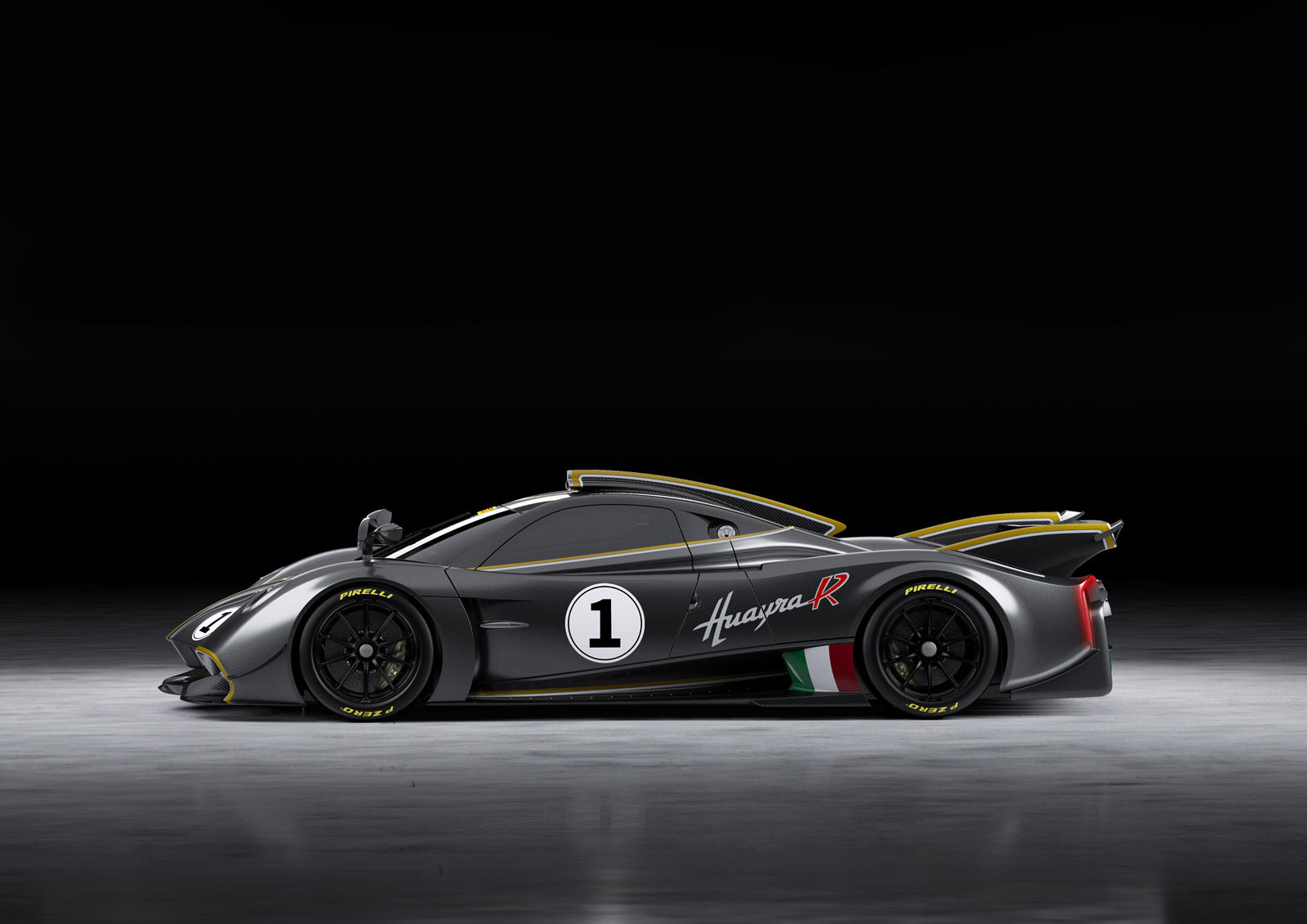 To begin with the most important aspect of the Huayra R? The engine is a V12-R motor, with 'R' standing for racing. Yes, Pagani is *this* serious. The motor was built with HWA AG, a DTM racing outfit that is usually responsible for engineering components of the various Mercedes-AMG race cars in the series.
The naturally-aspirated, 6.0L, V12, pumps out 840hp and 553lb-ft of torque and goes until the eardrum-shattering mark of 9,000 rpm meaning you can enjoy and pleasure yourself (pun intended) to the sound even in neutral. Because unlike the Audis and BMWs of today, Pagani doesn't believe in a soft-limiter.
Power is sent to the rear wheels via a 6-speed, sequential gearbox with race-derived components like a 3-sintered, metal-disc, racing clutch. There is now a bespoke Inconel 625/718 alloy exhaust system coated in heat-resistant ceramic which uses materials that result in an ultra-lightweight construction and high audio resonance.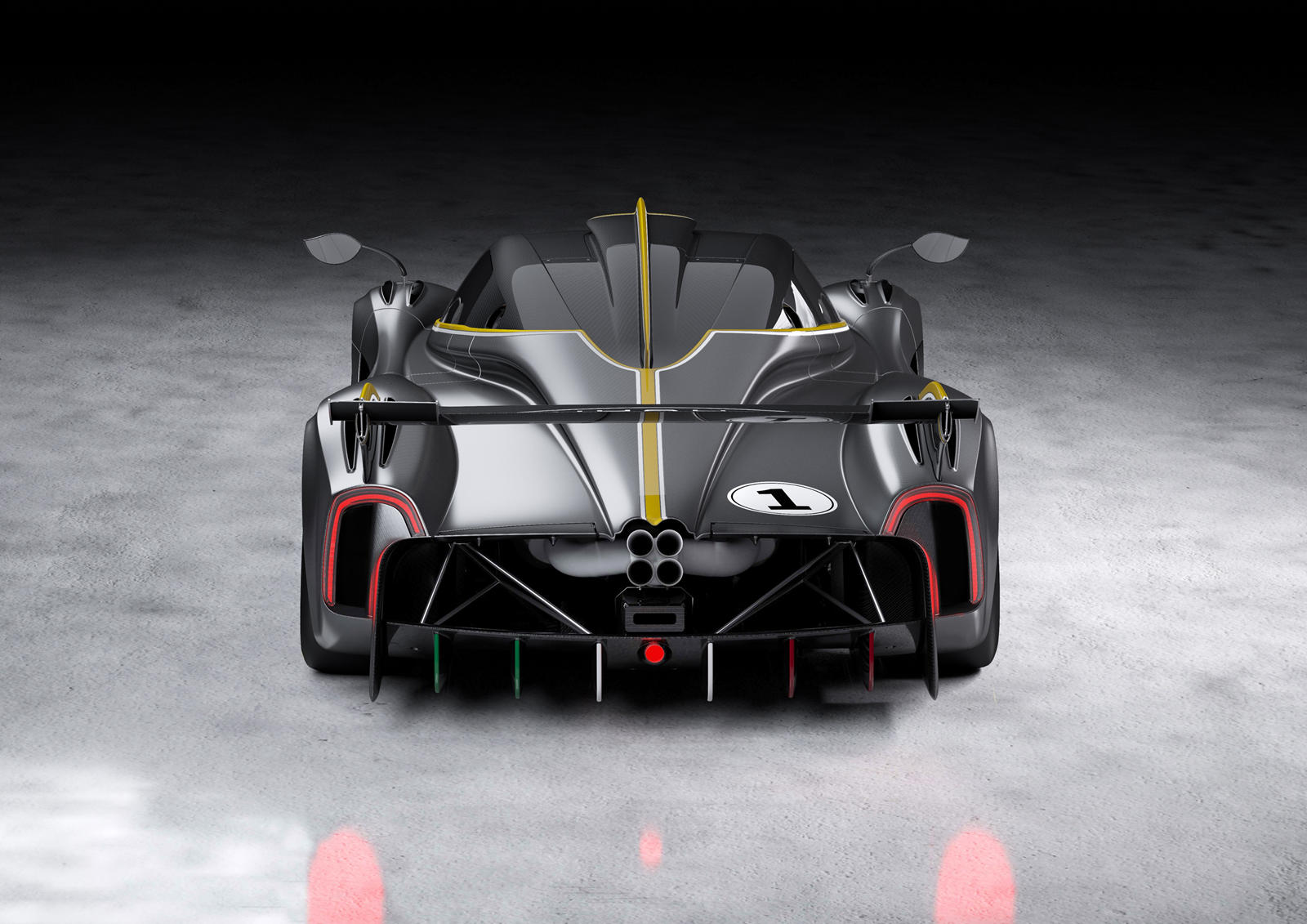 The monocoque chassis of the Huayra R has carbon fiber, titanium, and chrome-molybdenum alloy steel along with fixed seats and an FIA-approved, GT-spec safety cage to ensure maximum safety when you take your Huayra R to a track like the Nürburgring. If at all you have the guts to do so.
Pagani says that the Huayra R's suspension has been built in such a manner that it can take the Eau Rouge without "losing a single millisecond." It means business. Moreover, the car also comes attached to Brembo's racing brakes – CCM-R, self-ventilated, carbon-ceramic discs, and racing pads within 6-piston calipers front and rear. Pirelli's tastiest and slickest of the rubber, the P Zero, is the choice of the tyre with 19-inch, forged aluminum-alloy wheels.
Amongst other changes, there are also new side air intakes at the front, side outlets to maximize air extraction from the front wheel arches, new wing profiles for greater stability, air vents above each wheel arch, and a new roof scoop with an integrated center fin.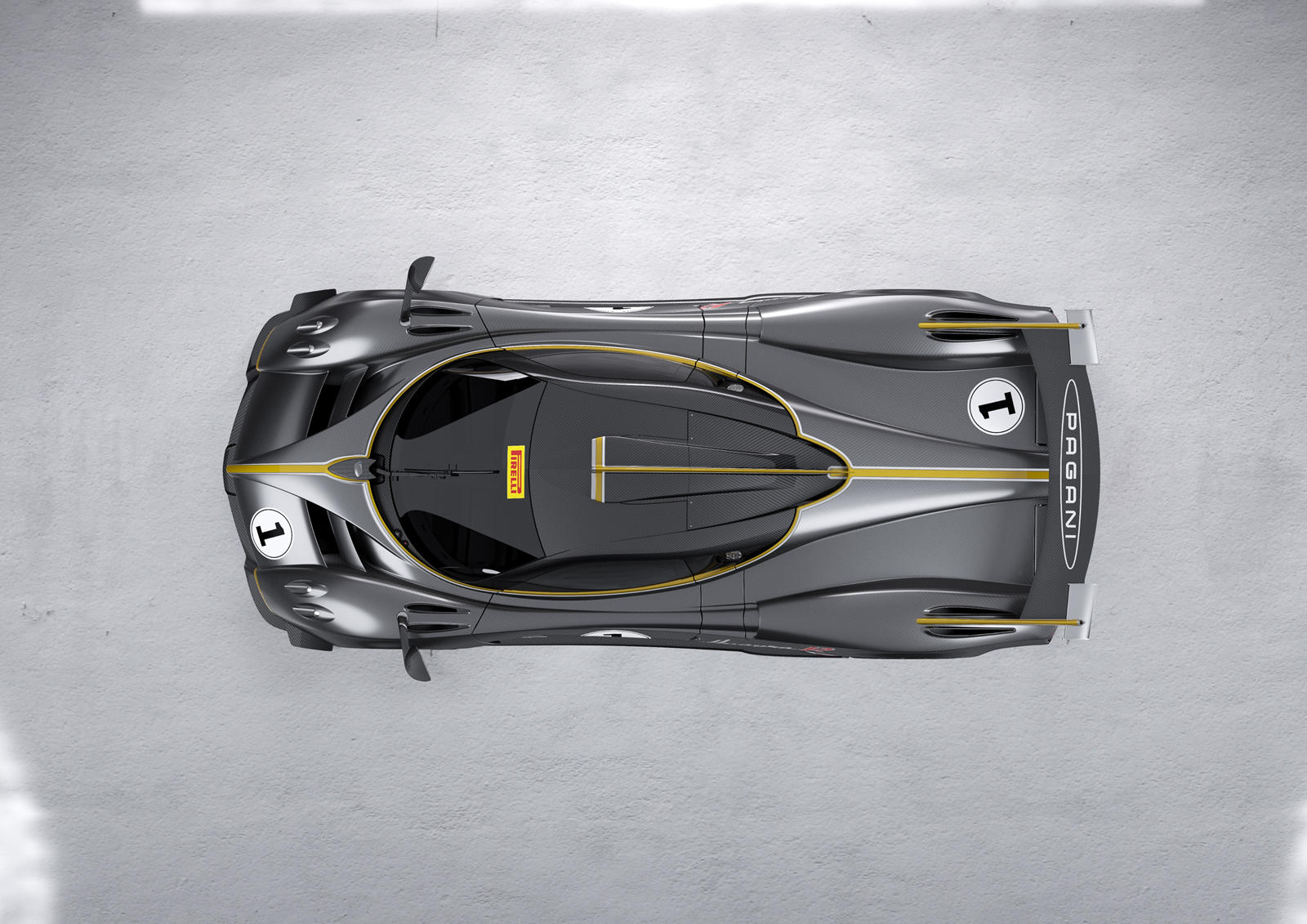 On the inside, you get Nomex flame-retardant, six-point racing harnesses, FIA-approved, carbon fiber headrests, a pedal-box that is fully adjustable. Main controls like the TC, ABS, radio communications, all are present on the quick-release steering-wheel which has wheel-mounted shift paddles.
Secondary controls like the engine and suspension maps, lights, and brake balance selection, all are placed on the center console, and in place of a standard infotainment system is now a motorsport dash display logging all the vehicle telemetry.
Pagani has chosen to make only 30 examples of its track-only demon, with each selling for $3.1 million, though all the examples have already been sold out. Although in case you did manage to get one for yourself, you're welcomed to an exclusive club Pagani refers to as 'Arte in Pista' or 'art on the track', whereby it will organize track days at the world's most prestigious circuits throughout North America, Europe, Asia, and the Middle East, with professional drivers and Pagani engineers on hold.
So then, what do you make out of the Huayra R? The Zonda R was sure, the more mean-looking machine of the two, but its apparent successor too, isn't a joke.