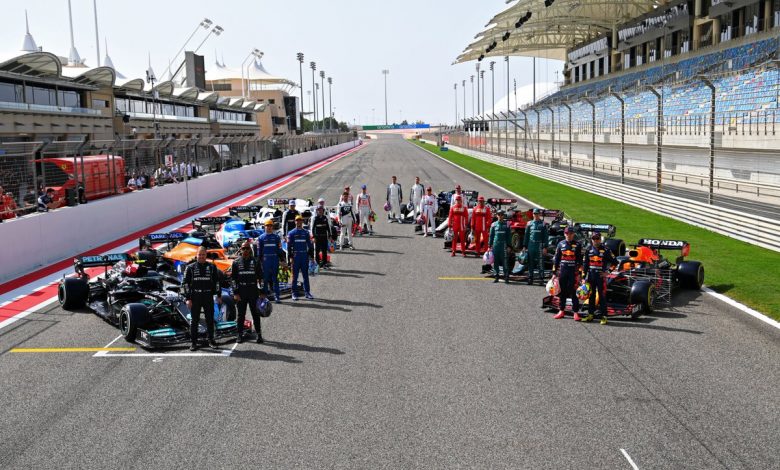 Revving engines, shiny paint jobs and rushing pit crews sum up the Formula One World Championship. The most celebrated automotive sports is back for its 72nd edition and all the hype is real. Motor enthusiasts and racing fanatics from all around the globe are awaiting March 28th, when the world's best race drivers will return to drive some of the meanest machines at the Bahrain International Circuit.
The championship will see a total of 23 Grand Prix, with the season's final race taking place at Abu Dhabi on December 12th. So before we all get into the rush and mayhem of the race circuits, let's check out some of the strongest contenders of the 2021 F1 Champions.
Mercedes-AMG Petronas Formula One Team – The defending Champions will be returning on the tracks with its 7-time and also the 2020 world-champion Lewis Hamilton. Along with Hamilton, Valtteri Bottas will be driving the W12s for the Silver Arrows camp. With their racing expertise and AMG M12 engines, they're definitely going to be on the top of the betting charts.

Mercedes said AMG's involvement this year would be massive, but to this extent?!
Red Bull Racing Honda – The team surely had a "Red Bull gives you wings" moment at the 2021 F1 pre-season test. Not just they were the quickest team on the short-run pace, their long-run pace was only bested by Mercedes. With Honda's sturdy RA621H engine and their latest weapon Sergio Pérez (Checo) alongside the Dutch young powerhouse Max Verstappen (23 years old), Red Bull is all set to race. It will be one hell of a battle to watch Lewis and Max fight it out for the championship title. Or will it? More on this later.

RB16B – a car that is not officially Red Bull's 2021 challenger. Well, at least in terms of design.
McLaren F1 Team – Ditching their Renault power units, the McLaren guys are back to their old partners at Mercedes. The team will be using the same AMG M12s as power units that are going to be used by their German partner. Behind the MCL35M steering will be the 21 year old British racer Lando Norris along with his new Australian smiley-faced partner Daniel Ricciardo. Given they have the same new Mercedes engine and an ace line-up, we believe McLaren is more or less on the same plane with Mercedes-AMG in the technical field, now the rest will be up to the drivers, their skills and definitely their lucks (As they say, may the best racer wins).
Scuderia Ferrari Mission Winnow – Certainly, the 4-time world champion, Sebastian Vettel's unceremonious departure from Ferrari camp didn't start their year as per the best of their plans, but the team quickly responded by signing the McLaren's driver Carlos Sainz Jr. Sainz along with his teammate & Ferrari's resident, Charles Leclerc (2016 GP3 champion, 2017 Formula 2 champion) had a good run if not the best for Ferrari at the test run at Bahrain. Though they faced some technical issues during the run, we're counting on the Ferrari's years of experience to fix it before the competition kicks off. Ferrari will be using its reliable homemade 065/6 single turbo power terrain under its SF21 chassis.

It starts with a smile on my face, but ends in…
Aston Martin Cognizant Formula One team – Some six decades later, the Aston-Martin name will be back in Formula One. While they have enjoyed some reputation in other race forms like LeMans, they'll now be making a return to the top-flight single-seater racing competition headed by 2 very strong drivers. One of them is the 4-time F1 world champion Sebastian Vettel and the other is a rookie with a lot of pace, Lance Stroll. While many consider Stroll is just here cause of daddy, we do feel he's been doing great and is a really talented driver. With the shared experience of someone like Vettel, he's most probably gonna give a hard time to others on the track. Vettel on the other hand could be hard to catch as he will finally be in a car with a supremely powerful and reliable Mercedes engine. If anything, it will be one hell of a season for him after Ferrari's nightmares in 2020.

Isn't she lovely?!
This season is going to be very exciting. The competitiveness quotient has been raised to a level where we could be seeing the championship fight going on all the way till the end between not two, not three but as many as FIVE drivers. We certainly believe that Daniel, Lewis, Max, Sebastian and even Valtteri could be fighting for the championship title. The Mercedes total domination will definitely not bore everyone this time around. Only if Red Bull are reliable can they manage to grab the constructor's title, or that could be a battle between McLaren and Mercedes as well.