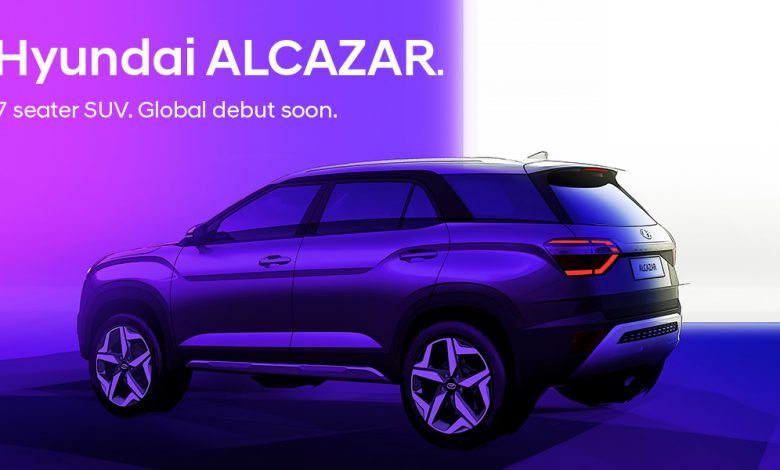 The 7 seat Hyundai Alcazar or the 7 seat Creta is soon to be unveiled for India. What we know so far is that the launch is to happen in the 1st week of April. This is going to be a big car for Hyundai both literally and figuratively. And well, Hyundai India have unveiled the design sketches for their upcoming and probably hot-selling "SUV."
On taking a first glance, the design is much more mature and organized than the Creta. You see, I had to look away from the Creta because of how uncomfortable it looked. This new car will have "normal and civilized" looking tail-lamps and a cleaner side profile. Nothing about this one looks over-designed again, unlike the Creta.
What is to be seen is whether this car will match the 3rd row comfort of the Safari. With the first sketches, I feel that won't be the case. This looks like a 5 seater car with an additional row of seats for children. But, what it will probably be better at is the power-train. This will mostly come equipped similar to the Creta with both automatic, manual and maybe even their clutch-less manual IVT transmission paired to both a diesel and petrol motor. Hyundai's USP is that incredible cabin-insulation and interior feel of the German luxury brands.
The Creta sells like hot cakes in India. It is not far-fetched to believe that the Alcazar will follow suit. No matter the price or safety rating or even the maintenance problems sometimes, people in India prefer Hyundai cars. The new 7 seater premium SUV (probably without off-road capabilities) will be targeting the new Tata Safari, MG Hector Plus and the upcoming Mahindra XUV500.