Auto Business
News
Nissan's Oragadam plant is back to life thanks to the Magnite!
Sales of the Magnite are doing what Nissan would've wanted. A much-needed change in the functioning.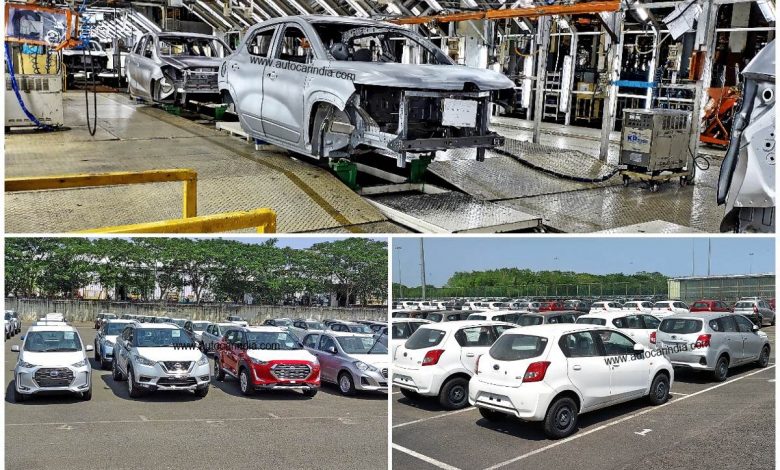 The Magnite has been the savior for Nissan when it was launched late last year and as a result, the higher-than-expected sales have also resulted in the marque's Oragadam plant returning to its 'usual self'. The plant was first responsible for the production of models like the Micra, Sunny, Scala, and the Pulse, and it was later the place of giving birth to the Terrano, Kicks, Duster, Captur, and the Lodgy.
But, as and when some of the aforementioned models began to phase out, the plant's capabilities were put on a hold. Now, vehicles like the Kwid, Triber, and the Magnite, all have contributed towards bringing the business back.
Additionally, this boom has seen Nissan hire over 1,000 new employees at the said plant and well-over 500 new executives at its various dealerships. Stats for the nerds – Nissan has 123 sales outlets in India, 20 of which were added to the list right before the launch of the Magnite.
Plant background check:
The Oragadam plant is home to all the RHD cars (CMF-A platform) sold globally, including the likes of the Magnite itself, the Renault Triber, and the Kiger. Moreover, five engines that power the vehicles mentioned above, are also made here.
The plant is spread over a gigantic 640 acres and was commissioned back in 2010 as the alliance's first joint, Renault-Nissan plant for vehicles to be sold in India and overseas. The plant was given an investment of INR 61 billion and employees around 7,800 people at varying levels.
There is a production capacity of 4,00,000 units on an annual basis and has so far produced more than 2.1 million cars and SUVs in total while more than a million of these have been exported to around 69 countries.
Vehicles produced here include the Sunny (export), Kicks and Magnite, Datsun Go, Go+, Redigo, Duster, Kwid, Triber, and Kiger.