News
New India bound Polo to be a sub 4 meter offering from VW
Remember the Polo ad where everyone was bowing down to the hatchback no matter where it goes. Well even after its years of launch it does command respect in it's class.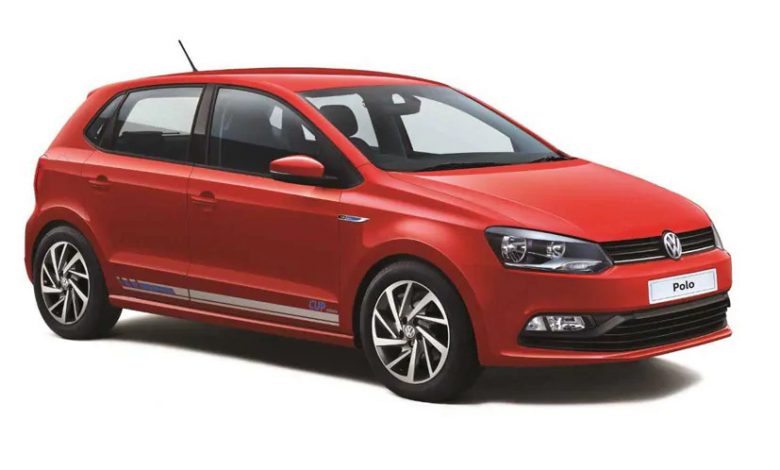 Volkswagen will soon introduce a Polo based on the MQB AO IN platform in the country. Okay if you didn't get it and are thinking, what language I'm speaking in, let me explain to you what it'll mean for the upcoming Polo.
Volkswagen launched its premium hatchback, Polo in India way back in 2010 (yes it's been that long). Since then it has sold over 2.5 lakh units of Polo GT TDI, Cross Polo and Polo GT in the last 10 years. This makes Polo the German carmaker's top-selling car in the country. But still, it has remained mostly unchanged ever since its arrival, except for a few engine and visual upgrades. Even while the rest of the world gets the next-gen Polo, India got the same 2010 edition design repacked as the 2020 facelift edition which was launched earlier this month. (Is Bunty from lifebuoy on the designing team?.. NO, let me explain to you why it is so.)
VW revealed the sixth generation of the Polo about two years ago based on the MQB platform. It's larger than its predecessor in all of its dimensions. The new Polo, with its length of 4,053 mm, is slightly shorter than the fourth generation Golf, but it surpasses that Golf when it comes to its wheelbase (53 mm longer). This translates into more space at the rear. There's an improved extra 71 litres of boot space too and that's very good. But if you would've asked Uncle Ben he would've told you just like power and responsibility, With Big Space comes Big Price. When Volkswagen revealed the 6th generation of the Volkswagen Polo back in 2017 internationally, it didn't come to India due to high pricing. The company said the Indian market was not ready to pay over Rs 10 lakh for a small hatchback.
"Obviously there are some peculiar varieties in the country, so you have the sub-4 metre category and our vehicle (Polo) all over the world is above 4 or 5 metre. So we have to do some engineering changes but rest assured, we are looking at multiple options on that platform and one is definitely the Polo." said Steffen Knapp, Brand Director, Volkswagen Passenger Cars India during a past interview.
The MQB A0 IN platform is a heavily localised version of the Volkswagen's MQB A0 platform. The high level of localisation will help the German carmaker keep costs low, improving affordability. Due to high costing, Volkswagen had previously skipped the new-generation versions of the Polo in India. However, things are different nowadays; the new-generation Hyundai i20 costs Rs. 11.32 lakh (ex-showroom, New Delhi) for its top variant, which is much more expensive than what was previously considered appropriate for a hatchback.
We expect the new Polo to come with a bundle of features but we don't think that the virtual cockpit instrument cluster will be offered on the car as it would make it costlier. However, VW will look at popular rivals in this segment like the Maruti Suzuki Baleno, Hyundai i20 and even the Honda Jazz to offer a more value for money proposition to its buyers. While the new-generation i20 is charging over Rs 11 lakh for its top variant, we expect the Polo to not enter this price territory of the sedans and compact SUVs. That won't help the Germans with their sale figures, given the changing car buying behaviour in India.
Current Polo model is priced in the range of Rs 6.01 lakh to Rs 9.92 lakh. In comparison, rivals Baleno and Altroz have lower starting price of Rs 5.88 lakh and Rs 5.69 lakh respectively. To attract the potential hatchback buyers, Volkswagen will have to equip the new-gen Polo with a range of premium and best-in-class and/or first-in-segment features. Powering the 2021 Polo, should be a 1-litre 3-cylinder turbo-petrol engine that churns out 110 PS of power and 175 Nm of torque. But we can expect a few other engine options as well. Transmission too, should be available in both, manual and automatic options.