Auto Business
Electric
News
Mercedes-AMG brings F1 tech to its road cars
The main aim is to deliver high performance, consistently. So, Mercedes AMG wants a Lewis Hamilton AI right?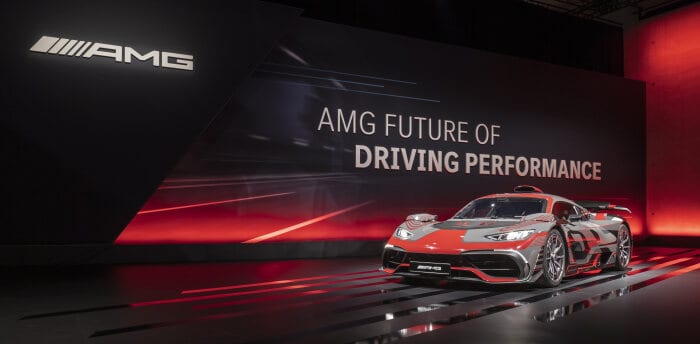 The full-blown EVs such as the Ford Mustang Mach-E and Porsche Taycan, have been exceeding people's expectations from the get go. But, the hybrid segment is slowly and gradually, on its way to extinction. Realizing this, Mercedes-AMG has come up with a plan – E Performance hybrid powertrains.
The E Performance hybrid strategy is straightforward one – the powertrain that will be available in both, the inline-4 (I4) and V8 guise, will take a regular ICE and add an electric drive unit on the rear axle, comprising an electric motor and a two-speed transmission. The target is to deliver AMG level performance consistently. Mercedes wanting to have an AI version of Sir Lewis Hamilton.
Additionally, the electric motor will be capable of producing up to 201hp and 236 lb-ft of torque, although the total output will depend on the model. The motor is so clever that it can deliver the power straight to the wheels, without having to take any help from the infamous 9-speed AT. When the said vehicle reaches a speed of 87mph, the motor will then switch to the second gear to slow down the motor's rotation and increase efficiency.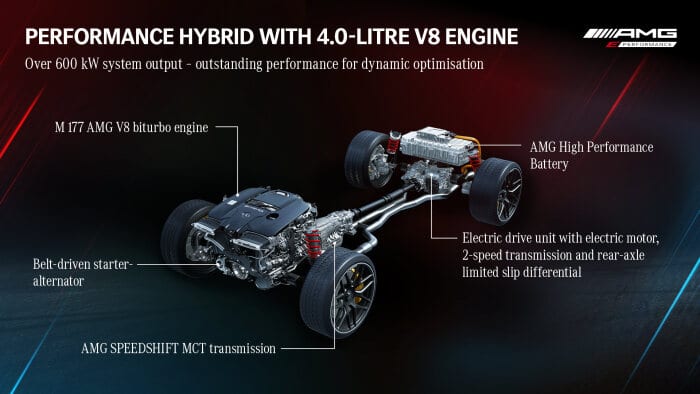 There will be six driving modes on offer – Electric, Comfort, Sport, Sport Plus, Race and Individual. Electric, as you may have already understood, will provide with fully-electric driving and the power will be sent to the rear-wheels only. Comfort will get you the smoothness, Sport will tighten up the throttle response, Sport Plus takes things up a notch. Race mode will aim at blowing your brains out.
Chassis settings can too, be altered separately from the powertrain settings using a list of sensors from the AMG Dynamics driver system which can tailor itself to, according to the press release, "the dynamic driving competence of the driver."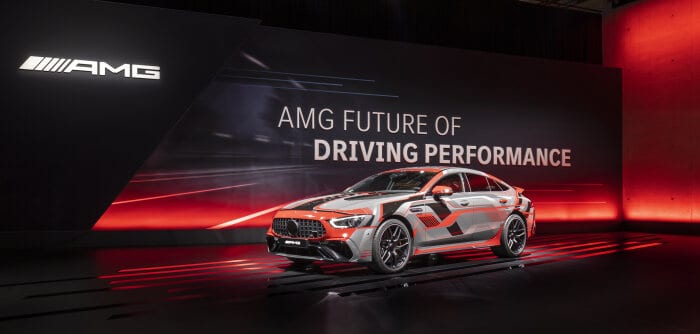 Calculating all of this and Mercedes-AMG has a rough number – together with its biturbo V8, the combined power output from the hybrid powertrain will be in excess of 804hp and 738 lb-ft of torque, meaning a 0-60mph time of less than 3 seconds.
The battery in question would be a 400-volt, 6.1-kWh lithium-ion battery that weighs 196 pounds and sits above the electric motor and rear axle. Each of the battery's 560 cells have individual cooling meaning an electric pump will push nearly 3.5 gallons of coolant through modules that are millimeter thin, and will then run to an oil/water heat exchanger which dumps the excess heat to keep the battery running at its ideal operating temperature.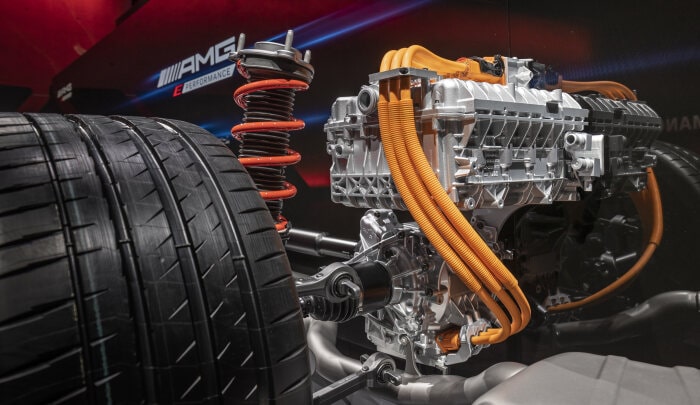 No matter how much of charging and discharging takes place in the background, the sole purpose is to deliver peak performance. More on that, regenerative braking also helps to recover some of the energy lost, and on AMG E Performance models, there are four levels of assisted braking.
Mercedes-AMG designed its brilliant E Performance system in such a manner that it works in not only the V8s, but also the four-pots. F1's version of an MGU-H also makes its way here which has an electric motor shoved into the engine's turbocharger to allow its turbine to spin and generate boost before the exhaust gas can do so. Simply put – better throttle response and power delivery.
To make matters better, and faster, Affalterbach promises the four-pot E Performance powertrain will be capable of churning out more than the current, non-hybrid, V8 AMG models.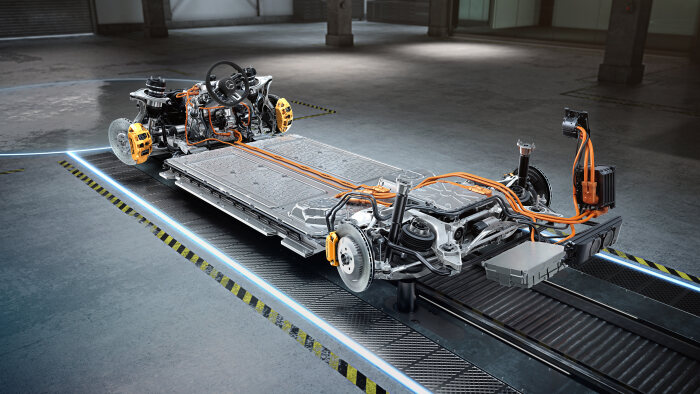 Not to forget, apart from making the hybrids faster and more fun to drive, Mercedes-AMG is also developing its first battery-electric performance vehicle. The BEV from the performance-arm of Mercedes-Benz will have an electric motor on each axle, and will, as per the automaker, produce as much as the current V8 AMGs on sale.
Oh, after a detailed look into this, I am happy that this isn't just another April Fool's gig.