Auto Business
Formula 1
Weird
Top 10 April fool's pranks by carmakers!
As an ode to a 'highly important' day, we list out the best marketing gigs from carmakers around the world.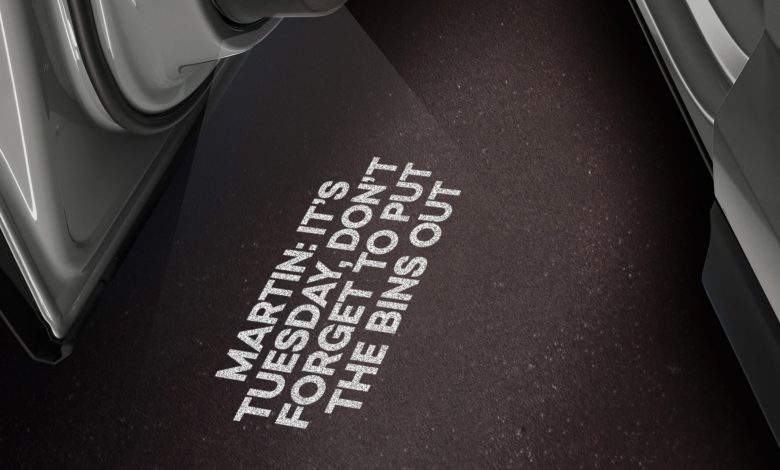 The day is here: April 1, 2021. Get ready to laugh yourselves off or cry yourselves off for we have got a list of the best pranks carried out by various carmakers so you can see which one needs a marketing head!
Starting off with the latest one – VW America's apparent strategy to rename all of its American operations as an ode to its future of e-mobility. Days ago, Volkswagen released a story on its website which claimed its intentions for a name change. The executives repeatedly told the US journalists and media that this wasn't just another April Fool's Day gig and that they were *pretty* serious about this, until they weren't.
Some thought it was a nice move, some thought it was a horrendously-nonsensical idea, VW thought it was all to be taken with a pinch of laughter. FAIL.
Audi b-tron honey-powered car
A couple of years ago, when the world was just starting to focus more on the EVs, Audi gave it a thought – what if there was a car which could be powered by honey? And, what if that very car came with a toaster? Audi's answer to this was a one-off project which had a hexagonal-shaped fuel-cap.
However, the car came with its set of problems, and not what you think they would be: Imker Honig, head of Audi's Komplett Geschminkt (German for "made up entirely") reported "early prototypes tended to attract scores of bees, typically around the hexagonal fuel cap. One tester was swarmed by a hive that had settled in the glove compartment." A quirky idea, but wasn't as smooth as honey.
Taking silliness to a whole-new level, MG, in 2019, came up with an idea for road-painting tyres. Put simply, the tyres were covered in a water-soluble dye which covers the road as the car is being driven, it doesn't, anymore.
MG's Professor of Pigment (yes, that's a position), Dr. Gull Abel (get it? Gullible?) stated that the customers would be able to change the colors of the tyres through a new mobile tyre-fitting service and for those who wish to know, the safety aspect for these tyres was looked into deeply as the carmaker claimed the tyres to pass the industry standard with flying colors. No pun intended. This car would give stiff competition to the Indian road painters coloring roads with their maroon spits!
Skoda's customizable puddle lights
Dubbed the 'ProjectaPal' LED reminder, the system apparently could display personalized images and messages to its owners when the doors were opened.
Skoda's fictional Head of Infotainment Development, Dr. Ivor Tüchskreen, explained the system: "Every week, I forget to put my bins out for recycling. Before ProjectaPal, I would tape a note on the interior door handle, but it would always fall off. Then I thought 'why don't I ask my Karoq to remind me instead?' – and that's when we started designing ProjectaPal."
The more I read about this, the more I want this in every Skoda model. Who needs WhatsApp when you can have personalized messages displayed on the road. Especially when this puddle lamp would not snatch all of your privacy.
Skoda's noise-cancelling headrest
Yes, noise-cancelling speakers, headrests, earphones, all are in existence. But, with Skoda's noise cancellation tech, they all are a thing of the past.
For April Fool's Day 2018, Skoda came up with an idea of noise-cancelling headrests which supposedly featured the QuarrelKancel™ technology which could, potentially, eliminate the sound coming from the rear of the car and allow the driver to have a much-more relaxed and calm drive. Say what you may, this has to be right up there with the big boys!
Woking's idea for an April Fool's Day prank in 2017 reached to another level with the introduction of a Feather Wrap. Made for the 570GT, the wrap consisted of 10,000 artificial, carbon-veined feathers which took 300 hours to assemble by hand. McLaren apparently claimed the wrap to have some aero benefits. Aero cause of the bird feathers I suppose. "McLaren really is a smoooooth operator."
Maybe MG took some advice from Q in Die Another Day. Nonetheless, their idea was a rather spectacular one – with help from Professor C. Thrue (See through) and Chief Designer Avril F'ouil (April Fool uh!), MG began with its development however, there were some hiccups along the way.
Matthew Cheyne, Head of Sales and Marketing at MG, said: "At first we had some trouble with the cars, as people kept walking into them or we'd misplace them on the site. As soon as we placed the iconic MG badge on the front of them, using non-invisible materials, we were able to find them much more easily."
The 2015 edition of April Fool's Day saw Mercedes-Benz entering the ring with a rather horrendous idea – a Mercedes-AMG Sprinter63 S. The van had a 4.0L, biturbo, V8 under the hood packing 500bhp, sports suspension, full body kit, upgraded wheels to seal the deal. However, if it all ever came into existence, we can't help but think of the massive fuel bill it generated. But, we'd all find a lot of those laying down on the road by their side cause gravity would catch it on the corners.
Red Bull Racing's Tweet tech
Back in 2014, RBR had an idea to increase its engagement with the fans – enter the April Fool's Day 2014 gig. Red Bull announced that there would now be an option for drivers to Tweet during a race. Although, the surprising bit was that RBR did not have this done in real because we expect these things from RBR IN REALITY!
BMW couldn't just sit there, doing nothing, and so, it took the wraps off of its M3 Convertible-based pickup in 2011. Because way too many Americans buy a pick up or as they call it "a truck."
It had a space to fit nearly 20 golf bags in the back, and while the world thought it was just a dream, BMW took the pickup to the Nürburgring for some laps and was later found that the pickup weighed 50kgs less than a standard M3 Coupe, and had a top-speed of 186mph.
Which of the pranks mentioned above, pleased you the most? And which didn't? Let us know in the comments below!