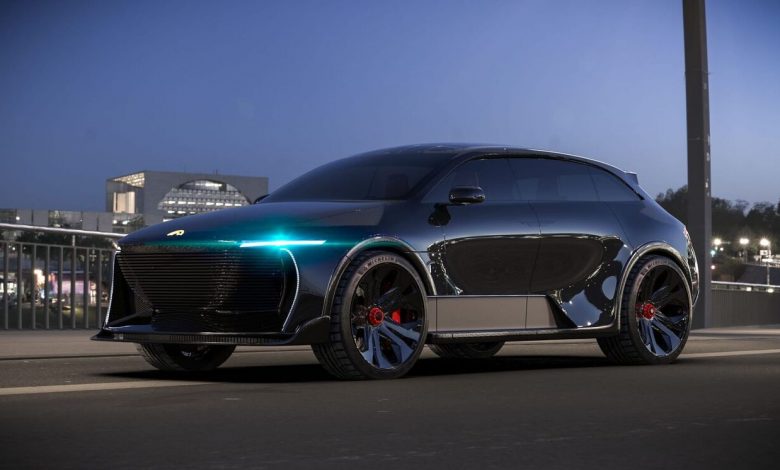 California is becoming a hub of the EV manufacturers like Tesla, Genesis, Fisker and more. And now there's a new automobile startup trying to make it big in the Sunny State.
Humble Motors founded in 2020, has announced to introduce the world's first solar-powered SUV, ONE. Before anything else, what's going on with the naming here, though. What am I gonna say to my friends when they ask me "Do you have an SUV?".. "Yes, I own ONE."
Instead of a red cape, the 'ONE' gets 80 square feet of engineered photovoltaic cells to cover around its body. The cells are responsible for capturing sunlight and transforming it into energy for an additional range of 60 miles per day. Okay, I know what you all are thinking, yes it's not the first time for a four-wheeler to have solar panels on it. The Karma Revero has one, and even the new Hyundai Sonata. But unlike Humble ONE, those vehicles mainly uses solar panels for trickle-charging.
The Humble ONE is not solely relying on solar energy. It will come equipped with a large battery and all the classic charging technology like other electric vehicles. The five-seater SUV is expected to have a power output of 761 kW with a range of 500 miles (800 km), and will be able to charge at household sockets and charging stations like normal EVs. The vehicle will have a maximum output of 1020hp power with a 0.25 drag coefficient.
Humble's team includes a broad mix of engineers, physicists and designers from automotive manufacturers including Formula One, Piaggio, Ferrari and Ford. Well, Superman wasn't the only one resurrected by a team of heroes, it seems. FINE! Enough with the Superman references.
The Humble One has its fans – it has more than $20 million in reserved pre-orders, claims Alex Bogicevic, Humble's engineering lead. "Our US reservations increased 426% last month at a time when other electric vehicle overall US sales only grew by 12%" he further informed.
Pre-orders are going on for ONE with a fully refundable deposit of 300 dollars. The Californian carmaker put the base price for the EV at 109,000 US dollars and has scheduled to start production in 2024. The Humble ONE deliveries will commence in 2025 (Okay, I'm not calling it that anymore! What was the team watching while thinking of a name! Doctor Strange?)
"We think solar is the future of mobility and that solar-powered electric vehicles are the clear next step to tackling carbon neutrality in the transportation ecosystem,"  said Humble founder Dima Steesy in an online press conference. He added, "The company is focused on developing, building and selling electric vehicles with solar roofs".