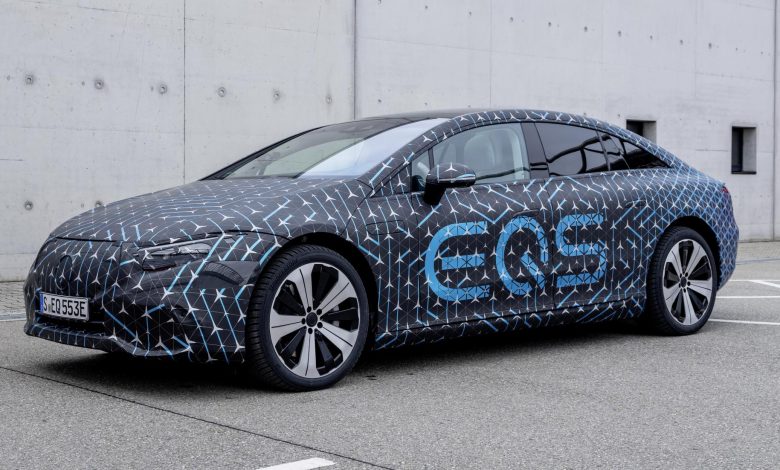 Mercedes is about to launch its electric offering the EQS on April 15th. And with the launch date just upon us, we've more details about the upcoming EV. Promoted as the most aerodynamic car from Mercedes with a drag coefficient of just 0.20, this flagship electric sedan has a claimed driving range of 478 miles (770 km). The EQS will be the first from the line of EQ vehicles to be based on an entirely new platform. (Think it of like a car offering the luxury of S Class with the silence and smoothness of an electric motor. Impressive, right?)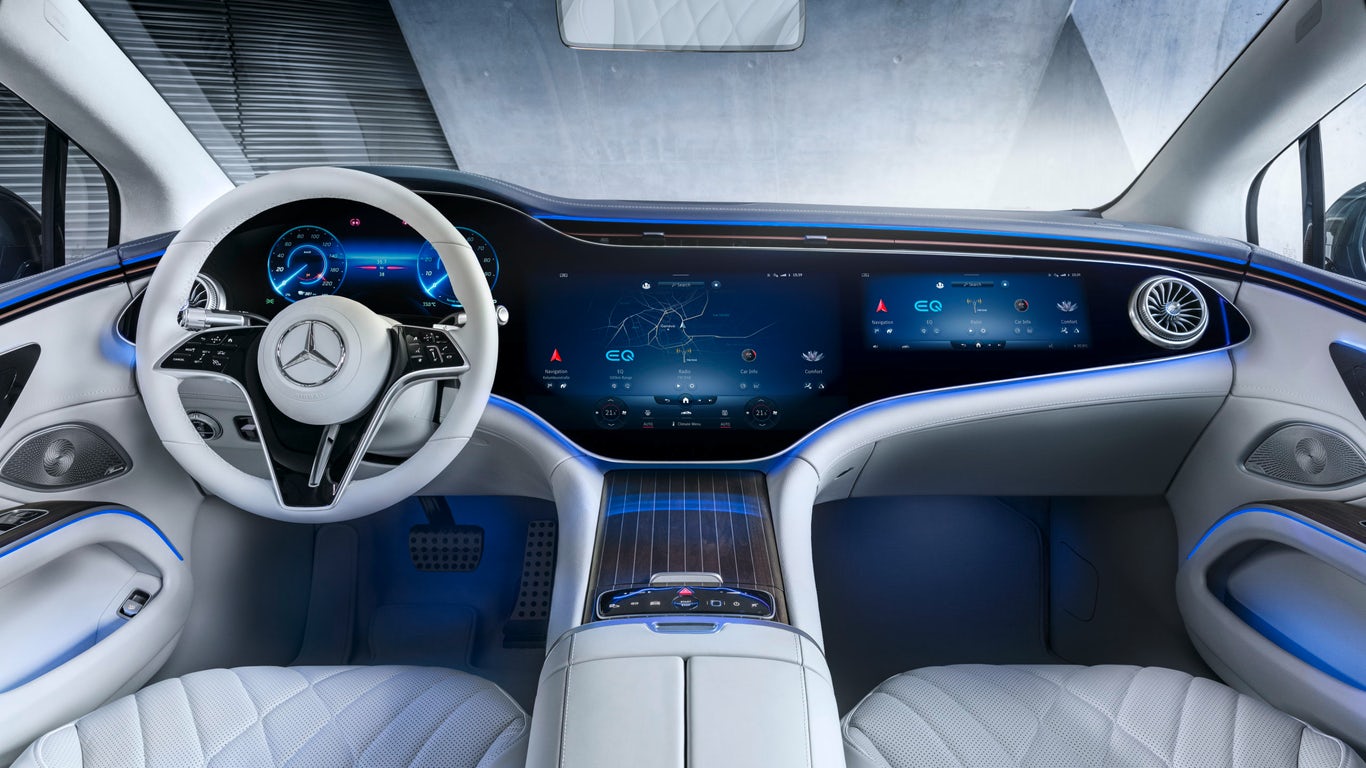 Just last week Mercedes had revealed the interior images along with a raft of details. The most-talked about feature on the inside is the 56-inch MBUX Hyperscreen spanning across the dashboard from the driver's end to the co-passenger's. It will have a glass construction and give a three-dimensional look to the dashboard. The 12 actuators located under the touchscreen surfaces of the Hyperscreen offer intuitive touch operation with haptic feedback. Tangible vibrations are produced in the cover plate if one touches at certain places on the digital display. When not in use, the Hyperscreen can display various backgrounds in sync with the ambient lighting spread across the cabin.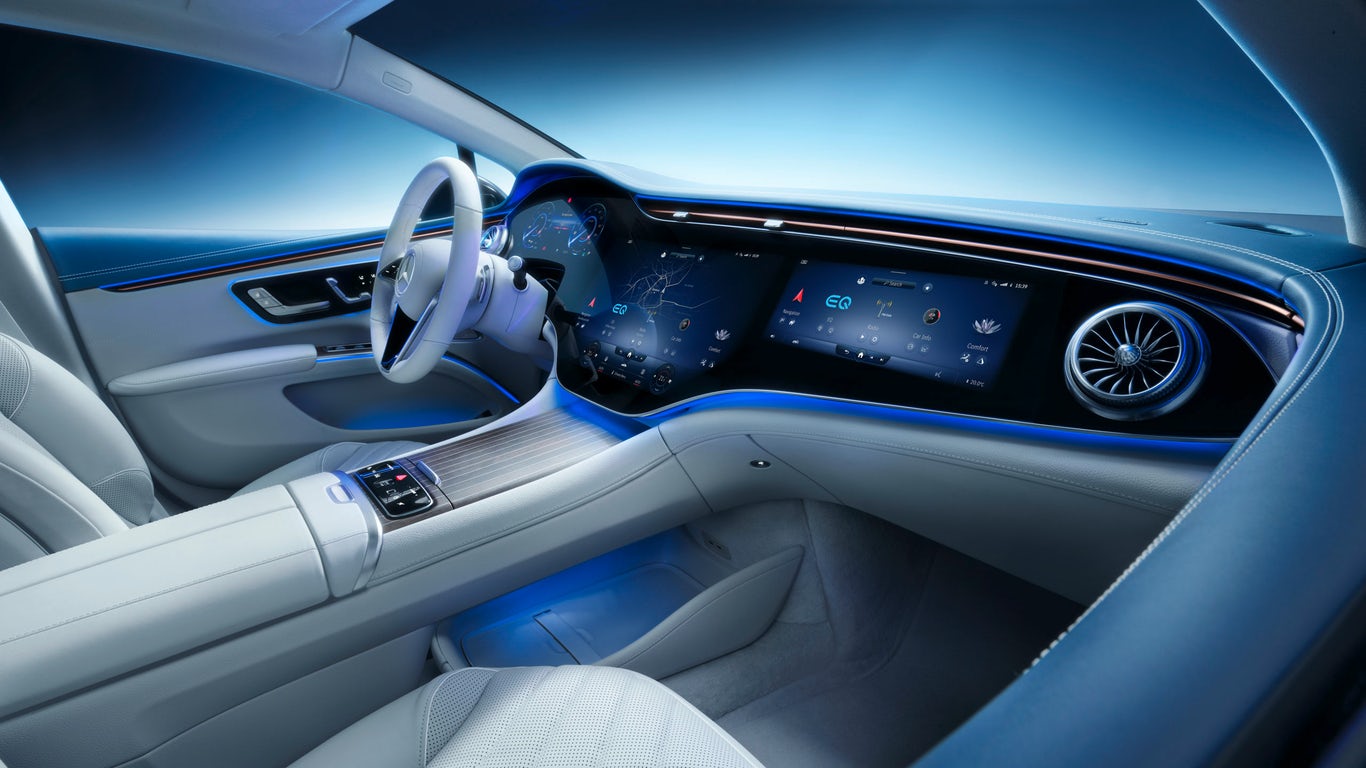 There are options of two different seats for the front – the standard comfort and the extra sport seats with integrated headrests as part of the AMG Line package. Other cabin highlights include a 710-watt, 15-speaker Burmester surround sound system that can also reproduce a driving sound in the cabin. The electric sedan also gets a HEPA filter that prevents all fine dust, microparticles, pollen and other substances from entering the vehicle. Additionally, the EQS will be backed by some serious computing power from an octa-core CPU and 24GB of RAM. (If only there'll be an option to play games on the new Mercedes with that screen & power, I'll be happy to say goodbye to my gaming rig).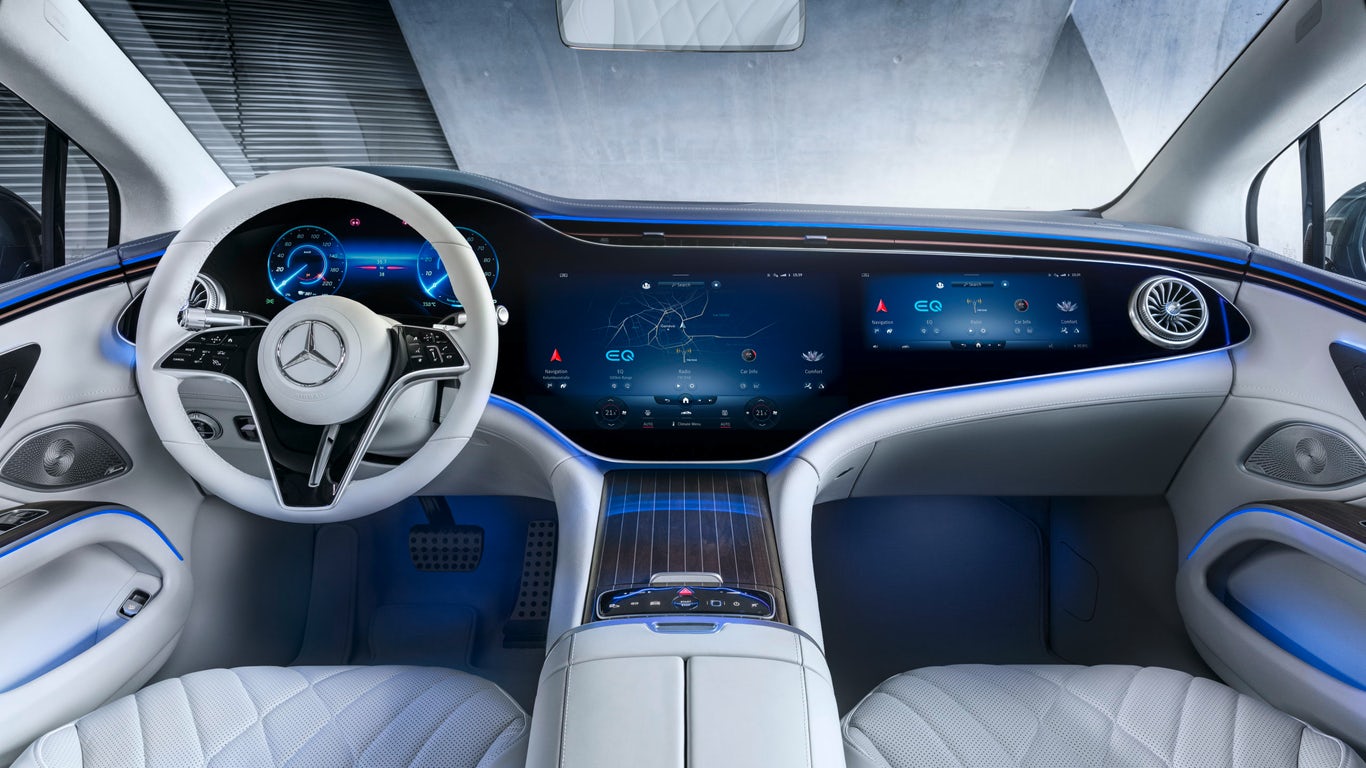 On the exterior, the EV sedan will come with a big blacked-out grille at the front along with the signature Mercedes star at the centre of it. The headlight units and tail lamps look sleek and sharp, while the overall design language is classic Mercedes – subtle, elegant & luxurious. Also, the roof curves down and merges with the boot lid very smoothly.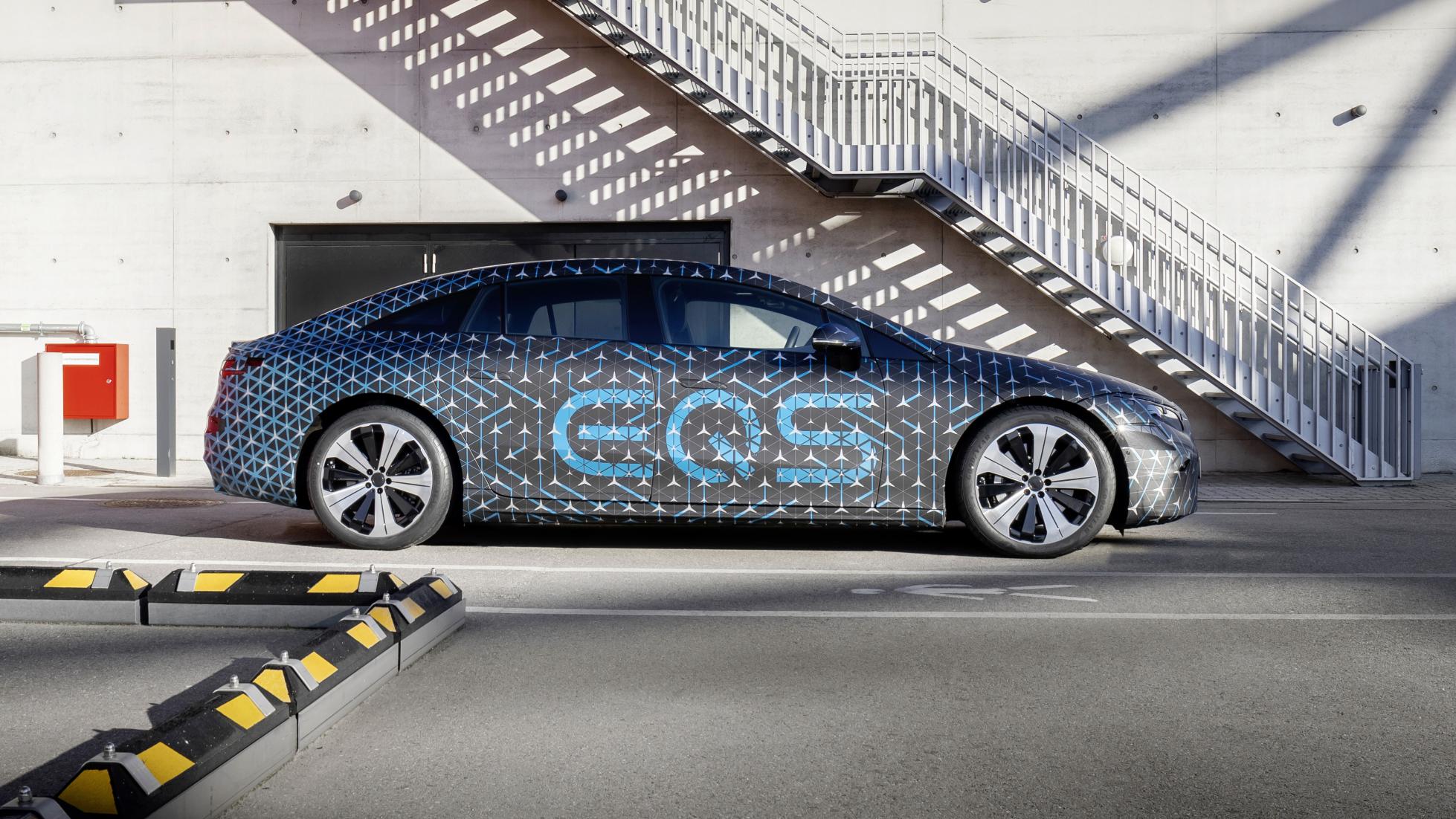 The German manufacturer has packed a host of sensors in their electric luxury sedan. These sensors will be monitoring everything from the space around the car to the movement of the driver's eyelids. (Hmm… And I thought the new Tesla Model S & X took it too far!)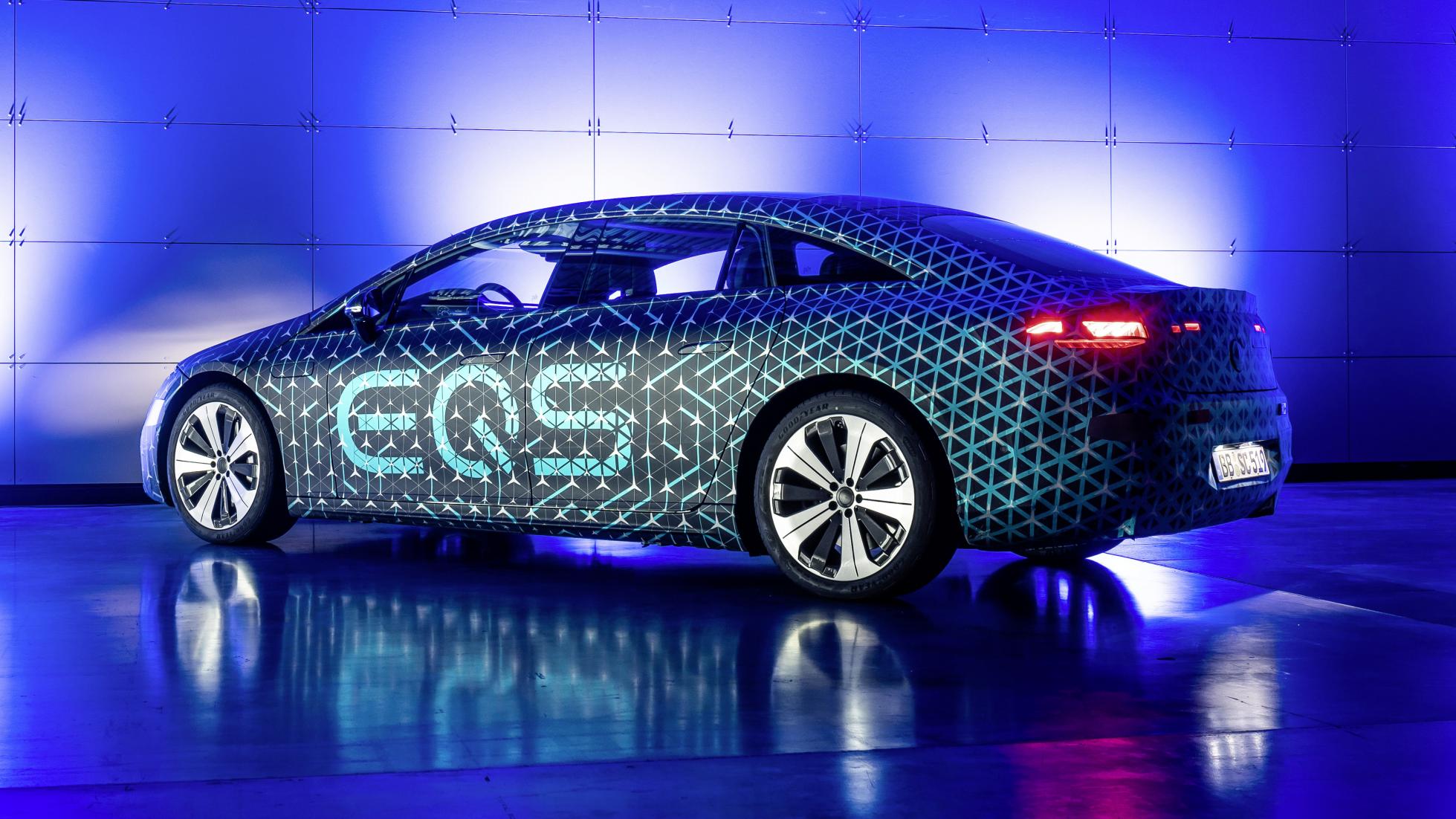 The EV also comes equipped with a head-up display where the driver will get all important information without losing his/her focus on the road. The EQS will compete against the likes of the Tesla Model S. Needless to say, we're more than excited for its launch.