Auto Business
News
Hyundai Alcazar's powertrain details revealed
What will power the upcoming three-row Hyundai? Read this to find out!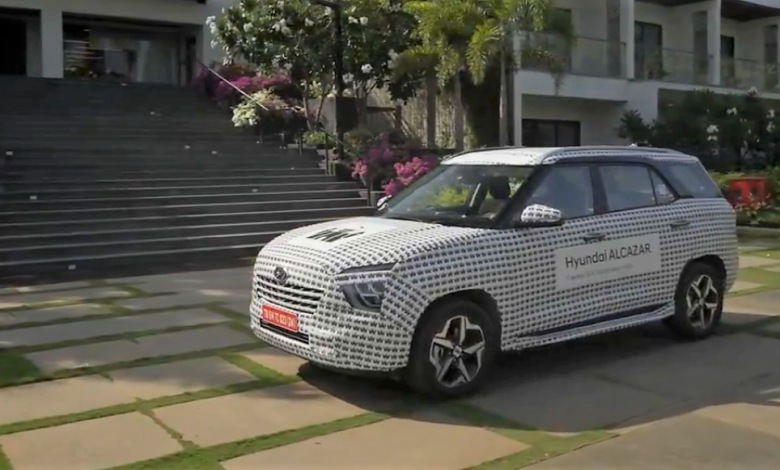 Days ago, Hyundai provided us with a teaser of its upcoming three-row SUV based on the Creta dubbed the Alcazar (Still sounds like a Pokemon honestly). Now though, Hyundai have disclosed the engine and gearbox options that the Alcazar will boast.
The Alcazar, as we all know, is an extended version of the Creta and so, is expected to share most of its mechanical and cosmetic pieces with it. However, unlike the Creta's Petrol motor options of a 1.5L naturally aspirated with 115hp and a 1.4L, turbocharged with 140hp, the Alcazar will sport a 2.0L, 152hp Petrol motor that also powers the Elantra as well as the Tucson in India.
The engine will come mated to either a 6-speed MT or a 6-speed torque converter. As for the Diesel-burner, Creta's 1.5L, 115hp unit will power the Alcazar but will be slightly tuned to provide for much better power delivery. The 'box options remain the same as the Petrol unit.
Hyundai will allow the potential Alcazar customer to buy it in either a six-seat or seven-seat layout. Choose the former spec and you will have access to a floor-mounted center armrest that will not only let you place your cups but also allow you to charge your phone via a wireless charging function.
The Alcazar will compete against the likes of MG Hector Plus, Tata Safari, Mahindra XUV 500 (and its upcoming next-gen). The market launch is due sometime next month, although the official reveal is set to take place this week.