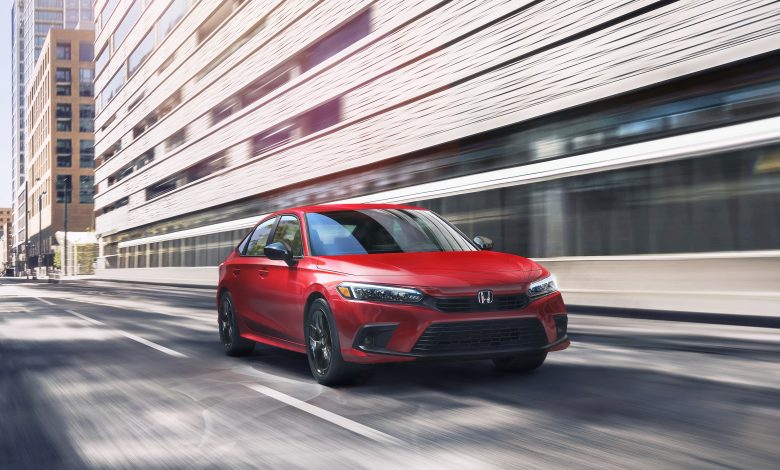 First launched back in July 1972 as a two-door model, the Civic has had several changes to its design, features and powertrain. The fact that it is 'the' car to still stand strong against the world's best-selling car, the Toyota Corolla, is a massive feat in itself.
In the model's nearly 50-year history, the 2022 Civic now boasts a modern expression of the classic Civic values, inside and out. You get a clean, modern design paired with a high-tech, human-centered interior, and equipped with advanced active and passive safety systems.
The Civic has been the go-to car for many Americans. 12 million Americans since 1973 to be precise. THAT makes it one of the top-three best-selling passenger cars in the States over the past 48 years. "Civic has been the go-to choice for compact car buyers for almost 50 years and the all-new 11th-generation Honda Civic builds on that leadership with simple and sporty styling inside and out, best-in-class features and class-leading performance," said Dave Gardner, Executive VP, National Operations, American Honda Motor Co., Inc.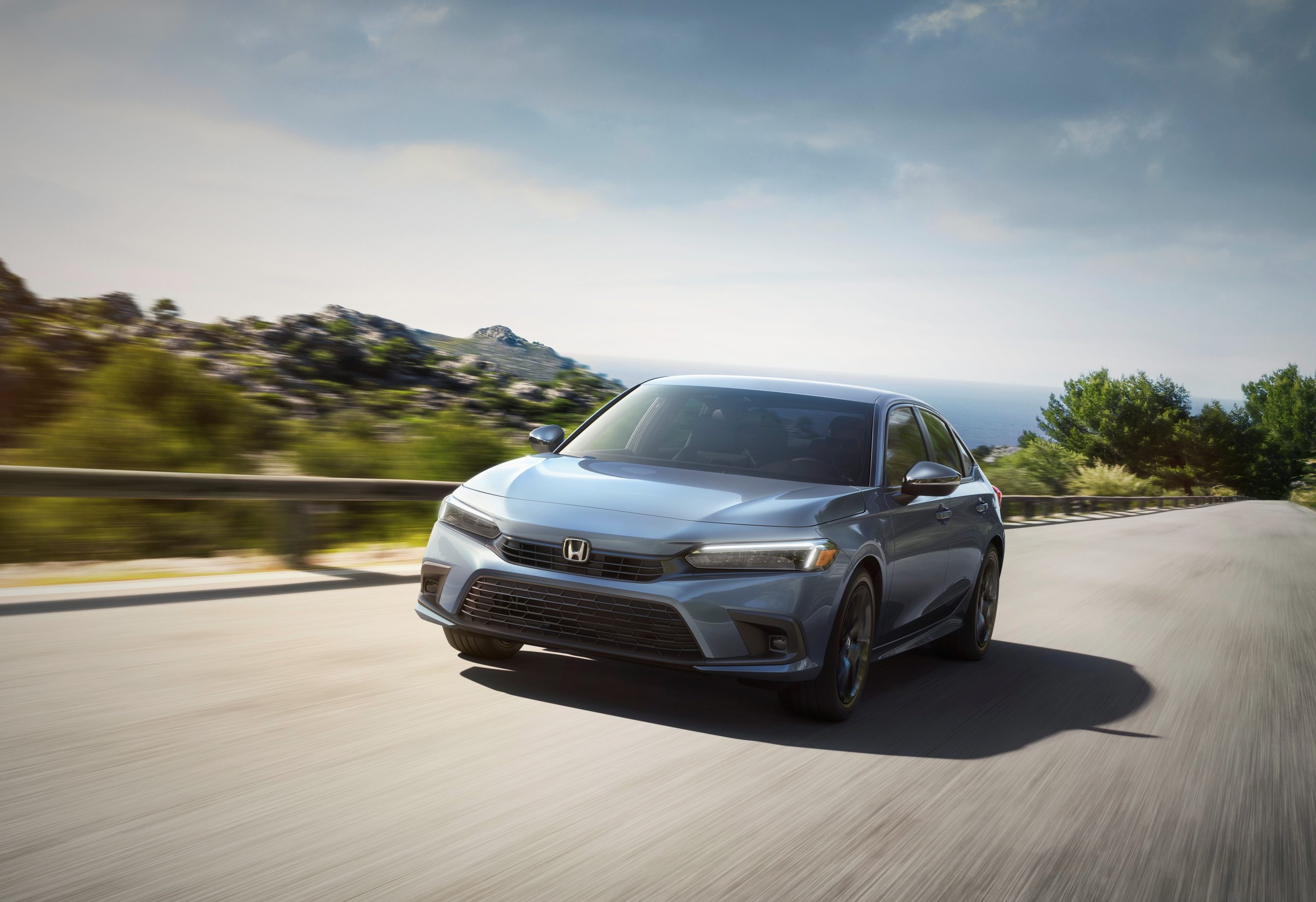 Enough with the history, let's talk what's new…
A clean and simple exterior and interior design
Civic-first all-digital instrument cluster (Touring)
7-inch touchscreen with Apple CarPlay and Android Auto as standard
Optional 9-inch HD touchscreen with wireless Apple CarPlay and Android Auto
Enhanced platform and stronger body
More powerful and efficient engines
Updated Honda Sensing system
Exterior
Attention-to-detail has been dealt with by fine margins as Honda has moved the windshield pillar rearwards by nearly 2-inches to offer the hood a more premium silhouette. A low beltline and door-mounted ORVMs mean improved visibility while an additional stability is provided by its new wider rear track meaning stronger rear shoulders, wide-set LED taillights, and the aerodynamically-efficient trailing edge of its trunk lid.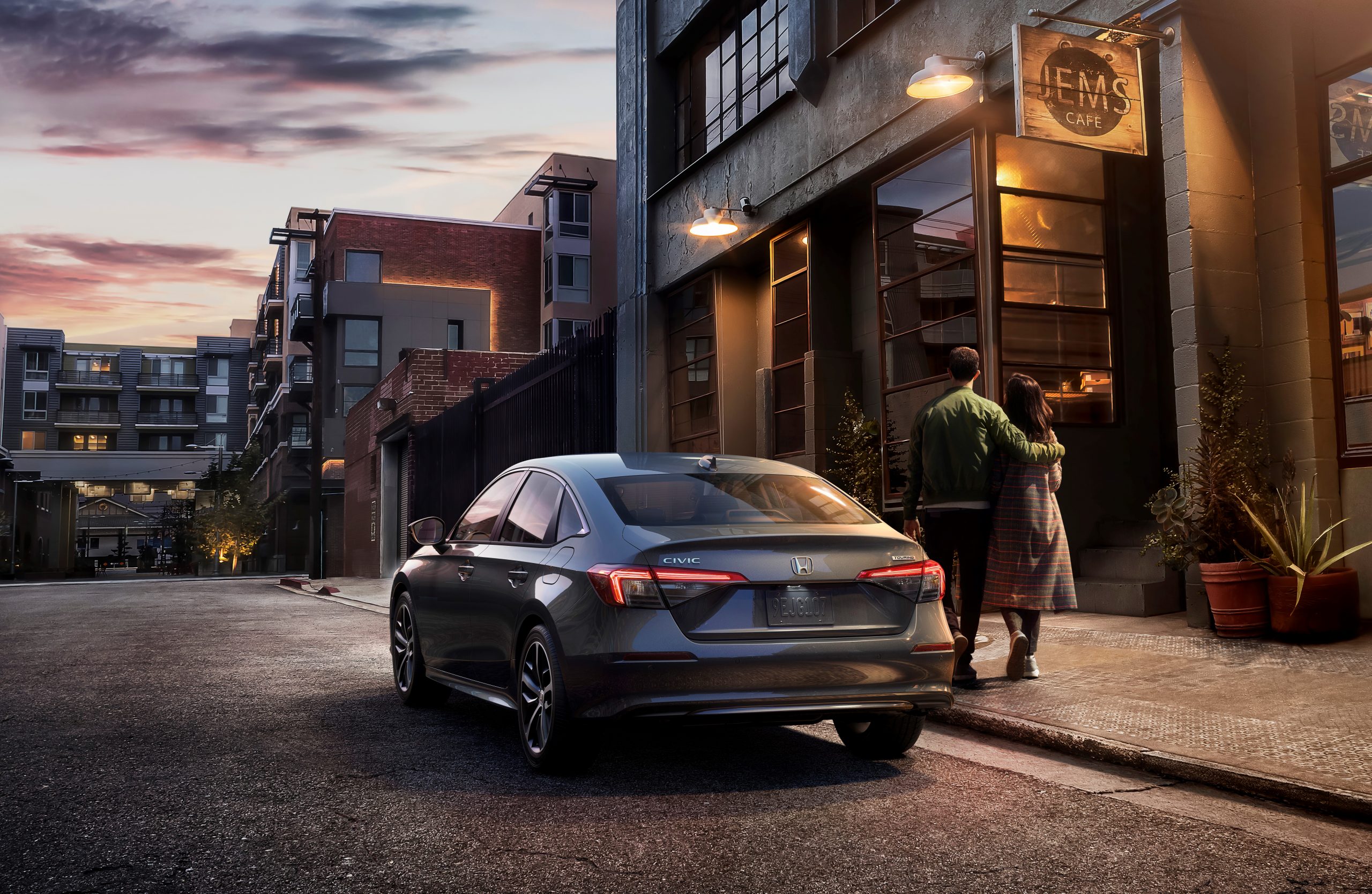 There has been an extensive use of the LED technology as all, the wide-set headlights, daytime running lights, parking lights, and available fog lights along with the wide-set taillights, are equipped with the now-standard tech. As for the color choices, you have eight schemes to choose from, with Meteorite Gray Metallic, Sonic Gray Pearl and all-new Civic-exclusive Morning Mist Blue Metallic added to the list.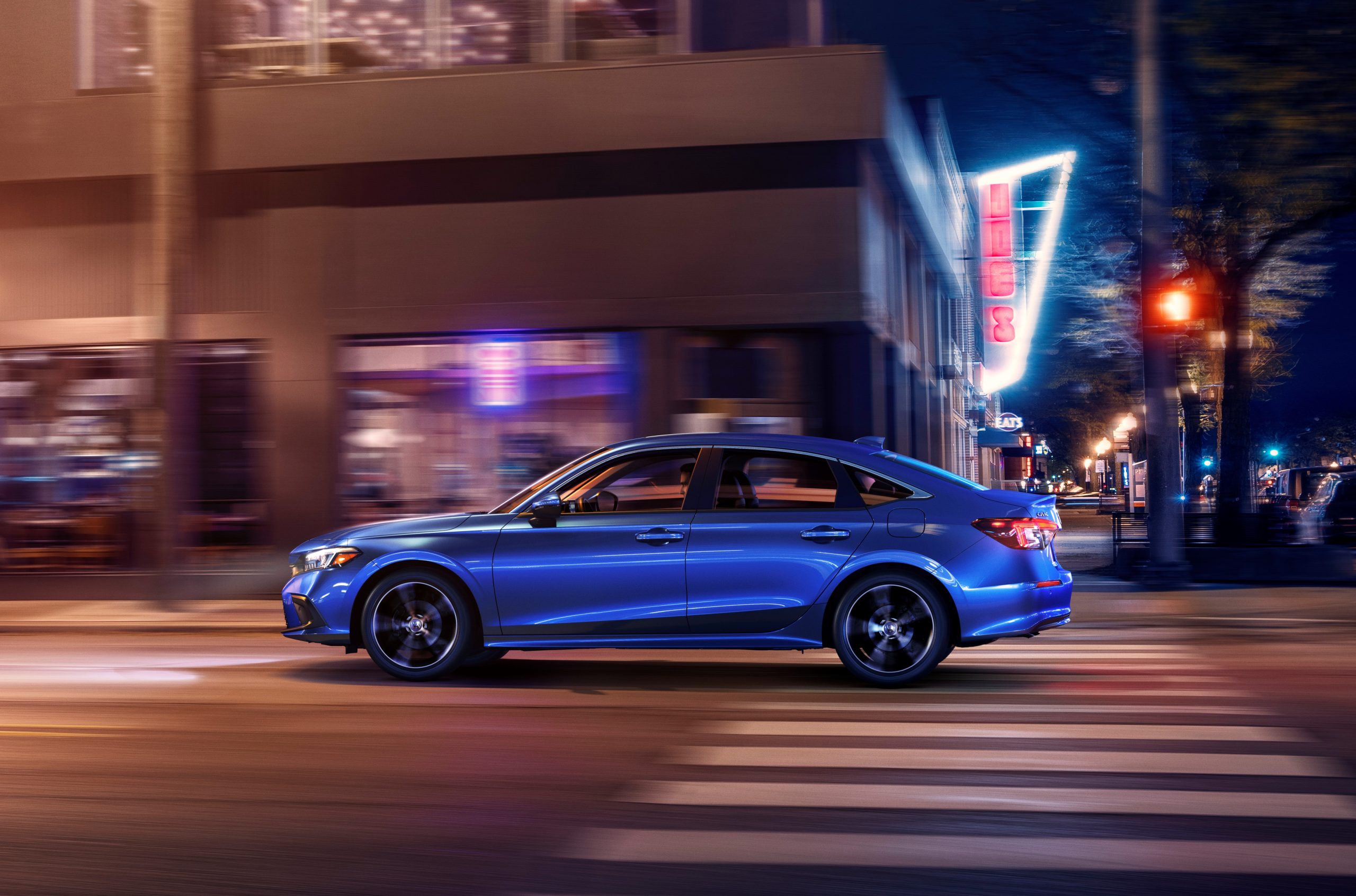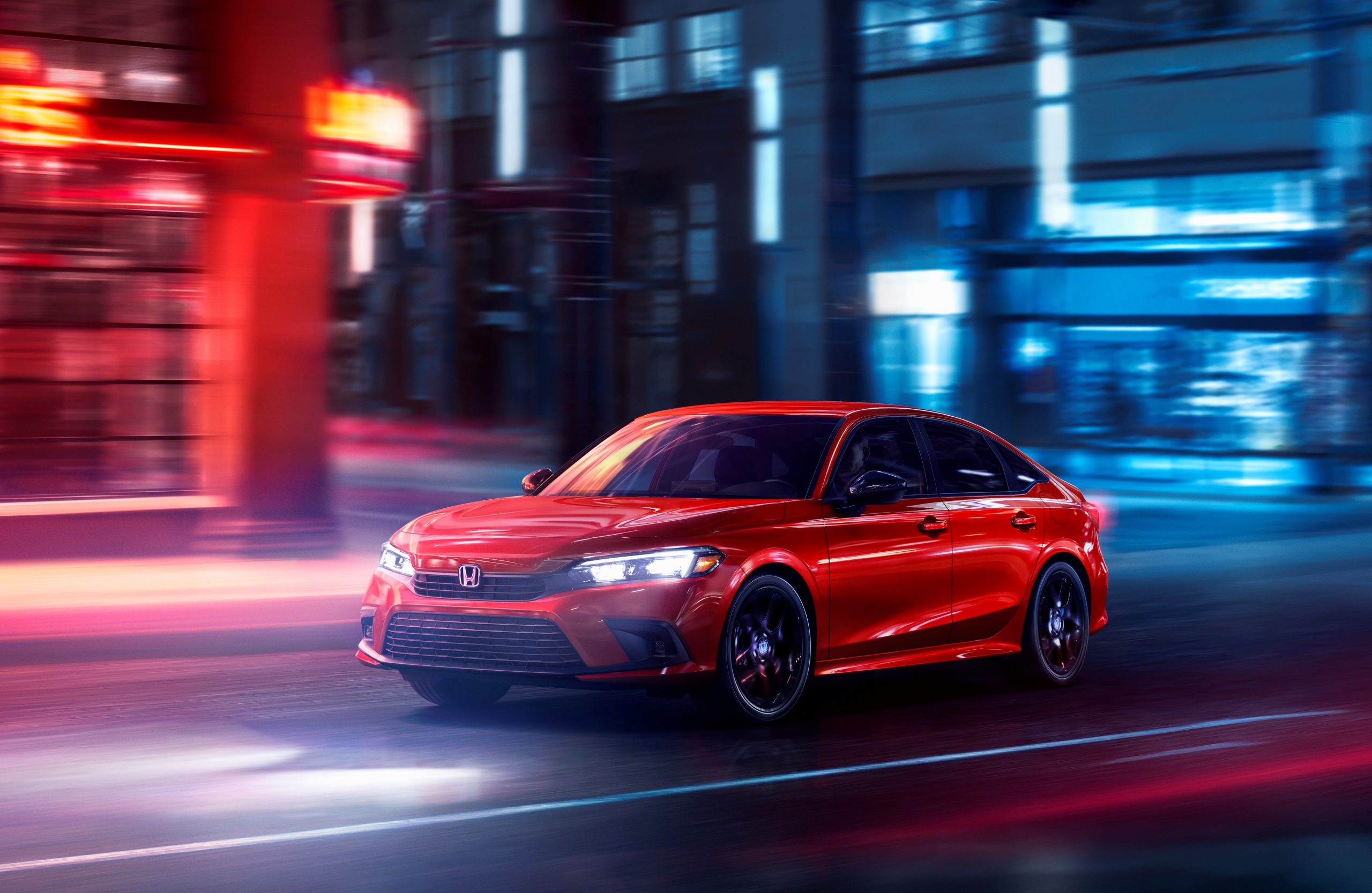 Now, coming over to the beauty aspects, safe to say this is not a design that will bode well to most new car buyers. It's boxy (resembling the Amaze's design philosophy) and that very low and uninteresting bonnet adds to its boring appeal. From a car that looked like a literal pocket rocket to something that looks like it will barely make it to 60 MPH is a huge downfall.
Interior
When it comes to the 'beauty' aspect, the story is very much the same on the inside. There's enough tech for it to compete with the high end Germans but, it simply does not express it well enough. They took the most basic (and of course boring) interior designs and put a slab of screen vertically on it. That's literally it. Although, as I said before, the technology is very much from 2021!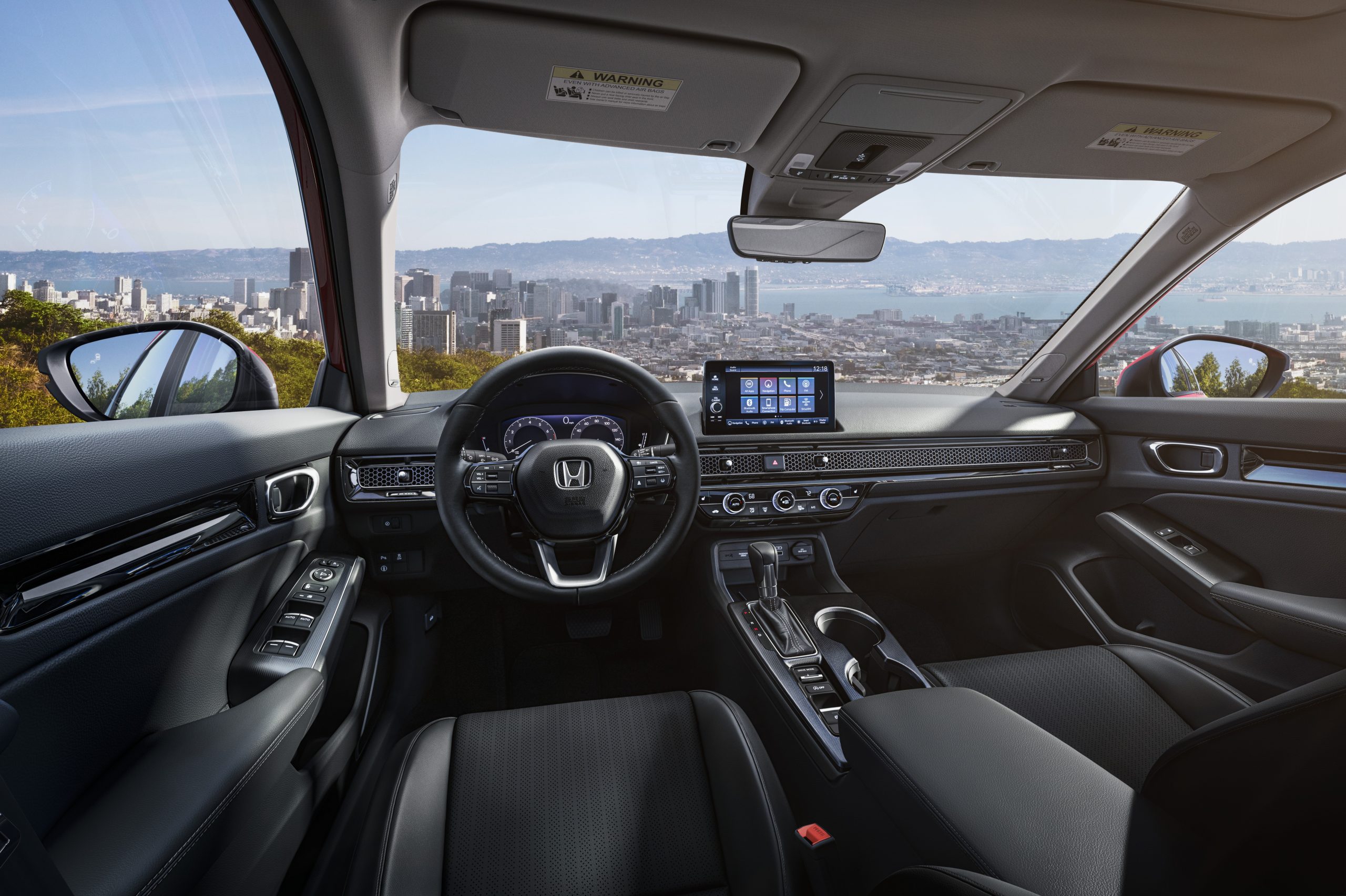 It is the interior where the tech-magic truly happens – you have access to ample head, leg, shoulder and hip room for all passengers as well as a feeling of spaciousness immediately felt and shared by all the occupants, thanks to the low, flat beltline and uncluttered design throughout its cabin.
Low hood, flat dashboard, and hidden windshield wipers mean you now have access to the entirety of the of the windshield without any distractions for a panoramic view. So, while the design may not be 'lavish', it is a lot more practical than the others. The honeycomb grille stretched from door-to-door is perhaps the 2022 Civic's biggest selling point, at least from the inside it is.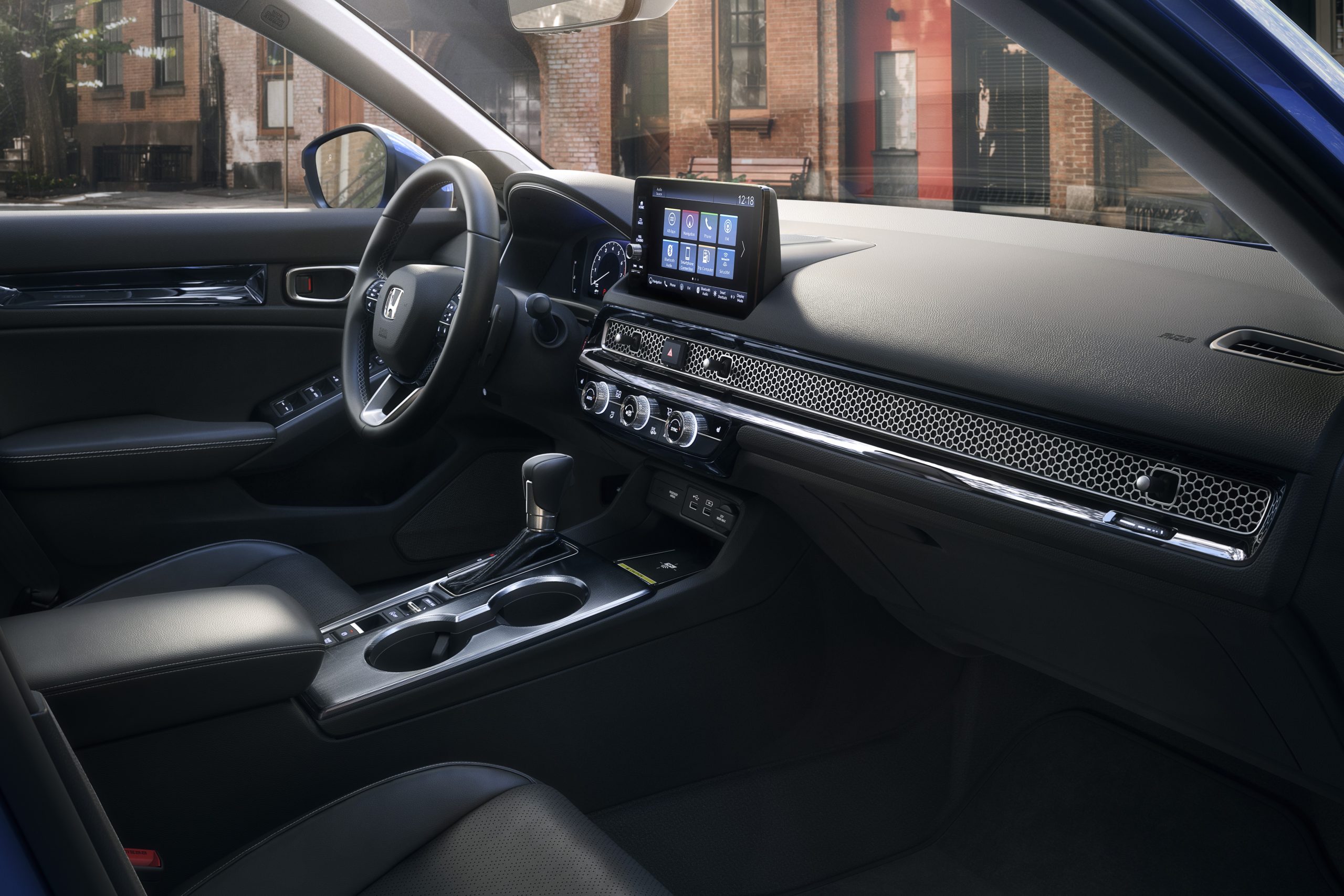 The new center console is designed in a manner to resist fingerprints while all the models of the new-gen get what Honda calls "Body Stabilizing Seat" meaning the seat frame firmly holds the body, enhancing comfort on long drives.
Tech
On the tech front, as mentioned above, you can either have a partial digital display (in LX, Sport, and EX trims) or an all-digital instrument cluster in the Touring trim. Being the top-spec, all the Touring models now come integrated with Bose audio, "custom-engineered precisely for the Civic's new interior so drivers and passengers – regardless of their seating position – are placed in the middle of the music, with a clear and spacious listening experience for all audio content."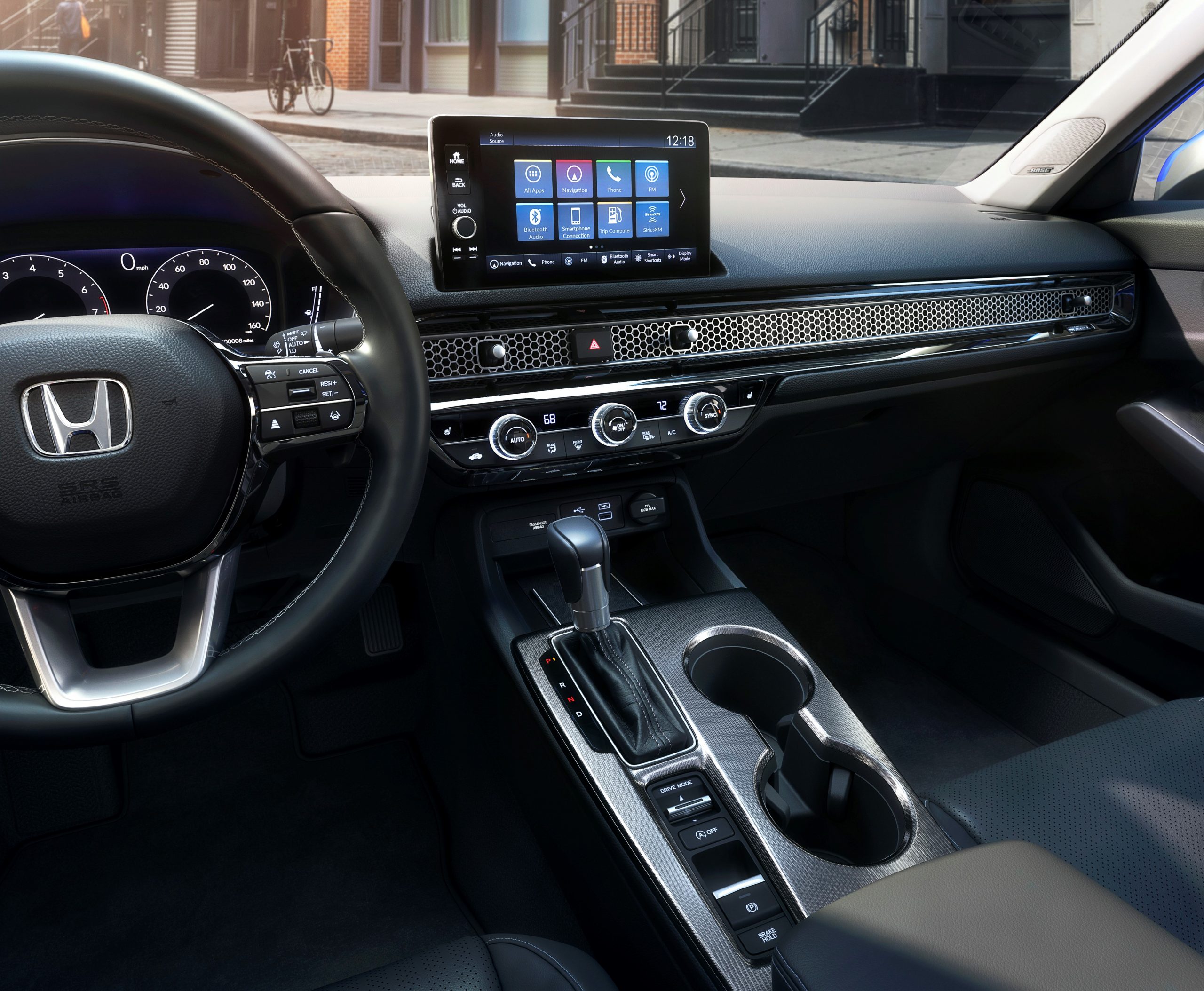 Safety-wise, you have access to Honda Sensing safety suits which is an updated version offering a new camera with a wider view. Traffic Jam Assist with improved functionality "such as more natural brake application when using adaptive cruise control" is an added benefit.
Engine
"Pop the hood" and you can have either of the two options – a 1.5L, turbocharged, four-pot, or a naturally-aspirated, 2L, four-pot. On the LX and Sport trims, you have the 2.0L unit making 158hp and 138 lb-ft of torque. On the EX and Touring spec, you have the upgraded 1.5L motor churning out 180hp and 177 lb-ft of torque.
Both the units come mated to an updated version of Honda's smooth CVT uniquely tuned for each engine. Additionally, for the first time, apart from the standard Normal and Eco driving modes, owners can now also opt for the Sport mode wherein through a toggle switch on the center console, drivers can feel the altered drive ratios and mapping, more throttle sensitivity and the gauges changing its color to red.