Hyundai unveiled the all-new KONA N at a digital showcase dedicated to introducing Hyundai's N Brand called Hyundai N Day. KONA N is Hyundai's answer to the likes of Mercedes-AMG, BMW M, and Audi RS SUV line-up. Packing in the genes of Korean manufacturers N line-up, the SUV looks agile and racetrack ready.
KONA N is powered by a 2.0L turbocharged GDI engine delivering a maximum output of 280 PS. It is mated with an 8-speed wet dual-clutch transmission (N DCT). The SUV comes with multiple driving features including N Grin Shift (NGS), N Power Shift (NPS) and N Track Sense Shift (NTS). Hyundai claims with N Grin Shift, the power is enhanced to 290 PS, maximizing driving fun. KONA N has a maximum speed of 240 km/h and can accelerate from 0-100 km/h in 5.5 seconds when Launch Control is activated.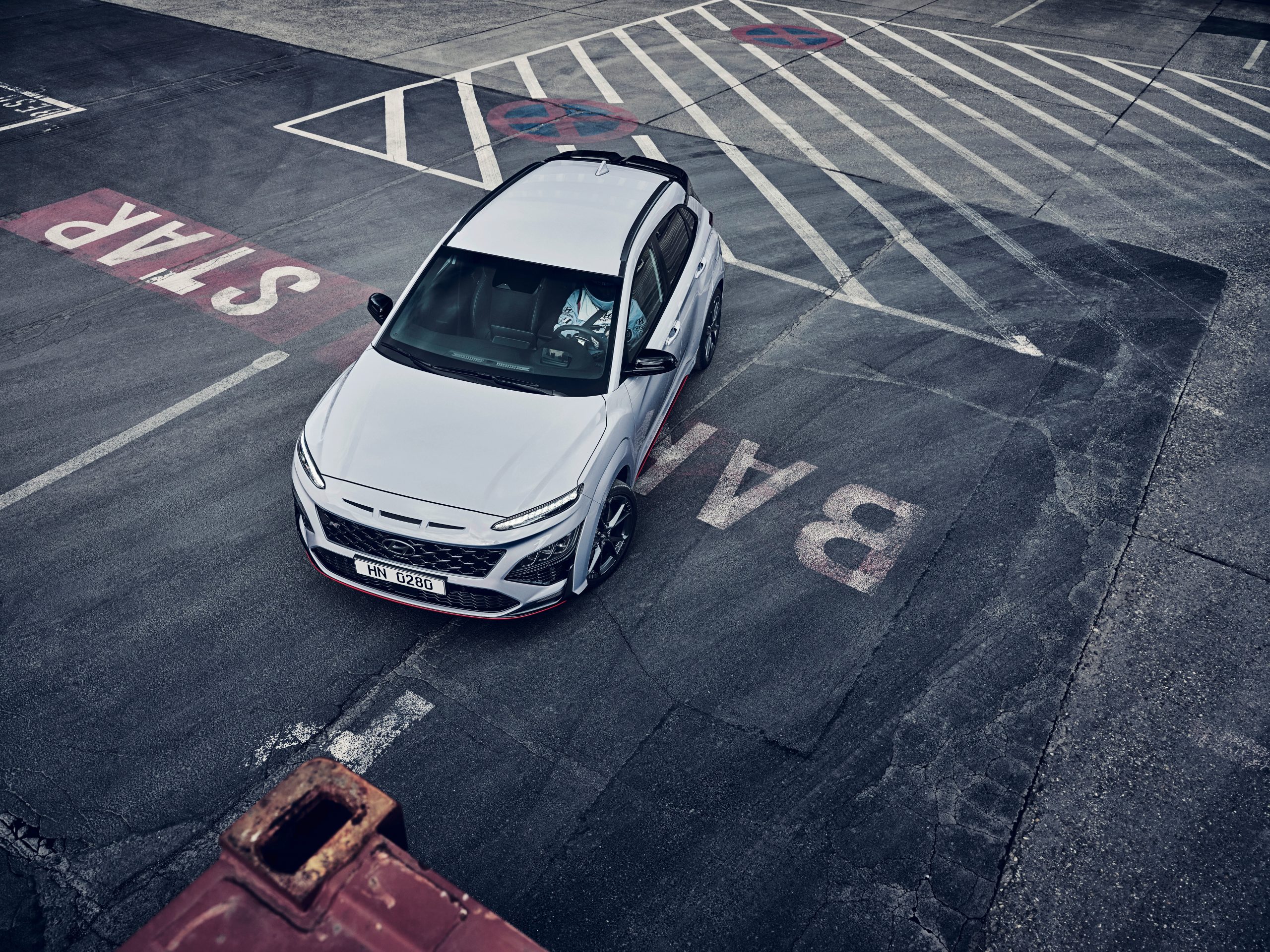 Hyundai has given Launch Control, Variable Exhaust System and the N Grin Control System, in all variants of the KONA N as standard. N Grin Control System offers customers a high level of customization, with five distinct drive modes: Eco, Normal, Sport, N and Custom. These drive modes change the character of the all-new KONA N by adjusting the operating parameters of the engine, Electronic Stability Control, exhaust sound, and steering to optimise them for a variety of driving conditions. The SUV also packs in an electronic limited slip differential (E-LSD) for control of torque distribution to driving wheels, providing it improved cornering abilities. It's also equipped with Traction Control to handle a variety of terrain and surfaces, including snow and mud.
The all-new KONA N SUV has a wide muscular yet sporty design. Painted in a new Sonic Blue colour, the colour looks more striking than the standard Performance Blue paint scheme. It also comes with body-coloured fenders. The Sonic Blue colour is contrasted with a red accent that skirts the lower edge of the body.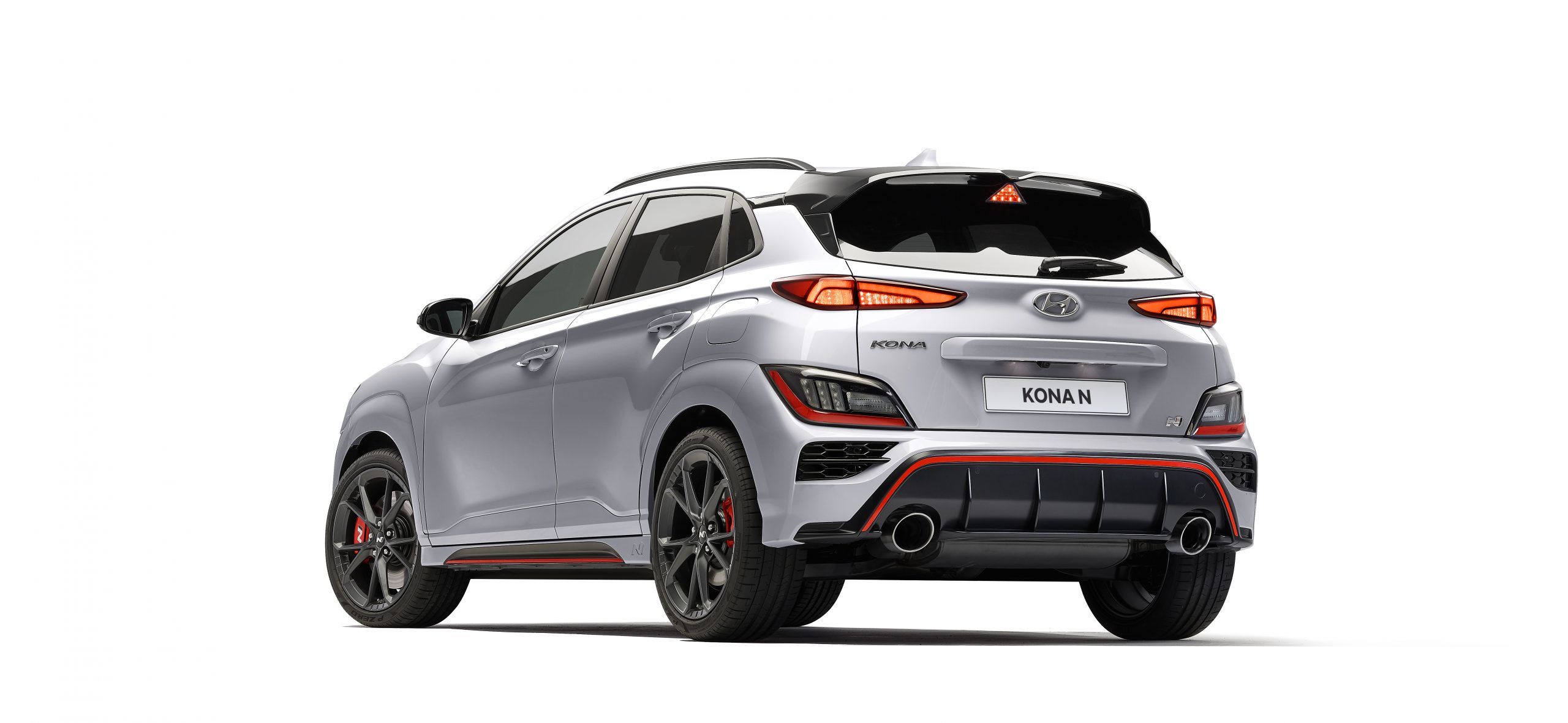 The front bumper features a wide lower air intake designed in a honeycomb mesh pattern and painted in gloss black. The LED headlights look super sleek and sit on the edge of the hood. On the rear, the large exhausts along with the diffuser-like detailing and faux vents gives the sportier Kona a clear distinction. The SUV flaunts the unique triangular brake light, which is integrated into the double-wing roof spoiler. The South Korean carmaker claims the newly designed front lip spoiler, double-wing roof spoiler and side skirts enhance the aerodynamic efficiency of the SUV.
Talking about dimensions the KONA N is 4,215mm long, 1,800mm wide and has a height of 1,565mm. The wheelbase stands at 2,600mm. The whole frame sits on 19-inch wheels.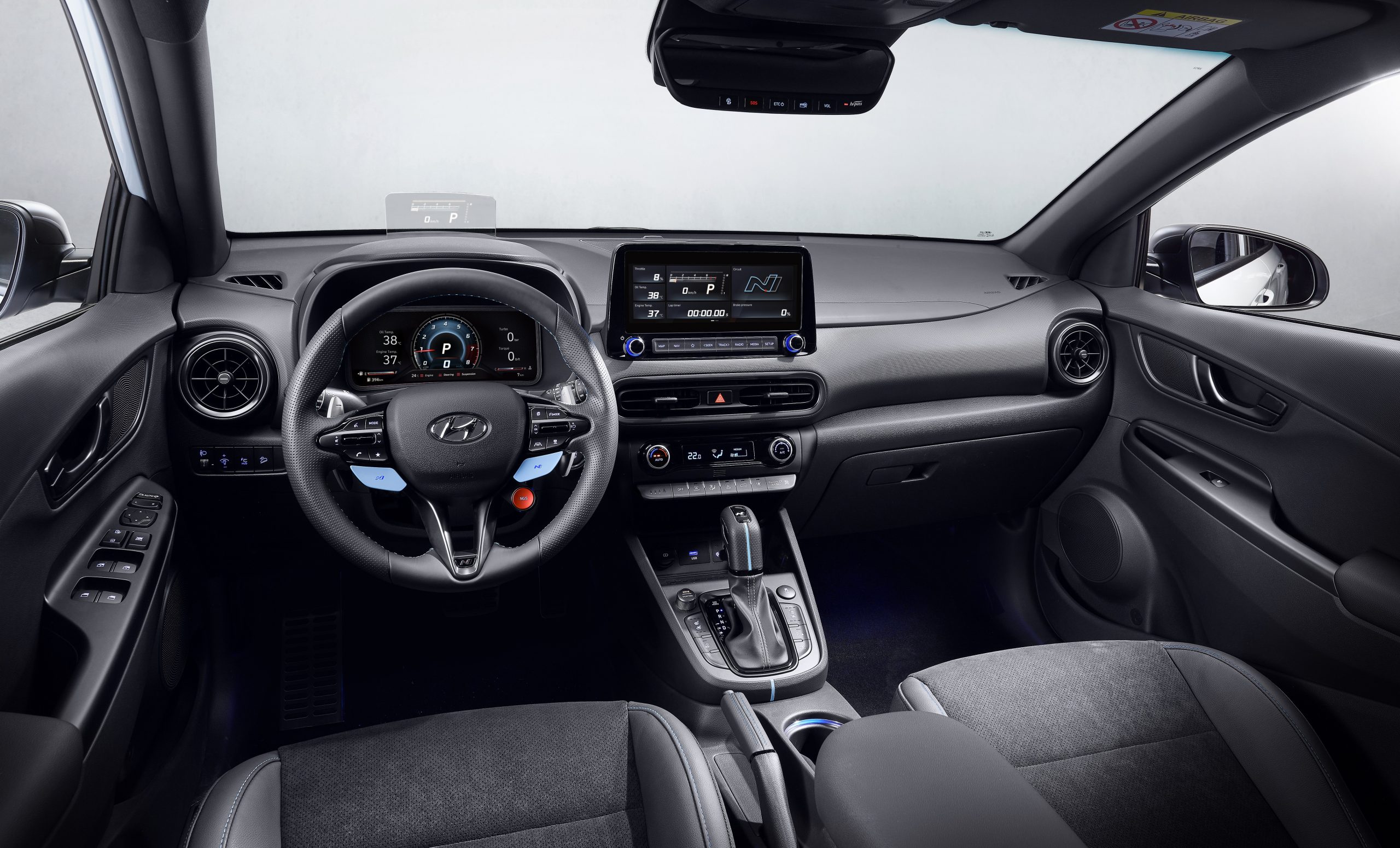 On the inside, KONA N is equipped with a new 10-inch fully connected infotainment system. It also has a digital cluster system featuring an exclusive racing head-up display (HUD). The new infotainment system's N mode design provides a game-like experience with digitalized elements. It shows updates such as lap time and N track maps along with other information. The SUV also has customizable N buttons that can be set to toggle custom modes. Hyundai informed the custom modes can be pre-set according to the driver's preferences. The buttons can also turn on and off the lap timer. In the European models, the new KONA N also comes with N Road Sense that detects double-curved road signs and automatically recommends the activation of N mode. The Performance Blue treatment has continued to the inside as well and can be spotted on seats, steering wheel, shift knob and metal pedals.
Hyundai has packed in a bunch of safety features in the top trim of its KONA SUV. It packs in a full array of advanced driver assistance system (ADAS) features, including Forward Collision-Avoidance Assist (FCA), Lane Keeping Assist (LKA), Lane Following Assist (LFA), Driver Attention Warning (DAW), High Beam Assist (HBA), Blind-Spot Collision-Avoidance Assist (BCA), Rear Cross-Traffic Collision-Avoidance Alert (RCCA), Safe Exit Warning (SEW) and Smart Cruise Control (SCC).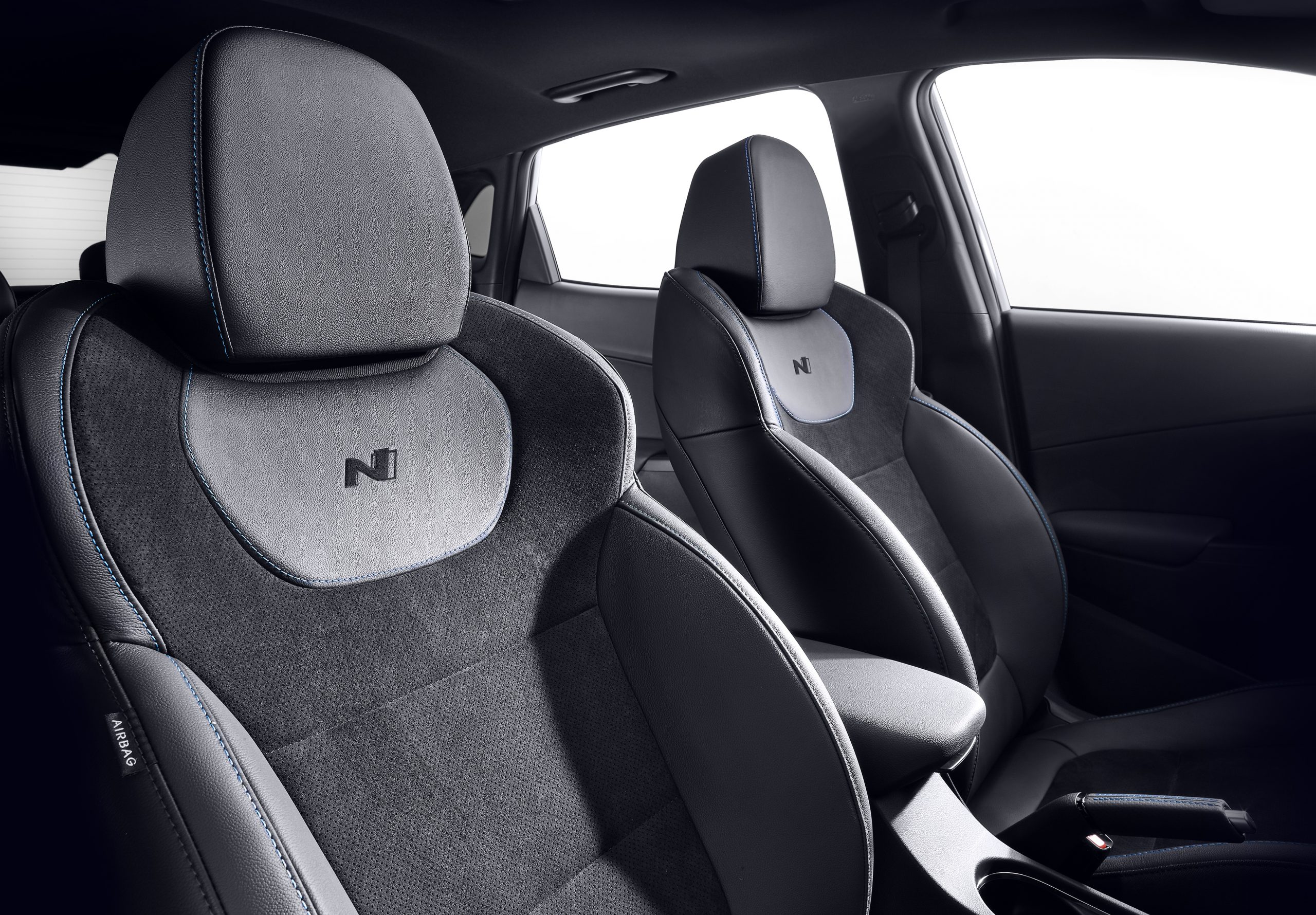 "KONA N is a true hot SUV with the performance level of a hot hatch. It breaks the rule that SUVs are less fun to drive. As an N model, it goes beyond the limits of an ordinary SUV," said Albert Biermann, President and Head of R&D Division at Hyundai Motor Group. "KONA N can carve corners on the racetrack and bring excitement to everyday driving."
During the event, Hyundai also hinted at future N models in the pipeline with a plan to expand its N and N Line lineup to 18 models through 2022.