Auto Business
News
MoRTH proposes new rules to help ease inter-state re-registration of vehicles
Another rule change to make it easy for owners to get their vehicles transferred. And we COULD be looking at IN style number plates valid everywhere within India.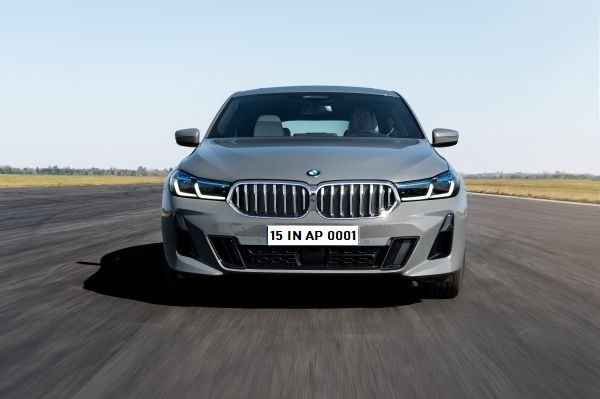 The new 'IN' series is a pilot program aimed at making the transfer of vehicles from one state to another, easy in case of relocation. The vehicles registered under the 'IN' series will only be imposed with two years of road tax at a time. Additionally, the IN vehicles now need not be re-registered if the owner moves to another state.
The rules draft states that the new series is for all defense personnel, central and state government employees, central public sector undertakings (PSUs), and private sector companies which have their offices in five or more states or union territories.
The new series is for easing the several processes under Section 47 of the Motor Vehicles Act, 1988 that requires an individual who has moved states to re-register their car to the state they have now moved to, after a year of having done so.
However, if you think the new rules proposed are complicated (which in all honesty, they aren't), wait till you hear what the current rules say. As of today, if you move states, you are first required to get an NOC from the parent state, an application for a refund of road tax from the parent state but only after the road tax of the new state has been paid.
Usually, when buying a new car, road tax on a standard state-based registration in India is calculated for 15 years, meaning when you do buy the car of your dreams, you have to pay 15 years' worth of road tax on the spot. Now, the new rules state that buyers will now have to pay only two years of tax, therefore, reducing the price of the car.
Road tax for petrol-powered cars under INR 10L falls at 8%, for INR 10-20L cars, it is 10%, and for cars above INR 20L, it is 12% of the total invoice value. For EVs, you get a deduction of 2% in tax but the buyers of the diesel-powered machines will have to shell out 2% more.
And, as for the registration plate (number plate), the new format will be like this – XX (Year of Registration), XX (India series or 'IN'), XX (any two letters between AA and ZZ), and then XXXX (the usual, four-digit number from 0001 to 9999).