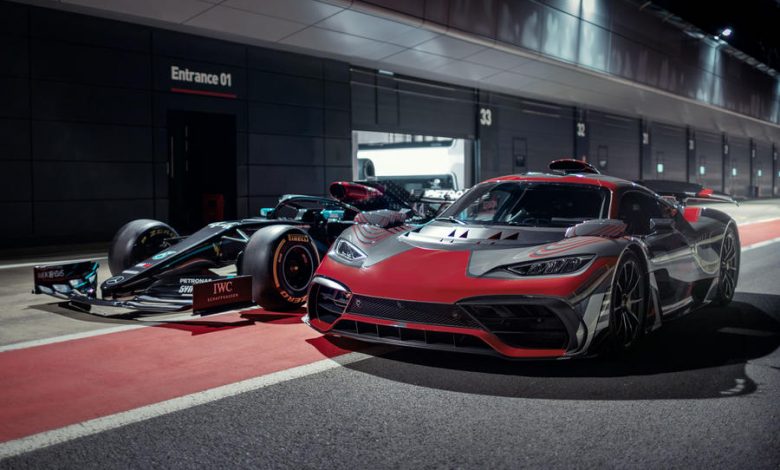 The Mercedes-AMG One hypercar was spotted everywhere in the past few weeks making the test runs. The F1-inspired 1000-hp hypercar was seen doing laps at the home tracks of Nürburgring around the end of April 2021. But now the Ferrari SF90 rival was caught on public roads in a production-ready avatar. All thanks to Autocar for releasing these images!
The spy shots came after the recent release of an official teaser video by the German brand, which could mean that the reveal is scheduled in the coming months.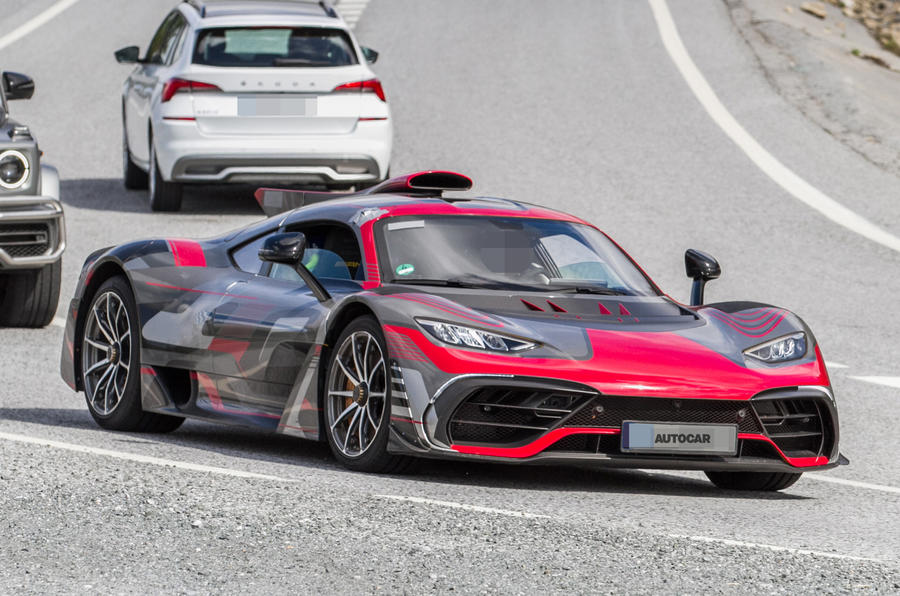 The new uncamouflaged prototype now features final production slim LEDs units replacing the placeholder taillights present on the last test mule. The front design also sees some slight updates with sleek-looking production LED daytime running lights.
Unlike the Nurburgring prototype, the new shots don't reveal the active rear wing and front vents in action as it was being driven at lower speeds. Overall the AMG-One looks like a proper race machine with its sharp roof scoop and shark fin. The prominent front splitter and air vents mounted in the wheel arches only adds to its sporty character.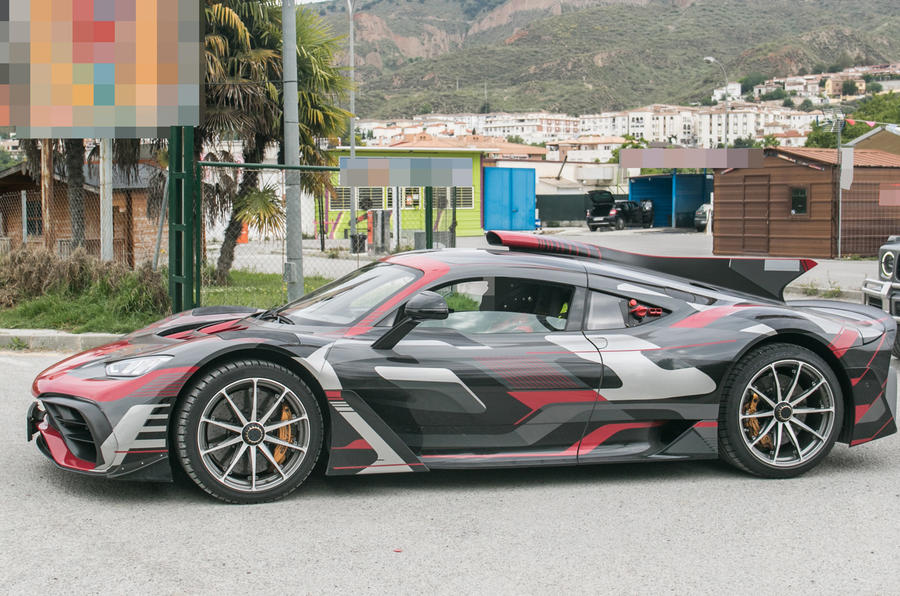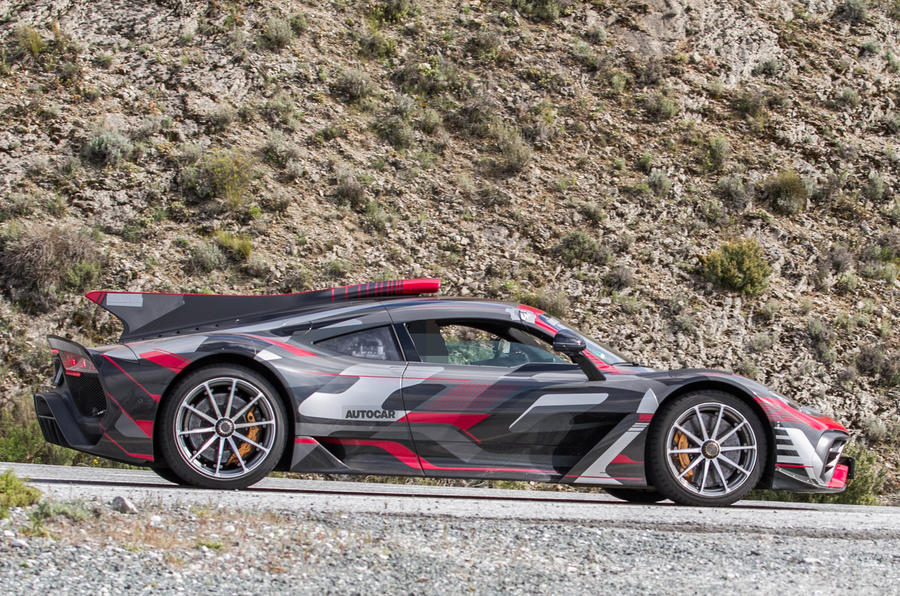 The new electrified flagship is powered by a 1.6-litre V6 engine which is expected to produce at least 1,100 horsepower. The hybrid powertrain based on a Formula 1 turbocharged engine is capable of turning 11,000 RPM. This powertrain is so extreme that Mercedes has been reportedly struggling to meet emissions regulations. (But hey, adapting a race car engine for a road car is never an easy task, right?) The hypercar will have a claimed top speed of 351 kph (218mph) with a 0-200kph sprint capacity in just 6 seconds.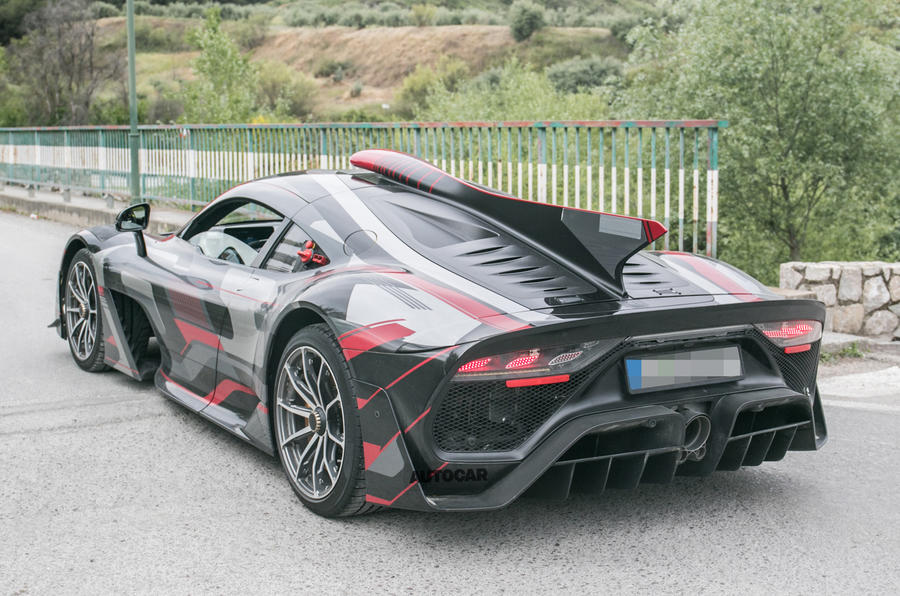 The Mercedes-AMG One was first revealed as a concept car in 2017. Its production is limited to only 275 units and reportedly each one of them has already been sold out, despite the $2.7 million price tag. The automaker is expected to soon disclose a delivery schedule for these road-legal racecars.